New Zealand's Prime Minister Jacinda Ardern's Special Tribute To The Queen During Her Funeral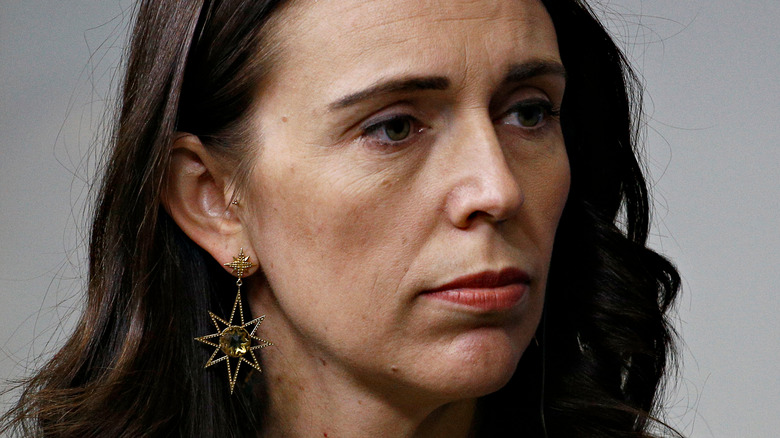 Alexandros Michailidis/Shutterstock
Jacinda Ardern, the Prime Minister of New Zealand, could be seen entering Westminster Abbey with her partner Clarke Gayford for the Queen Elizabeth II's funeral on September 19. Her outfit consisted of a black dress that fell just below the knee and a small black hat commissioned by New Zealand designer Monika Neuhauser (via the Daily Mail). However, there was an element to her look that made it extra special.
According to Ardern herself, her outfit was carefully chosen so she could "bring a piece of New Zealand" with her. This "piece of New Zealand" was the traditional cloak she wore that fell just below her shoulders. The cloak, also known as a Kākahu, was made up of black feathers and was custom made by a Maori designer named Kiri Nathan, meaning that Ardern chose to wear two Kiwi designers as a way to represent her country.
The prime minister met with King Charles III earlier this week to offer her condolences before the queen's funeral (via NZHerald). She was one of several Commonwealth country leaders to meet with the king. The pair had a quick 10-minute conversation that Ardern described as "warm." She also stated that King Charles III held "clear affection" for New Zealand and confirmed he "was deeply appreciative of the thoughts of New Zealand, and of the efforts that so many have made to come and pay their respects."