General Hospital's Nancy Lee Grahn Flashes Back To Her Time On An Iconic Sci-Fi Series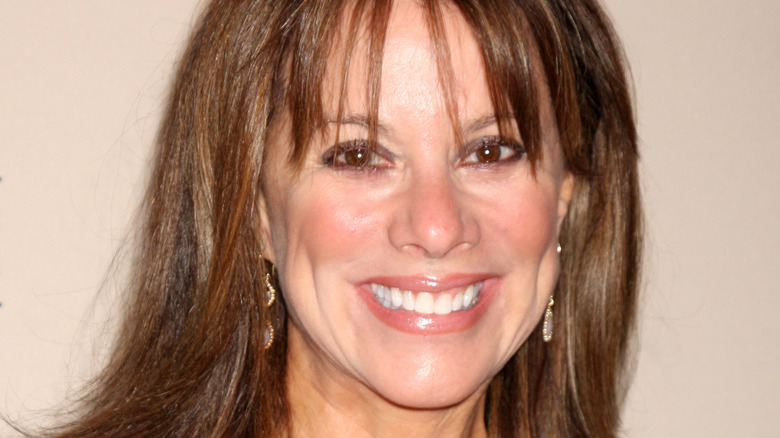 Joe Seer/Shutterstock
Actress Nancy Lee Grahn has made appearances on such classic TV shows as "Little House on the Prairie," "The Incredible Hulk," "Magnum P.I." "Simon & Simon," and "Knight Rider," as well as several others. While her soap career began on "One Life to Live" where she played Marco Dane's (Gerald Anthony) secretary, it wasn't until she played Julia Wainwright Capwell on "Santa Barbara" that she became a major soap player. She began the role of Alexis Davis on "General Hospital" in 1996, and has been a fan favorite ever since (via Soap Central). "GH" gave her the stability she needed to raise her daughter as a single mother.
According to IMDb, Grahn won the Daytime Emmy for Outstanding Supporting Actress in a Drama Series for "Santa Barbara" in 1989, and won it again in 2012 for her work on "General Hospital." She has also nabbed 10 more Daytime Emmy nominations. There was a point where she even juggled several separate roles around the same time, including "GH," its spin-off series "Port Charles," "7th Heaven," and "Melrose Place" (per Soap Hub).
Through acting, Grahn has been able to delve into new experiences and scenarios, and even once explored strange new worlds.
Nancy Lee Grahn reflects on acting in a space opera
Since Deadline reported the reboot of the classic science fiction series "Babylon 5" was moving ahead, "#babylon5" has been trending on Twitter. Fans of "General Hospital" star Nancy Lee Grahn may not know that she had a guest spot on the sci-fi series in 1994. She recently tweeted a picture of herself dressed as Shaal Mayan, an alien known as a Minbari, writing, "Since #Babylon5 is trending, I thought I'd show you my very large bald head. That was considered super hot on the planet I came from. I'm sure the fact that my ears are attached to my neck is a sign of something awesome too ... selnecktive hearing.(Comiconcomedy) enjoy the chk."
One fan replied, "#Babylon5 is one of my favorite shows ever. It was fun to see so many of my soap faves like you and @tristanrogers and @japastu show up on episodes. Very cool you got to play a minbari."
On Instagram, Grahn posted a picture of herself in full alien makeup with "GH" co-star Tristan Rogers from the "B5" episode, "The War Prayer." She wrote, "Back in the day when @tristenrogers and I were dating. I was going through my alien phase & he was into that so it worked for awhile. But eventually my head just got too big for him and he dumped me." Amongst all the positive responses was an enthusiastic, "This is epic!" 
Nancy Lee Grahn clearly appreciates her acting experiences!