Days Of Our Lives Relationship Timeline: Gabi And Stefan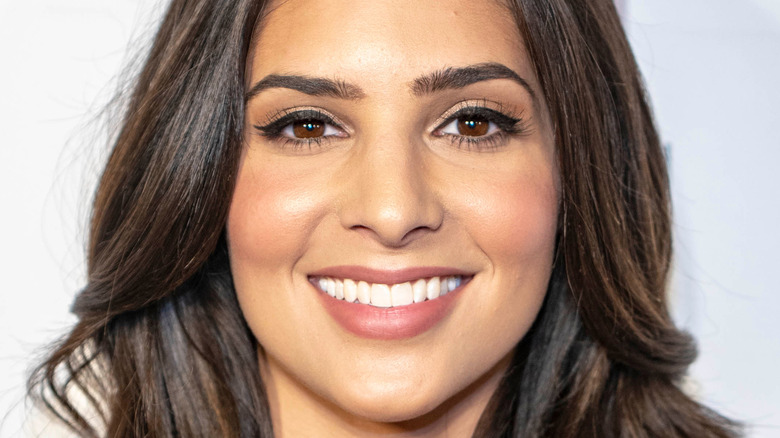 Eugene Powers/Shutterstock
Over the decades, "Days of Our Lives" viewers have seen some of the most iconic soap opera couples of all time. The sudser has delivered so much romance and intrigue with their pairings that the love stories have become the backbone of the show. Fans have seen couples stand the test of time, like Tom and Alice Horton, Doug and Julie Williams, and Maggie and Mickey Horton (via Fame 10). They've also witnessed the incredible love stories and adventurous lives of couples, such as Bo and Hope Brady, Steve and Kayla Johnson, and Jack and Jennifer Deveraux. There are also pairs who have fought through incredible odds to be together time and time again, such as John Black and Marlena Evans, per Soap Hub.
Of course, as the years went by, new couples began to emerge. Pairs like Shawn Brady and Belle Black and Ben Weston and Ciara Brady stole the show. Other fan favorites included Chad DiMera and Abigail Deveraux, as well as the groundbreaking and history-making partnership of Will Horton and Sonny Kiriakis (via LA Times).
Meanwhile, one "Days of Our Lives" pairing took off quickly and burned hot right from the start.
Gabi and Stefan's relationship started out rocky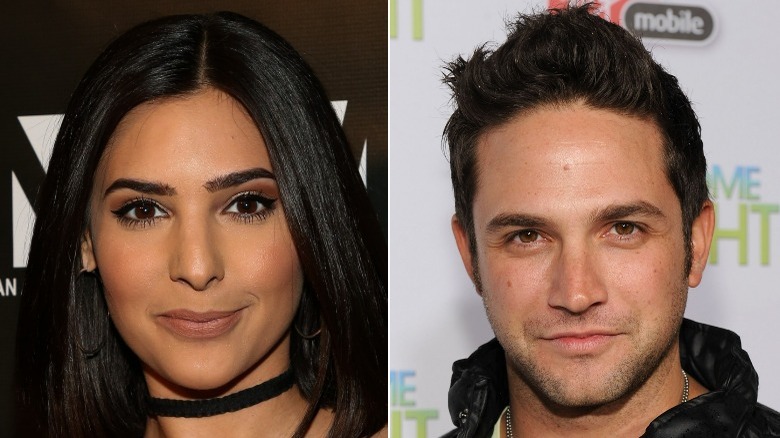 Frazer Harrison & Paul Archuleta/Getty
When Stefan O. DiMera (then Tyler Christopher) first came to Salem in 2017, fans were instantly interested in the character. Stefan revealed that he was the son of Stefano DiMera and Vivian Alamain. He came to town to claim his piece of the DiMera business and fortune and soon began to shake things up in a big way, per Soaps in Depth. Unsurprisingly, Stefan clashed with his family members — especially when he seemed drawn to his brother Chad DiMera's wife, Abigail Deveraux DiMera. Stefan also had a fling with Chloe Lane during his time in Salem. However, it was his relationship with Gabi Hernandez (Camila Banus) that really sent fans into a frenzy.
Many "Days of Our Lives" fans may remember that Gabi and Stefan didn't like each other much when they first met. In fact, they had a fiery hatred for one another that later turned into passion. Their relationship first began when Brady Black asked Gabi to seduce Stefan in hopes of getting his attention away from Chloe (via Soaps). Brady offered Gabi control of DiMera Enterprises and her company Gabi Chic in exchange. Of course, Gabi agreed and did her best to steal Stefan's heart. The duo danced around their feelings for each other for a while before finally becoming intimate after they got locked in the DiMera wine cellar together.
Gabi and Stefan's relationship was cut short by tragedy
Once Gabi Hernandez and Stefan DiMera (now Brandon Barash) hit the sheets, they quickly decided to get married despite knowing they might not be the best match for one another, per Soaps in Depth. Intending to become a power couple and run the family business together, they tied the knot at the DiMera mansion with Ben Weston (Robert Scott Wilson) and Ciara Brady (Victoria Konefal) as their witnesses (via Soaps). However, what the pair didn't bargain for was softening toward each other and falling deeply in love.
Stefan and Gabi were an intense couple who liked to get what they wanted, so fans were thrilled when their pairing made Salem all the more interesting. Sadly, they didn't get to have their happily ever after as Stefan was shot by Lani Price (Sal Stowers) when he jumped in front of a bullet meant for his mother, Vivian Alamain (via Soap Dirt). Stefan tragically died from the gunshot wound, and his heart was later donated to Julie Williams. Gabi was completely devastated over the loss of her husband but made sure to keep control of DiMera Enterprises in the wake of his death.
In 2022, Stefan was shockingly brought back to life by Dr. Rolf, per Soap Central. Fans are now eagerly awaiting his reunion with Gabi.