Why Rachel Lindsay Stresses The Importance Of Diversity In Reality TV - Exclusive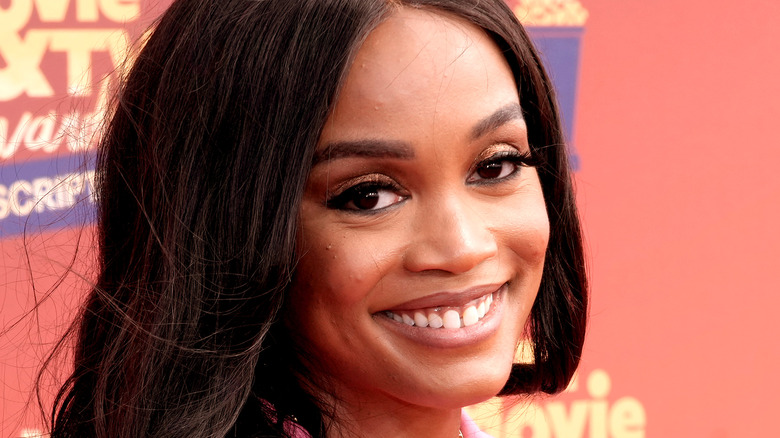 Jeff Kravitz/Getty Images
Another season of "The Bachelorette" comes to a close tonight, with the second part of the finale airing at 8 p.m. ET. But this season is not without controversy. Finalist Erich Schwer came under fire after a high school yearbook picture of him donning Blackface was made public (per Women's Health). 
This isn't the first time "The Bachelor" series has cast contestants with racially insensitive pasts. During Matt James' season in 2021, pictures of his final rose pick Rachael Kirkconnell in an antebellum costume circulated the internet. (James was the first Black lead of "The Bachelor.") Lee Garrett, who was cast on the first Black Bachelorette Rachel Lindsay's season, had several racist tweets, including those comparing the NAACP to the KKK and calling Black Lives Matter a "terrorist organization" (via Variety). Lindsay recently reacted to the Blackface controversy on her podcast called "Higher Learning with Van Lathan and Rachel Lindsay," saying, "As sure as there will be roses, there will be racism when it comes to 'The Bachelor' franchise."
The franchise has also been criticized for its lack of diversity in casting — Buzzfeed reports that the franchise did not cast any Black contestants from 2009 to 2012. Lindsay spoke exclusively to The List about the importance of promoting diversity in reality TV casting.
Diverse casting can help address societal misconceptions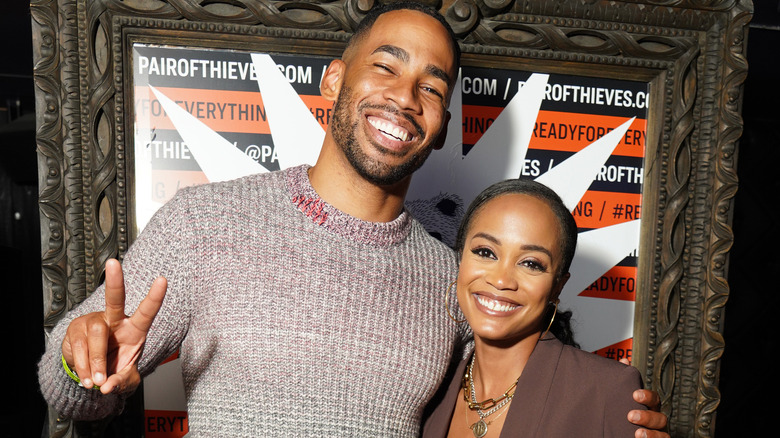 Presley Ann/Getty Images
Having been a lawyer, Rachel Lindsay was used to working in a field where Black women were underrepresented. When she was in law school, many of her colleagues would tell her that she was "different" from what they expected. "Their perception of me was what they had seen on television or read about or whatever they listened to, because they weren't around a diverse group of Black people. That comes from reality TV," Lindsay elaborated. Before her appearance on Nick Viall's season of "The Bachelor," Black contestants weren't often portrayed in a positive light, with Haitian-born contestant Jubilee Sharpe noting that other women talked behind her back and treated her "like an exotic zoo animal" (per Buzzfeed).
In her role as the Bachelorette, Lindsay wanted to challenge these perceptions. "This was something that I had to do, to represent myself as a Black woman and Black lead, because audiences hadn't seen someone in that role before, but also to show that my story doesn't have to be any different because the color of my skin is," she said.
She was surprised by her season's impact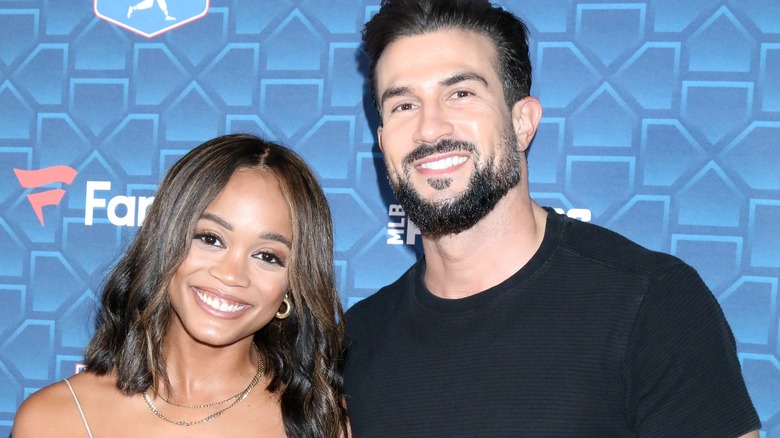 Kathy Hutchins/Shutterstock
Rachel Lindsay's appearance on "The Bachelor" in 2017 broke several barriers for Black women in the franchise. She made it to the top three and was given the lead role for "The Bachelorette." "I understood that I was going to be a first, but because I didn't watch the 'Bachelor' franchise prior to being on it, I didn't grasp the magnitude of the situation," she said.
Previously, the longest a Black woman had stayed on "The Bachelor" was Marshana Ritchie, who was among Matt Grant's top six women in 2008 (via Buzzfeed). For Ritchie, the microaggressions she endured on the show were unbearable, with one contestant asking Ritchie if she "knew her father." "I felt an immense sense of pressure to behave well because I was the only Black person with Matt and not play into stereotypes," Ritchie told Buzzfeed.
Lindsay said, "I don't think people understand the cultural impact that reality TV has on a certain sector of the world, or of this country, and how influential it is to how they perceive certain people in society." She ultimately wanted people to know there are successful Black women who can find the true love they desire. "This was a beautiful opportunity to express myself to this audience in that way," she said.
Rachel Lindsay is currently an ambassador for Kim Crawford Wines. Visit their website to find a location near you where you can purchase and responsibly enjoy their wine offerings.