What We Know About Scarlett Johansson And Jack Antonoff's Relationship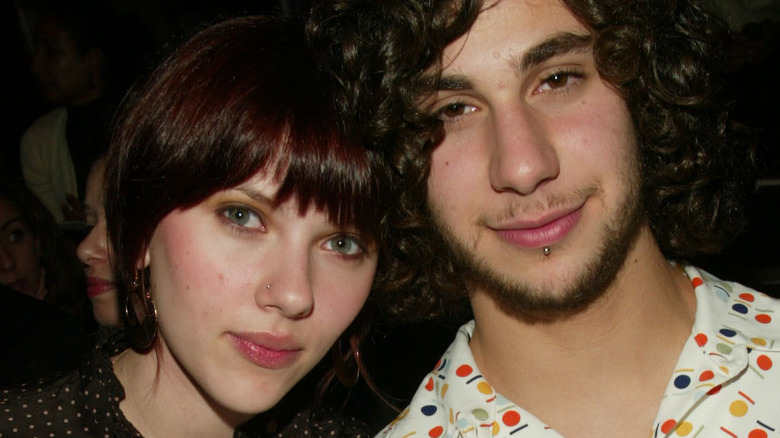 Evan Agostini/Getty Images
Hollywood's web of celebrity couples is even more complicated than "The Bachelor" franchise — and that's really saying something. From celebrity couples who broke up but still had to work together to rumored on-set romances, there's a never-ending supply of romantic Los Angeles rendezvous. According to Slate, PR teams play a big role in setting up these partnerships. For instance, Jennifer Anniston and Brad Pitt got to know each other on a date arranged by their agents. Taylor Swift has also been caught up in many alleged PR stunts. Her 2016 romance with Tom Hiddleston, in particular, led to mass speculation (via Vox).
The dating app Raya, an applicants-only site for the rich and famous, also plays a significant role in pairing celebrity couples, per Bustle. Though the app prides itself on secrecy, members reportedly have included Demi Lovato, Channing Tatum, John Mayer, Lizzo, and Cara Delevingne (via The New Yorker). However, a small sect of couples matched well before they achieved mass success. Carey Mulligan and her now-husband Marcus Mumford were only 12 years old when they first met at church camp. Believe it or not, InStyle reports that Scarlett Johansson dated well-known music producer Jack Antonoff when they were both still in high school.
Scarlett Johansson and Jack Antonoff were high school sweethearts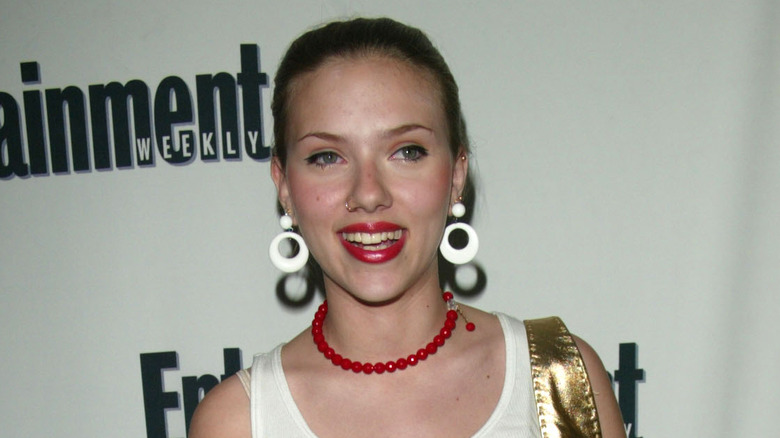 Evan Agostini/Getty Images
Scarlett Johansson is one of the most famous actors of today, kicking down villains as Black Widow in the Marvel Cinematic Universe and securing two Academy Award nods in 2020 for her roles in the critically-acclaimed films "Marriage Story" and "Jojo Rabbit." Johansson gained widespread notoriety in the early aughts after starring in movies like 2001's "Ghost World" and 2003's "Lost in Translation." According to InStyle, while attending a prestigious NYC prep school for aspiring young performers, Johansson met Jack Antonoff — a musician who would later go on to produce for esteemed artists like Taylor Swift and Lorde (via The Guardian).
The pair began dating in 2001 and even attended prom together. As originally reported by The Post, Antonoff was obsessed with Johansson while at school before the actress broke his heart (via Page Six). According to a friend of his, she got "swept up in the Hollywood scene" after graduation. 
Joined by his then-band Steel Train, Antonoff went on to write the song "Better Love" about the ill-fated relationship (via Genius). "Scars are in her name," he sings, "And she scars me in blame." About his high school fling with Johansson, Antonoff told Vulture, "As abnormal as it sounds, it was as normal as anyone's high‑school relationship."
Both celebrities found long-term love elsewhere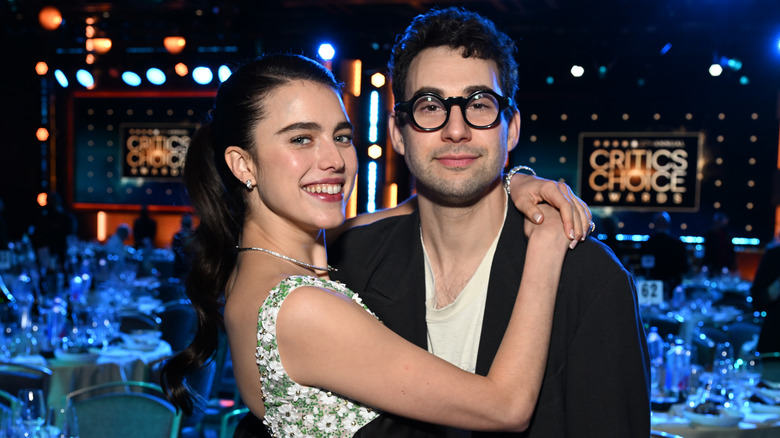 Michael Kovac/Getty Images
Though their romance didn't last past their 2002 high school graduation, Scarlett Johansson and Jack Antonoff both went on to find long-term partners. From 2008 until their split in 2010, Johansson was married to actor Ryan Reynolds (via Us Weekly). She went on to wed French journalist Romain Dauriac in 2014, and the pair welcomed a daughter before their eventual divorce in 2017. As of 2020, the "Black Widow" star has been married to "SNL" writer and Weekend Update anchor Colin Jost. Together the pair have a son.
From 2012 to 2018, Antonoff dated controversial actor and comedian Lena Dunham – who has a public friendship with Taylor Swift, Antonoff's long-time collaborator, per Distractify. The "Love Simon" songwriter mentioned to Vulture in a 2014 profile that he told Dunham everything about himself on their first date, which included his past with Johansson. Though the relationship didn't work out, Antonoff is now happily engaged to actor Margaret Qualley (via Vogue).