Ryan Kwanten On Why His Section 8 Character Isn't A Typical Action Hero - Exclusive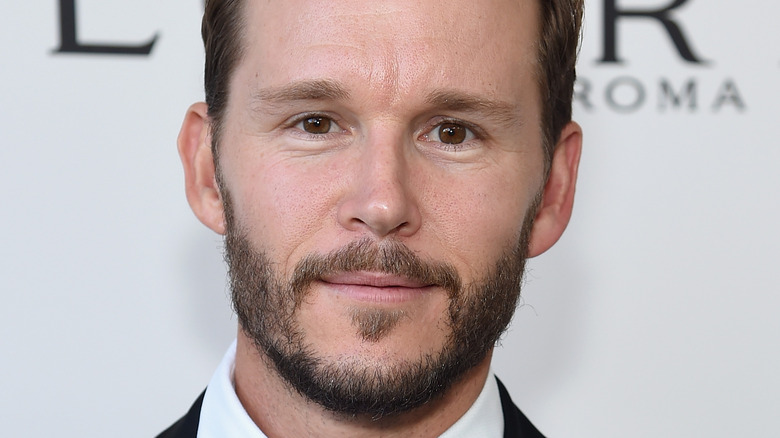 Jamie Mccarthy/Getty Images
Ryan Kwanten stars in the new indie action film "Section 8." The story follows his character, Jake Atherton, a former soldier who experiences a huge loss when his wife and son are murdered at the beginning of the film. Following the death of his family, Atherton is recruited for Section 8, a shadow government agency that claims to have good intentions. But after witnessing their methods, Atherton starts to think the organization is not what it claims to be.
During an exclusive interview with The List, former "True Blood" star Kwanten shared that this role is different from anything he's played before. He also believes the role is different from those of many action films in terms of how his character was approached. In many ways, Kwanten is playing the classic action hero. His character is put against staggering odds and at the center of many fight scenes throughout the movie. But it was important to him that he wasn't a "cookie-cutter" character. The actor shared his inspirations for the role, some of the most challenging parts of playing Atherton, and how he and the director worked to make him into a complex and emotional action hero.
The kind of action hero Kwanten wanted to play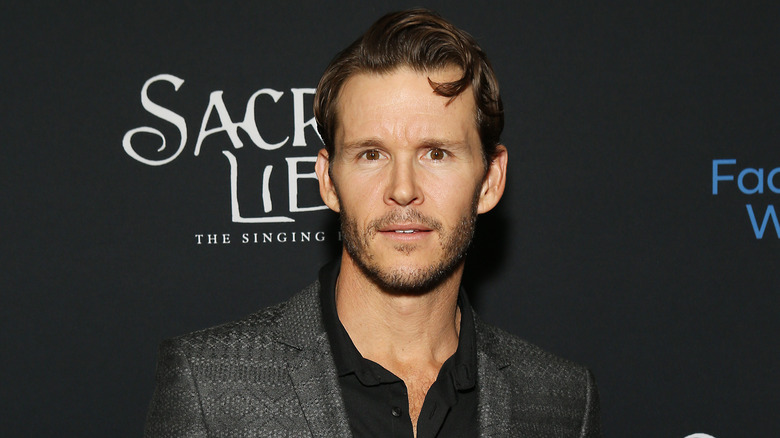 Michael Tran/Getty Images
Ryan Kwanten said he had "a hell of a lot of fun" shooting the action sequences for "Section 8." In a way, they reminded him of the games he played growing up. "I was a young boy that grew up playing all sorts of games outside with my brothers and every kid in my local park. You'd come up with all sorts of crazy things," Kwanten said. "Now we've got the finances behind us to make a lot of those dreams become a reality."
But within that fun, it was important to everyone creating the film to make sure they were being thoughtful about how the more violent scenes were portrayed. Kwanten said, when looking for inspiration for the role, he wanted to play a Bruce Willis-in-"Die Hard" type of action hero. He didn't want his character to feel unrealistic or the action scenes to be more about "brawn than brain." He and the director, Christian Sesma, also wanted to ensure that his character, Jake Atherton, felt real and multi-dimensional. It was important to them "to add various elements of emotionality to this and to give enough reason for the action and potential violence that took place because of it," Kwanten said.
Bringing emotionality to the action hero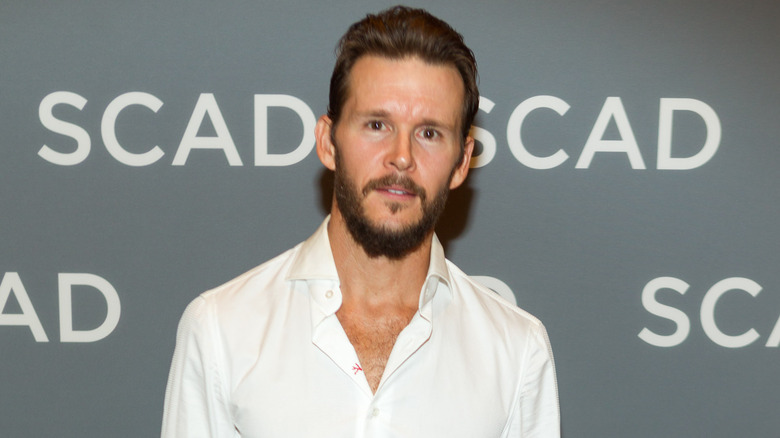 Jamie Lamor Thompson/Shutterstock
One of the most important things to Ryan Kwanten was exploring the trauma and emotions of his character. Kwanten credits a lot of his ability to explore those elements to the director, Christian Sesma, who "added such a high level of emotionality to this," Kwanten said. "It could have been pretty cookie cutter without his influence."
Both the actor and the director wanted to explore how the trauma experienced by his character would affect him throughout the film. His character is not only grieving the loss of his family but also dealing with the PTSD he still has from his time as a soldier. Kwanten said staying in that psychological zone was his biggest challenge. "The action side of it didn't bother me as much or at all ... To me, it was really imperative that I stay in that mode," he said.
To prepare for that emotional side of his character, Kwanten did a lot of research to understand that mental state better. "I listened to a lot of podcasts about people who had experienced various versions of grief and the various coping mechanisms that people went to ... [and] the decisions that you make when you're in that state," Kwanten said. "In our particular case, you end up joining a secret government agency that is doing some rather shady s***."
"Section 8" is in theaters, on digital, and streaming on AMC+ now.