Why Nicole Richie Made Making The Cut Cast Nervous - Exclusive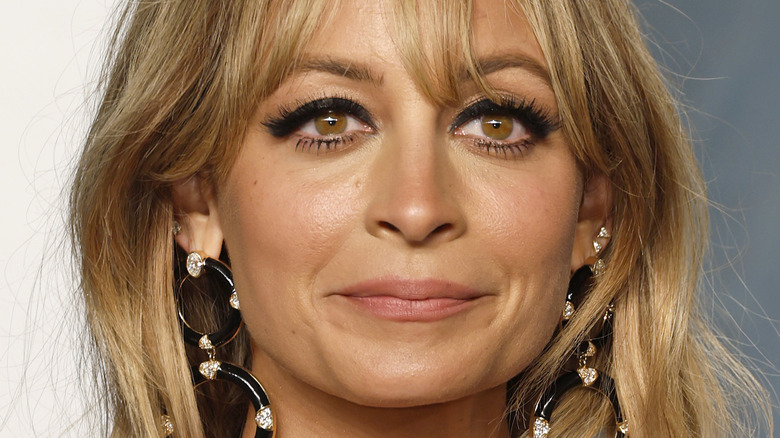 Frazer Harrison/Getty Images
Yannik Zamboni is the latest winner of Prime Video's fashion competition series "Making the Cut." The Swiss designer is the first non-American to win the series. He quit his well-paying job in marketing to pursue his dream as a fashion designer and established his brand, Maison Blanche, in September 2020. His eye-catching, mostly white designs have a unique style with deconstructed elements that make his vision stand out.
Zamboni went up against ten other emerging fashion designers in the competition series, which seeks the next global designer. He stayed on through every elimination and ultimately won the entire show with his finale look. As the winner, Zamboni received $1 million to use in continuing to build his fashion brand. He'll also have a mentorship with Amazon Fashion.
Although he ultimately came out as the series winner, there were many challenging aspects of the experience. During an exclusive interview with The List, Zamboni opened up about overcoming those challenges. He also discussed his relationship with his fellow designers and his experience with the judges. According to the designer, the judging panels were the most stressful part of the competition, and he was always the most anxious to hear what Nicole Richie had to say about his work.
The judging panels were the most stressful part of the show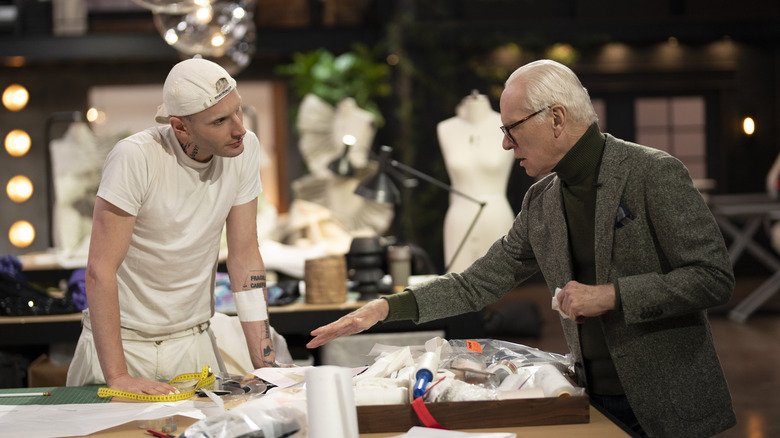 James Clark/Prime Video
Duriong each week of "Making The Cut," the contestants are given an assignment that they have to make a couture and ready-to-wear design for. The themes for the projects vary from festival wear to evening wear to social media content. The contestants are under a time limit to design, create, and send their looks down the runway for the judges. 
Zamboni said the biggest challenge on the show was creating everything within those time restrictions, but the most stressful part was hearing what the judges thought about their designs and waiting to see who would be sent home. "That was the most stressful part ... because until you stand in front of them, you don't know what they think about your designs," Zamboni said.
Of the panels, while they were under pressure, Zamboni said it wasn't as stressful because all the designers helped each other out. "We had a really, really good relationship. We all cared about each other and helped each other. It was more of a helping-each-other kind of competition. We were ... more friends than competitors," Zamboni said. That also added an element of stress to the judging because they went into it knowing themselves or someone they were close to could be eliminated. "[We] were always together and always not nervous until that point we had to stand in front of the judges. Then it got real," Zamboni said.
Why Nicole Richie's feedback made Zamboni nervous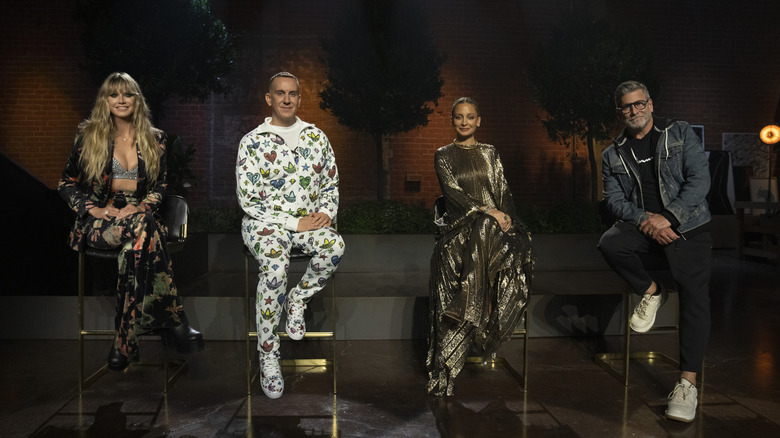 James Clark/Prime Video
Although Yannick Zamboni said that none of the judges on "Making The Cut" were scary or overly harsh, he was always the most nervous about Nicole Richie's feedback. Richie is a television actor, musician, and fashion designer with her own line, House of Harlow 1960. Zamboni said it was always nerve-wracking to hear what she had to say because he could never tell what Richie thought of his designs. "Nicole Richie had a really, really good poker face always, so you were not sure what she was thinking. That's why, for me, it was always the hardest to find out what Nicole [was] thinking," Zamboni said.
The other two judges this season were model Heidi Klum and fashion designer Jeremy Scott. "I think Jeremy and Heidi showed more in their expressions [of] what they thought, but Nicole Richie always had a poker face," Zamboni said.
You can stream all episodes of "Making the Cut" Season 3 on Prime Video.