Donald Trump's Latest Comments On Joe Biden Will Take You By Surprise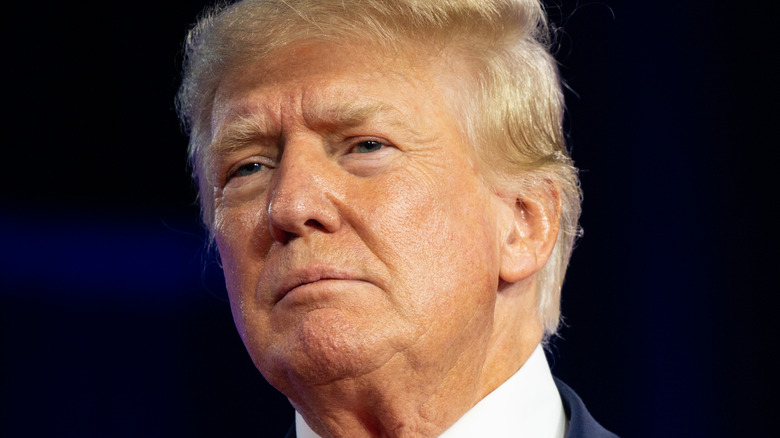 Brandon Bell/Getty Images
Many Americans might agree there is no love lost between former president Donald Trump and current President Joe Biden. It would be difficult to even begin to catalog the worst things the conservative has said about the Democrat, but in February, Trump opined that the Russian invasion of Ukraine was due to his adversary's "weakness," "incompetence" and "stupidity" (via Newsweek).
Not that Biden has had a love fest for Trump either, calling his political opponent's leadership "a threat to this country" (via NPR).
Given the tension between the two likely 2024 candidates — neither has actually declared his intentions as of yet — and especially considering how contentious the last election was, it might surprise some folks that Trump actually had something nice to say about Biden as it relates to the state of the country. While just this past September the divisive Republican referred to the POTUS as "an enemy of the state," it seems Trump actually wishes Biden well for a very important reason (via The Hill).
Donald Trump is okay with a tough election in 2024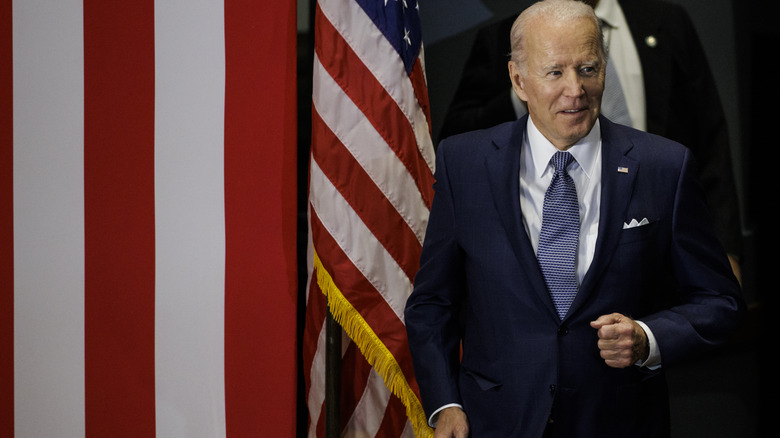 Samuel Corum/Getty Images
While talking to Fox News host Sean Hannity, Donald Trump not only hinted he will in fact throw his hat in the ring for the top job in the land once again in 2024, but the former commander in chief also shared some shockingly kind words about the country's current POTUS (via New York Post).
"Forget politics and the Republican and the Democrat stuff, and the radical lefts and everything else — I want somebody that's a great leader," Trump claimed, adding he puts the country first — a claim that may raise some eyebrows.
Ultimately, the Republican leader, whose recent polling against Biden reveals the two would basically split the vote 50/50, was the election to be held today, made a very interesting declaration about how he would feel if he lost his bid to gain the Oval Office again (via Emerson College Polling).
"I would rather have [Biden] succeed incredibly, even if it meant a much tougher [election] and maybe even a loss," Trump told Hannity, adding that he is in favor of what's best for the country.