King Charles Is Coming Under Fire Over His Royal Inheritance From The Queen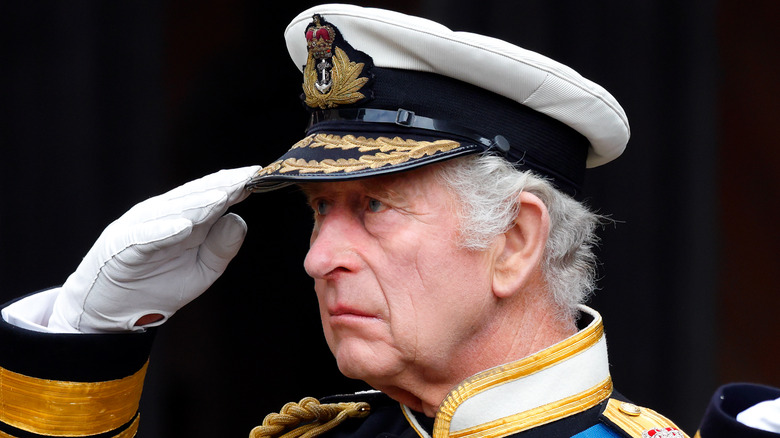 Max Mumby/indigo/Getty Images
It seems that King Charles III isn't looking to change up royal tradition. The king's first speech to the public after the death of Queen Elizabeth II charmed people across the world. Like his predecessors, the king highlighted the work of those before him and presented a message of hope. "In her life of service, we saw that abiding love of tradition together with that fearless embrace of progress which makes us great as nations ...That promise of lifelong service I renew to all today," King Charles III said, according to KTRK-TV.
In addition to taking on the British throne, King Charles III has inherited his mother's wealth, which is estimated to be worth £370 million, according to Newsweek. While the king is coming into millions, U.K. citizens struggle with increased cost-of-living. However, it's the effects of a deal Queen Elizabeth II and a former prime minister made almost three decades ago that's coming under scrutiny.
Critics call for King Charles to pay taxes on his inheritance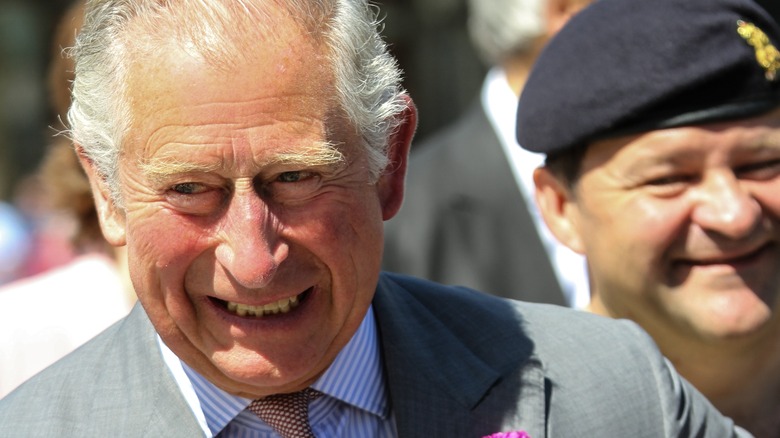 Simon Ward Photography/Shutterstock
Though King Charles III is inheriting hundreds of millions of pounds, he is not expected to pay the 40% tax usually levied on inheritances valued at £325,000 or more, according to The Guardian. However, 63% of U.K. citizens believe that the king should have to pay taxes on his lofty inheritance, according to the Daily Mail. While two-thirds of the country believe that King Charles III should pay an inheritance tax, the king has a 1993 agreement between Queen Elizabeth II and former Prime Minister John Major to thank, according to NPR.
The agreement made inheritances being passed down from the country's sovereign to their successor free from the 40% inheritance tax, according to NPR. Former Prime Minister John Major said that the decision ensured that there would be no "danger of the assets of the monarchy being salami-sliced away by capital taxation through generations, thus changing the nature of the institution in a way that few people in this country would welcome." However, the decision does not seem to have aged well as U.K. citizens cope with high prices in energy, food, and healthcare.
Buckingham Palace has not commented on King Charles' inheritance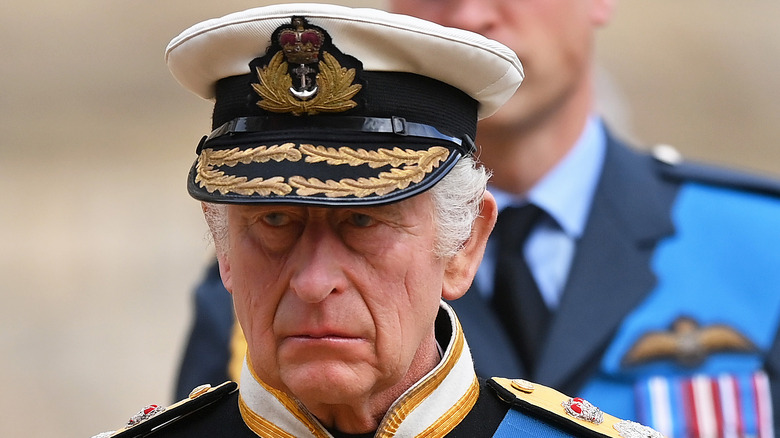 Justin Setterfield/Getty Images
The royal family has been noticeably silent as the cacophony of complaints about King Charles III's tax-free inheritance from U.K. citizens has swarmed social media. One angered man reportedly yelled at the king on his visit to Wales as he shook hands with members of the public. "Charles! While we struggle to heat our homes we have to pay for your parade," the man yelled, according to Newsweek. "The taxpayer pays £100 million for you, and for what?"
The public spectacle seems to reflect the opinion of many across the U.K. "It's clear that a big majority of the public think the king should pay inheritance tax on the private fortunes he has just inherited," Robert Palmer of Tax Justice U.K. told the Daily Mail.
However, following in the steps of his mother, King Charles III has volunteered to pay income taxes, according to The Guardian.