The Lifetime Movie That Stars Reese Witherspoon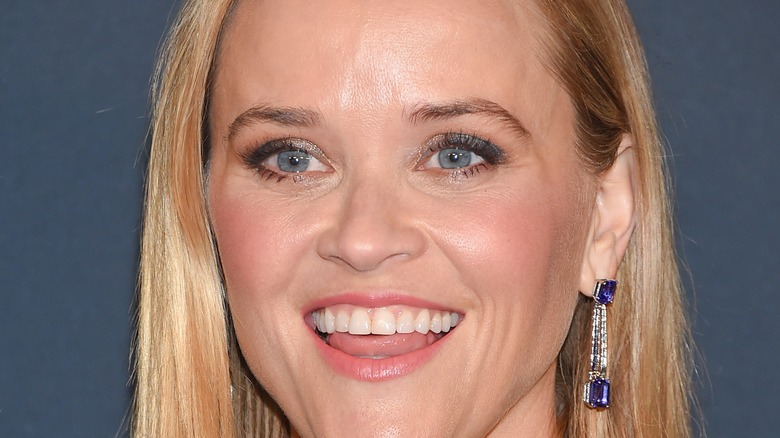 DFree/Shutterstock
When you're in the mood for a late-night flick that is both entertaining and engrossing, you should definitely watch a Lifetime movie. The Lifetime channel is known for its dramatic made-for-TV movies that often feature rising stars and repetitive plots. We keep coming back to these films time after time for their nostalgia and intrigue. And on rewatch, you might find some familiar actors gracing the small screen in your favorite Lifetime movies.
One name you may not associate with Lifetime movies is award-winning actor Reese Witherspoon. Before she became Elle Woods in "Legally Blonde," or embodied June Carter Cash in her Oscar-winning performance in "Walk the Line," the budding actor got her start in made-for-TV movies like those on Lifetime (according to Britannica). Later, Witherspoon attended college and became a household Hollywood name, but the young actor first found herself in a leading role in a Lifetime movie.
Reese Witherspoon starred in Lifetime's Wildflower in 1991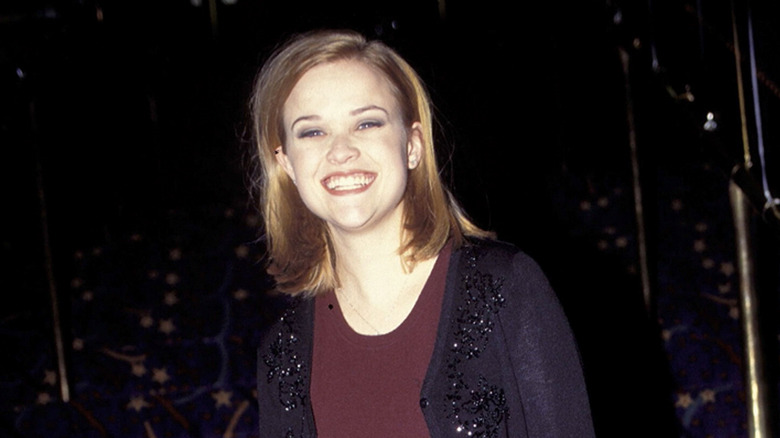 Patrick Riviere/Getty Images
Reese Witherspoon seemed to be a natural in front of the camera, even as early as 1991. The actor starred in a Lifetime movie you may have forgotten about, "Wildflower" (according to IMDb). Directed by Diane Keaton, this adaptation of Sara Flanigan's book "Alice" featured a young Reese Witherspoon. Just 15 years old at the time of the film's straight-to-television release, Witherspoon held her own alongside other actors who either were or would grow into household names, like Patricia Arquette and Beau Bridges (according to the Los Angeles Times).
The film, set in 1938 in Georgia, follows the plot of Flanigan's Southern gothic novel. In the movie, two siblings — played by Witherspoon and William McNamara — find a young, partially deaf girl with epilepsy (played by Patricia Arquette) in an abusive family (according to TCM and IMDb). The siblings work to free their new friend of her confinement and help her lead a better life.
What were the reactions to Witherspoon's performance in Wildflower?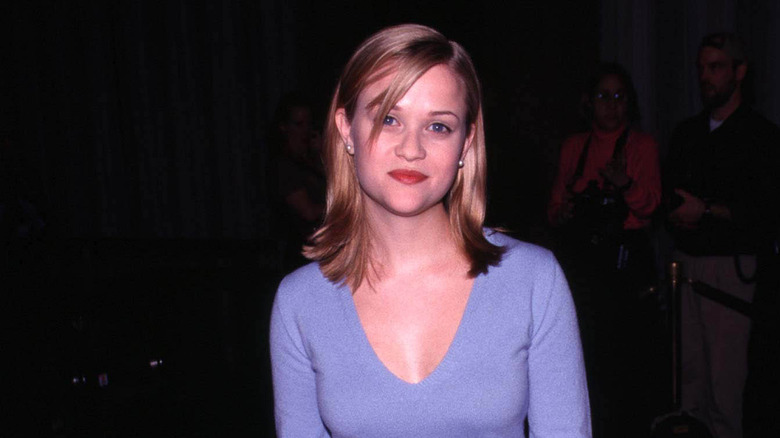 Evan Agostini/Getty Images
Reese Witherspoon had just broken into the film industry with the 1991 film "The Man in the Moon" when she made her Lifetime channel debut (according to IMDb). Roger Egert had called Witherspoon's "The Man in the Moon" performance "fresh," with the young actor able to "do justice to the slightest nuance" of one of the movie's most important scenes.
Later that year, Witherspoon received less dazzling — yet positive — reviews in "Wildflower." She shared the screen with Patricia Arquette, who the Los Angeles Times said was "too good to be true" in her performance of the traumatized and struggling Alice. The critic seems to wish that Witherspoon had more screen time in "Wildflower."
"Witherspoon, unfortunately, doesn't have nearly as much to do as the heroine here as in her remarkable 'Man in the Moon' debut, but she's still as magnetic a teen as is working in the movies right now, Southern period pieces or otherwise," the LA Times said. As we now know, this was only the start of an award-winning and iconic career for the young actor.