The Role That Turned Days Of Our Lives' Jackée Harry Into A Soap Star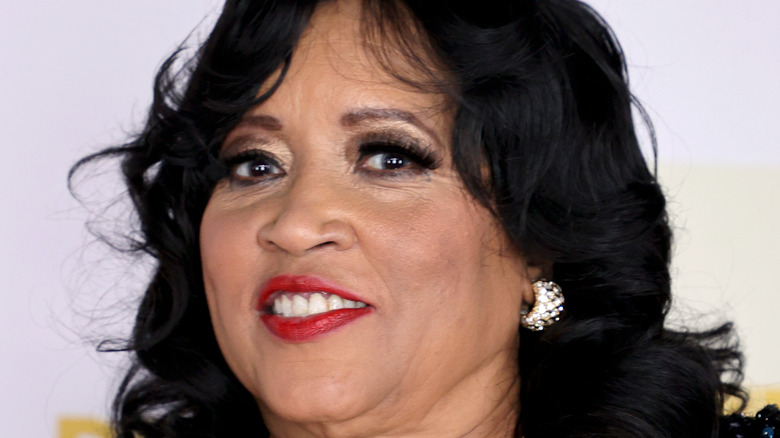 Kevin Winter/Getty Images
If you're a fan of television, then you likely know exactly who Jackée Harry is. The actress, who hails from Harlem, New York, started off her career as a high school teacher after graduating from the University of Long Island in Brooklyn (via The History Makers). However, after just two years of teaching, Harry decided that she wanted to try to make it as an actress. She took acting lessons and eventually made her stage debut in 1973. 
She eventually began landing parts including her fan-favorite role as Sandra Clark on the TV series "227." The role earned Harry the 1987 Emmy Award for Outstanding Supporting Actress in a Comedy Series — the first time that a Black woman had ever won the award.
Harry is also known for her roles on television shows such as "Sister, Sister," "The Cool Kids," "The Paynes," "K.C. Undercover," "Baby Daddy," "Girl Meets World," "Glee," "Let's Stay Together," and more (via IMDb). She's also appeared in films like "Ladybugs," Precious," and "You Got Served." However, Harry has also become a soap opera star.
Jackée Harry plays Paulina Prince on Days of Our Lives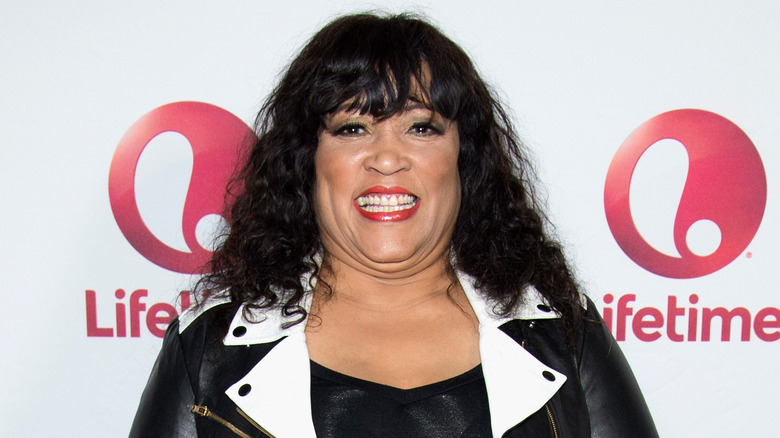 Tara Ziemba/Getty Images
In March 2020, Jackée Harry debuted on "Days of Our Lives" as a character named Paulina Price. Paulina was said to be the aunt of Lani Price (Sal Stowers) and the mother of Chanel DuPree. However, as time went on, fans learned that Paulina was actually Lani's biological mother (via Soaps in Depth). During her time in Salem, Paulina captured the heart of Abe Carver (James Reynolds), and the two even tied the knot, per Soap Opera Spy.
"The show's head writer Ron Carlivati had a character [Paulina] in mind. He and co-executive producer Albert Alarr asked me if I wanted to play it," Harry told TV Insider of her "Days of Our Lives" role. "That's really what you want as an actor — someone to create a character just for you. The idea of it being [ongoing] appealed to me," the actress added. Of course, there are some big perks to portraying Paulina as well. "She's rich!" Harry stated, adding that she's like the Salem version of a "Dynasty" character. "I like to play rich, powerful women who are also glamorous and who have plenty of men ... did I mention that?"
Of course, Harry is no stranger to soap operas. In fact, she previously played a fan-favorite role on one classic soap opposite a very familiar leading man. 
Jackée Harry previously starred on Another World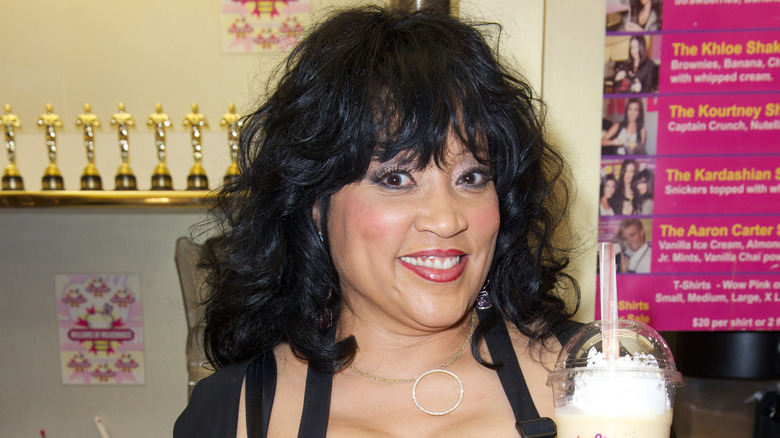 Earl Gibson Iii/Getty Images
Jackée Harry may be delighting fans as Paulina Price on "Days of Our Lives." However, the actress's first-ever television role was as the character of Lily Mason in the classic soap opera, "Another World." Harry landed the role in the early 1980s and spent three years as Lily, where she starred alongside the now iconic actor Morgan Freeman (via The History Makers).
In early 2022, Harry revealed that part of what drew her to "Days of Our Lives" was the storylines they were telling with their Black characters. "In '81, I was on 'Another World' with the lovely Linda Dano [ex-Felicia]. I was broken in by a spectacular group of people, including Joe Morton [ex-Abel], Morgan Freeman [ex-Roy]; it was a huge Black storyline there," Harry told Soap Digest (via Soap Spoiler). "So getting on 'Days,' which was another big storyline coming up for people of color and African Americans, it was lovely," she added.
"Another World" aired on NBC from 1964 until 1999 and was set in the fictional town of Bay City and followed prominent families (via TV Series Finale). Over the years, many celebrities also appeared on the soap. Stars like Lindsay Lohan, Kyra Sedgwick, Anne Heche, Ray Liotta, Luke Perry, and Brad Pitt have all held roles on the sudser (via Us Weekly).
Regardless of what role she's playing, fans just love seeing Jackée Harry on their screens and are hoping for more in the future.