What Is Mahogany Blonde Hair And How Can You Achieve It?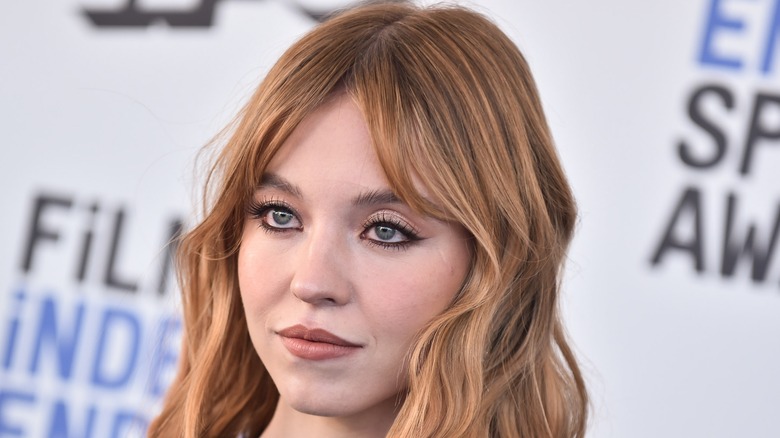 DFree/Shutterstock
We may receive a commission on purchases made from links.
Deciding to go blonde is a big decision and staying blonde requires a high level of upkeep. It takes even more effort if you have naturally dark brown or black hair.
When going very blonde, the first thing to consider is the current health of your hair as dying hair very light or platinum blonde inevitably causes damage. Khloé Kardashian's colorist Tracey Cunningham, who transformed the reality star's dark locks to platinum blonde, points out that healthy hair is the best base. "Coloring damaged hair is about much more than just split ends or straw-like strands, it can affect the color itself and how it is absorbed in the hair," Cunningham said (via Marie Claire).
Yet while platinum can be harsh on delicate locks, there are many other shades of blonde that are more subtle and easier to maintain than platinum. Dirty blonde is always a favorite and so is champagne blonde. However, one popular new blonde shade may be just what you're looking for. It's known as mahogany blonde.
How mahogany blonde looks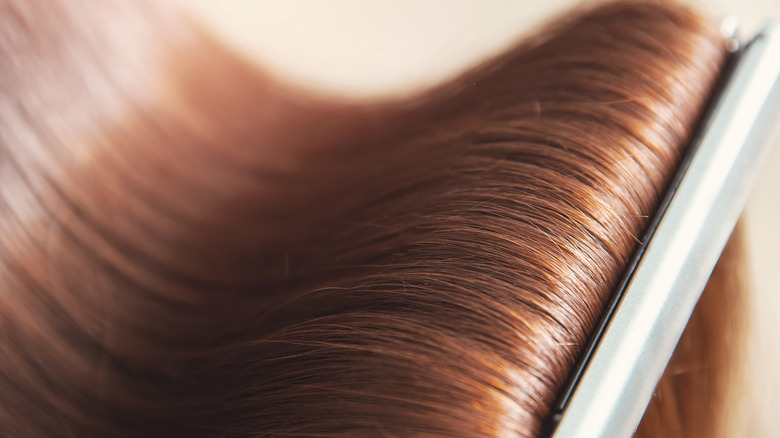 Parilov/Shutterstock
Mahogany blonde is a mix of red and blonde; it's not a true red but it's not just blonde either. It might be best described as when a soft blonde meets a sassy redhead.
Celebrity hair colorist Tom Smith says the color may work best for those who are interested in a reddish tone but don't want to commit to becoming a full redhead (via Glamour). Smith says it's an "earthier version of the well-known strawberry blonde. While it sits in the copper/red family, the shade is very close to blonde."
As with any shade, choosing the right hair color for your skin tone is paramount. According to Wella, if you have warm skin tones go for warm colors. Alternately, cool skin tones will look optimal in cool colors. A quick way to tell is how you react to the sun. If you tan easily, you're a warm tone but if you burn in the sun, you're a cool tone.
The upside to mahogany blonde is that it's versatile. Smith explains, "This shade has copper and gold elements with a touch of rose that makes it extremely pretty and unusual. Its warm-cool nature makes it flattering for many skin tones."
To get a true mahogany blonde, you may want to visit your colorist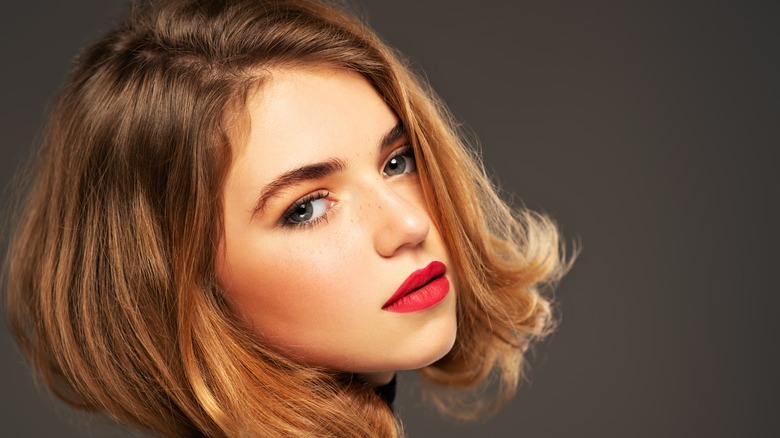 VALUA VITALY/Shutterstock
A quick search online for mahogany blonde hair dye will yield a bevy of different results. Both Sally and Amazon sell mahogany blonde hair dye but the photos accompanied in their listings look darker than expected. They range from deep purple/red to brownish/reds, neither of which are true mahogany blonde. However, it's possible that photos can be deceiving but still, you are taking a risk if you want a true mahogany blonde.
Your best bet is to visit your colorist. You can start by asking them whether the color would look good on you. Colorist Roxie Darling says choosing a color may not be something you can decide on your own (via Byrdie). "The decision you and your colorist have to make is which color you would like to bring out in your face," says Darling.
Once you've both agreed that mahogany blonde is a go for you, a professional colorist can best match the exact shade you want.