How The Young And The Restless Fans Really Feel About The New Version Of Nate Hastings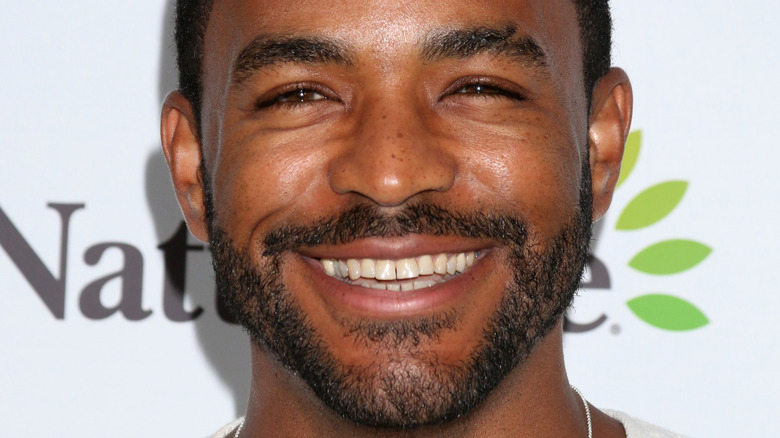 Kathy Hutchins/Shutterstock
He's tall, he's handsome, and he's a successful doctor, but as many "The Young and the Restless" fans already know, Nate Hastings (Sean Dominic) has been quite unlucky when it comes to finding true love. According to Soaps in Depth, Hastings has had flings with the likes of Abby Newman (Melissa Ordway) and Amanda Sinclair (Mishael Morgan) in the past, but nothing managed to go beyond several dates. That said, Hastings has always been someone who has watched out for others in Genoa City.
Speaking about Victoria Newman's (Amelia Heinle) rather complicated and dangerous marriage to Ashland Locke (Robert Newman), and how his character was also betrayed by him, Dominic told Soap Opera Digest, "Nate has seen Victoria go through some difficult times personally and to see her so happy because of Ashland made Nate think it was a real thing, so why wouldn't he believe Ashland could be his friend?"
And while Hastings is someone who is always trying to see the brighter side of life, "The Young and the Restless" fans have certainly voiced how they feel about this new version of the doctor.
Fans are not living this new side of Nate Hastings
In a teaser trailer of "The Young and the Restless" shared on Sept. 23, 2022 (via Twitter), Nate Hastings is shown meeting a very beautiful and interesting woman named Audra Charles (Zuleyka Silver). Charles tells him right away that she recognized Hastings from the Chancellor-Winters debut party and adds that she's there to help bring his company public. Unfortunately, a lot of fans aren't loving this new side of Hastings. Mainly because he is acting like he might be ahead of the insider trading game compared to everyone else. One fan commented online, "I don't like this Nate and I hope both him and Victoria go to jail for insider trading," while another added, "Nate is so arrogant he really thinks he knows better than Devon and Lily. I hope Elena tells Devon."
Now, as far as what's next for Charles and Hastings, the character's portrayer Zuleyka Silver told Soaps in Depth, "Audra is very confident and strong, but there's still vulnerability underneath that we're going to see as the weeks progress. The more time she's there, she starts cracking a bit. But she's really dynamic, really strong. She knows what she wants. So she's definitely a force to be reckoned with." So, it sounds as though there might be trouble ahead for Hastings.