Why Ashland's Twisted Ending On The Young And The Restless Left Fans Scratching Their Heads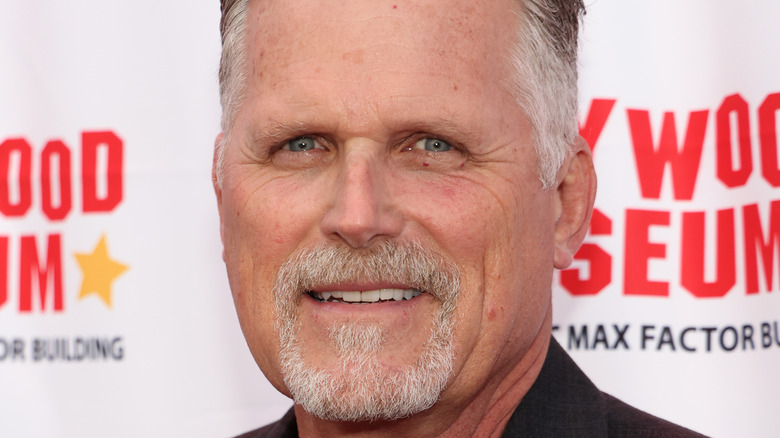 David Livingston/Getty Images
As avid fans of "The Young and the Restless" will recall, the saga of millionaire mogul Ashland Locke (Robert Newman) and his vendetta against Victoria Newman (Amelia Heinle) — who swindled him out of his money — ended. Ashland chased Victoria from New York, stalking her in a scene fans found reminiscent of a previous stalking storyline involving her. When her brother Nick Newman (Joshua Morrow) learned that Ashland was physical with Victoria, Nick flew into a rage, hitting Ashland and causing the vengeful man to fall and hit his head on the fireplace, apparently dead. Afterward Victoria and Nick stepped outside briefly, then returned to find Ashland's body gone (via Soaps She Knows).
In a surprisingly rational turn for a soap opera character, Nick felt it prudent to call the police, rather than cover up what happened. According to Daytime Confidential, Nick and Victoria called detective Chance Chancellor. Before he could arrive, their father Victor Newman (Eric Braeden), and prominent Genoa City lawyer Michael Baldwin (Christian LeBlanc), arrived on the scene. While Victor's security team was updated on what happened, Chance arrived, telling them that Ashland was found dead in his car at the bottom of a ravine.
While it's possible that Ashland escaped when Nick and Victoria had stepped outside, Nick told Chance that Ashland had no pulse and doubted he would be able to drive, per Soap Central. How this story finally played out seems to have left the fans confused and disappointed.
A tragic yet disappointing end to a suspenseful storyline
Ashland Locke's life had a major downturn when, after losing his fortune, he seemingly lost his mind and went to a dark place seeking vengeance on Victoria. The story built the tension to what should have been a surprising and staggering ending; however, it ended up leaving a lot of fans disappointed that there was no payoff. One fan wrote on Twitter of the ending, "If this is how the saga of Ashland ends I am so disappointed that this is where we ended up." Another upset fan responded with, "All we got was scary music, lots of build-up & anticipation, and Ashland losing to the Newmans daily. What a let-down."
Another fan expressed the general audience consensus, saying, "'Y&R' just can't seem to stick the landing. Every story they do the ending is a dud." Even Soap Opera Spy lamented that Ashland went out with a whimper instead of the bang that was anticipated by viewers.
Soap Dirt theorized that Diane Jenkins (Susan Walters) and Adam Newman (Mark Grossman) may have helped Ashland fake his death. Echoing that, a fan responded to the Twitter post with, "I think he's going to be a mystery for awhile. The infamous Billionaire Ashland Locke? Stranger things have happened." 
So is this the end of Locke? We'll just have to wait and see.