Viewership For The Queen's Funeral Compared To Princess Diana's Is Raising More Than A Few Eyebrows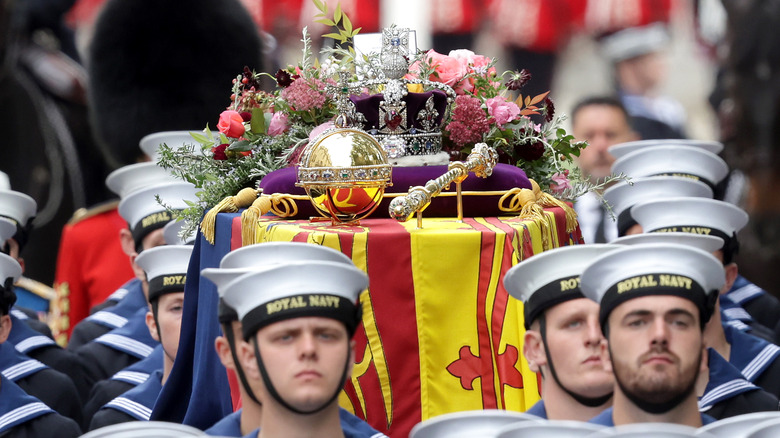 Chris Jackson/Getty Images
When Princess Diana died, the world was in one word stunned. Her shocking accident left many fans speechless, and emotionally distraught. Perhaps that the Princess of Wales was only 36 years old at the time of her death and left behind two young sons was part of the reason that so many people felt compelled to tune in for her state funeral (via People). The exact number of folks who watched the deeply sad procession featuring a 15-year-old Prince William and 12-year-old Prince Harry may shock you.
According to TMZ, Nielsen counted an astonishing 33.2 million American viewers back in 1997 when Diana was laid to rest. Meanwhile, just about a third of that mind-blowing number of people got up early in the U.S. to witness the Queen's funeral live. The exact number of viewers was estimated at 11.4 million.
Meanwhile, in the U.K., viewership numbers told a different story, with 32 million Brits tuning in for final tribute for Diana and a whopping 37.5 million Brits watching the Queen's funeral on TV (via Deadline).
But these numbers don't tell the whole story.
Remember, Princess Diana died before the advent of streaming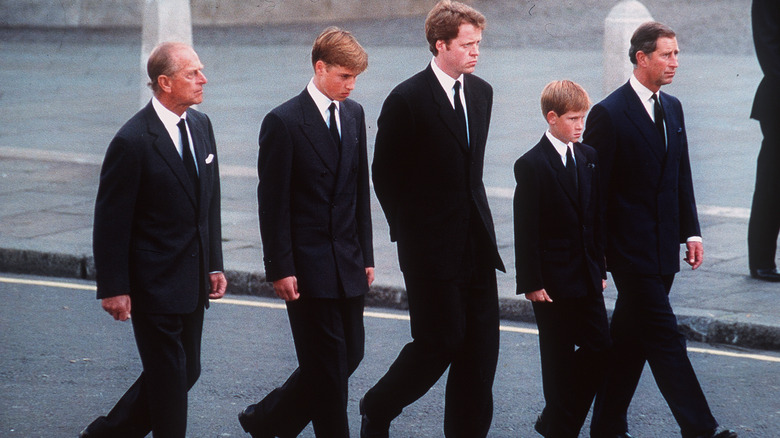 Anwar Hussein/Getty Images
Although at first blush it may seem like more people cared about Princess Diana's funeral than Queen Elizabeth II's, this is not the case if you dig into the numbers.
First, it's worth noting that Nielsen's numbers only reflect unique viewers who kept the tube on for three minutes (via Deadline). Plus, the numbers also do not take into account fans who paid homage to the Queen by watching her funeral on streaming platforms, which is likely how many if not most of us tuned in (via Los Angeles Times).
As the L.A. Times points out, the ten-day mourning period for the Queen may also have had people wondering when enough was enough with royal family coverage. And on the day of the funeral itself, with the events kicking off at the grueling hour of 6 a.m. EST, Twitter was of the opinion that the procession grew tiresome after some time, prompting plenty of people to switch the channel or log off.