The Silent Twins' Letitia Wright Recalls The Biggest Lesson Chadwick Boseman Taught Her - Exclusive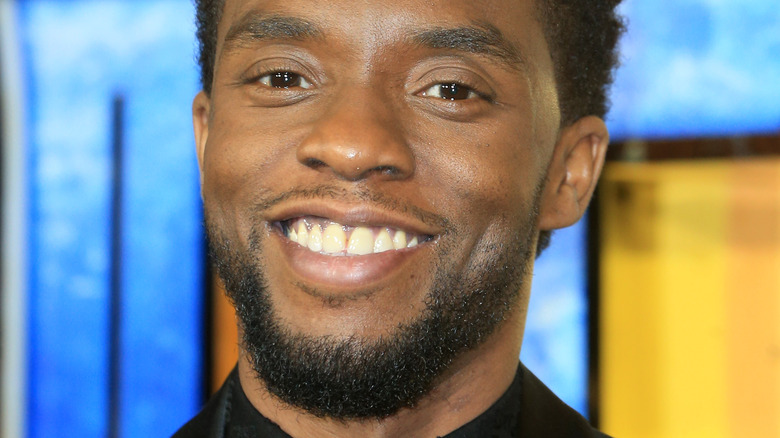 Fred Duval/Shutterstock
With every new MCU project that comes along, it's difficult not to feel the stinging loss of Chadwick Boseman. The lead "Black Panther" actor sadly died of colon cancer in 2020 (via The New York Times), and the MCU just hasn't been the same since. Boseman's character, T'Challa, may have had a calming effect on the Avengers and Wakanda, but Boseman's kindness did the same thing for his co-stars and all who knew him. He was also just about the hardest worker in the MCU, and he taught a great many life lessons to anyone he worked around — whether he realized it or not. 
It's natural to want to fall into grief, especially with the actor's absence from the upcoming "Black Panther" sequel, "Black Panther: Wakanda Forever." However, we can honor his legacy by acknowledging and carrying out some of the wisdom he imparted over the years. The List spoke to Leticia Wright, who plays T'Challa's sister Shuri, during an exclusive interview for her new film "The Silent Twins," and she recalled the biggest life lesson that Boseman taught her that she'll take with her for the rest of her career. 
A true Wakandan king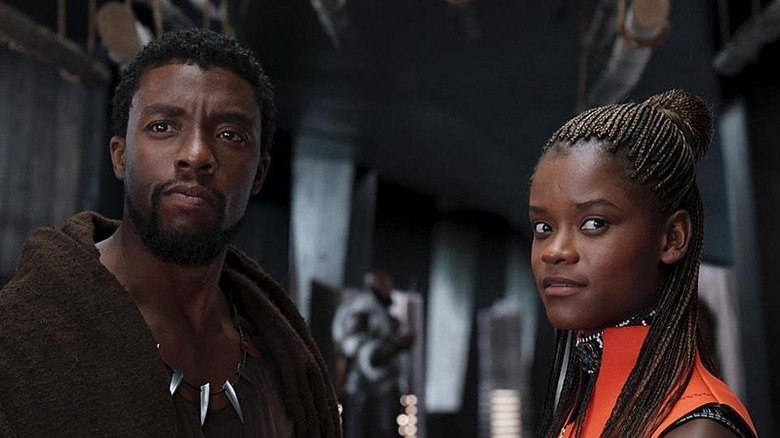 Disney/Marvel Studios
When we asked Letitia Wright about the impact that working with Chadwick Boseman had on her, she shared several lessons he taught her about life and acting. "I learned so much from my brother Chad. He's very regal. He actually is a king, unbeknownst to everybody else," she said. "If you didn't know this, now you know. He's actually a king. He's so regal in the way he carries himself." If anyone has seen press junket footage of Boseman, it's easy to see how seriously he took his craft and how deeply he loved his character, T'Challa.
Wright went on to explain how much effort and care Boseman put into deciding what roles to take on. "I loved how intentional he was about the projects that he picked, and that's something that I'll carry with me for the rest of my life," she explained. "I want to emulate that. I want to emulate picking work that means something."
That philosophy shines through in her film "The Silent Twins," where she plays June Gibbons — a young, silenced Black woman who gets sent to a mental health facility for 11 years along with her sister, Jennifer, after partaking in some petty crime. The film is based on a true story, making it that much more hard-hitting.
"The Silent Twins" is now playing in theaters.