Who Is Eve Donovan's Mother On Days Of Our Lives?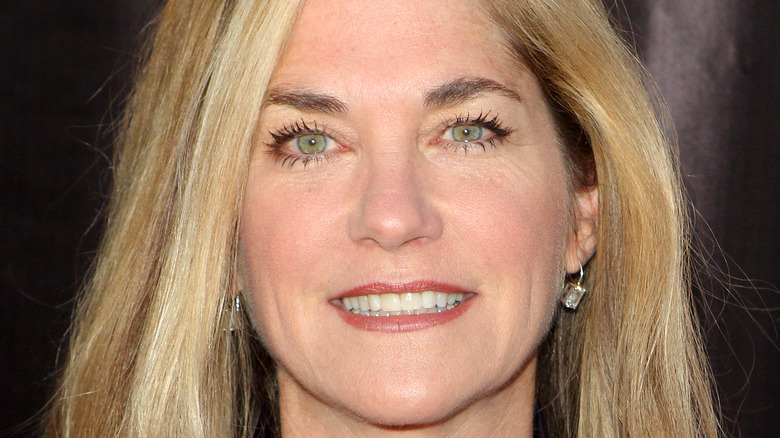 Matthew Simmons/Getty Images
"Days of Our Lives" viewers have grown accustomed to seeing some devious villains such as Stefano DiMera (Joseph Mascolo), Orpheus (George DelHoyo), Clyde Weston (James Read), Victor Kiriakis (John Aniston), Andre DiMera (Thaao Penghlis), and more cause major chaos in Salem (via Nine). However, many of the women on the soap opera have been just as entertaining with their wicked ways and you'd hate to know them in real life. Some of Salem's most destructive and trouble-making citizens have been female and they've spent years scheming and plotting against their enemies.
Some of Salem's most devilish women include Kristen DiMera (Stacy Haiduk) who stole Brady's child, locked Marlena away in a secret room, and committed many major crimes. Meanwhile, Sami Brady (Alison Sweeney) has lied, cheated, blackmailed, and everything in between for her own personal gain, and Gabi Hernandez (Camila Banus) is cut from the same cloth, per TV Overmind. In addition, Vivian Alamain (Louise Sorel) has created some unforgettable drama by burying people alive, stealing embryos, and much more during her decades-long reign of terror in Salem.
Of course, one so-called villain, Eve Donovan, has been walking the line between good and evil for years.
Eve came to Salem as a troubled teen
Eve Donovan was first introduced to "Days of Our Lives" viewers in 1987 when actress Charlotte Ross landed the role. When Eve first arrived in Salem as a teenager she was very troubled and eventually became a sex worker to survive, per Soaps in Depth. Eve's life was full of chaos as she worked on the street and was even attacked by a serial killer dubbed the Riverfront Knifer. At school, Eve developed a crush on Frankie Brady and tried her best to break him and his girlfriend Jennifer Horton up. However, her plan backfired and Frankie ended up leaving town, which ignited Eve and Jennifer's long-standing feud. Meanwhile, when Eve's classmates discovered she was a sex worker, she was devastated and even took revenge against her pimp, which led to his car going over a cliff.
Eventually, Eve was befriended by Kimberly Brady (Patsy Pease) who wanted to help the troubled young teen. Kimberly gave Eve a job babysitting for her son, Andrew, and introduced her to her husband, Shane Donovan (via Soap Central). However, Kimberly had no idea that Eve was actually Shane's biological daughter. After getting close to the family, Eve decided that she would break up Kimberly and Shane's marriage and began to sabotage their relationship.
Of course, the truth was eventually discovered and the story of Eve's parentage was revealed to Salem.
Eve's mother is former ISA agent Gabrielle Pascal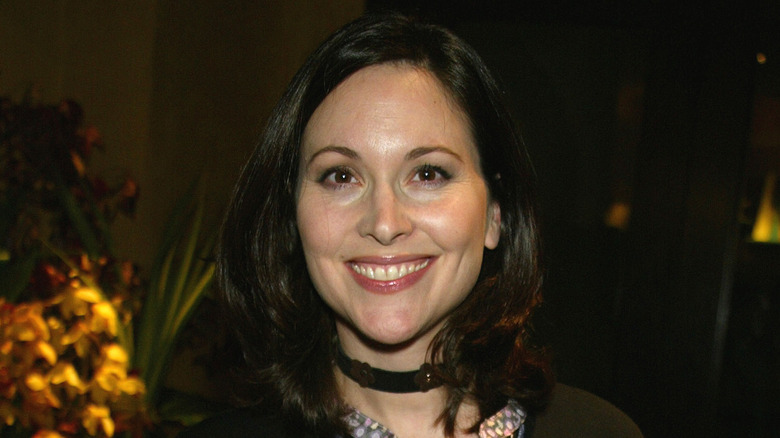 Kevin Winter/Getty Images
Longtime "Days of Our Lives" fans may remember that Shane Donovan (Charles Shaughnessy) has worked for the ISA for many years. Before conceiving Eve Donovan, Shane's former partner Gabrielle Pascal came back into his life and pretended to be a Russian spy (via Soap Central). Gabrielle then had an affair with Shane in order to learn ISA secrets. It was later revealed that Shane had leaked evidence and he was fired by the ISA.
When Shane found out that Eve was his daughter, he believed her to be the biological daughter of his former wife, Emma Donovan. However, it was later revealed that Gabrielle was actually Eve's mother. The character of Gabrielle was portrayed by actress Karen Moncrieff, who has also starred in shows like "Any Day Now," "Diagnosis Murder," "Silk Stalkings," "Santa Barbara," "The Bold and The Beautiful," and "Guiding Light" (via IMDb).
Shane eventually made Eve an official member of his family by adopting her and giving her his last name (via Soap Central). However, Kimberly struggled with Shane's past and decided to leave Salem. The couple eventually got back together, but Eve's presence in their life wasn't always easy. Eve eventually left Salem and returned in 2014 with actress Kassie DePaiva in the role (via Soaps in Depth). Eve continued to cause trouble, proving that she may favor her trouble-making mother, Gabrielle, a bit more than her ISA agent father, Shane.