The Duke Behind Queen Elizabeth's Funeral Is Facing Unexpected Legal Consequences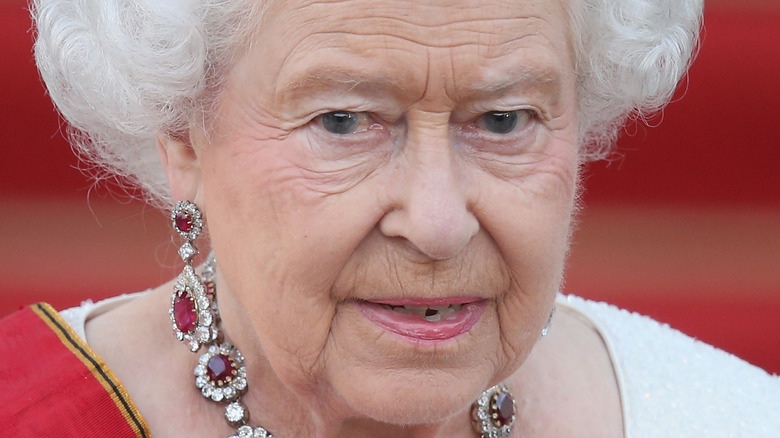 Sean Gallup/Getty Images
Queen Elizabeth II's funeral was one of the most significant events in United Kingdom history (via The Los Angeles Times). The massive event spanned 11 days where several traditional celebrations led up to the historic funeral. The audience surrounding the funeral was astounding. Although the funeral was a private event, it didn't prevent royal fans from gathering to pay their respects to the queen throughout the extended mourning period.
For those who could not make it out to London to join the crowds for the funeral, the tribute to the queen's long life was broadcasted on television. According to CNN, over 26 million United Kingdom citizens tuned in for the moving ceremony. Not only was the event a huge attraction out in the streets, but it also broke a record for one of the most watched moments in British history. 
Planning such an event must have been stressful. Now, however, the duke in charge of planning the funeral is facing legal issues that might be more complicated than planning the longest-serving queen's celebration of life.
The duke is facing legal setbacks following a run-in with the law from earlier this year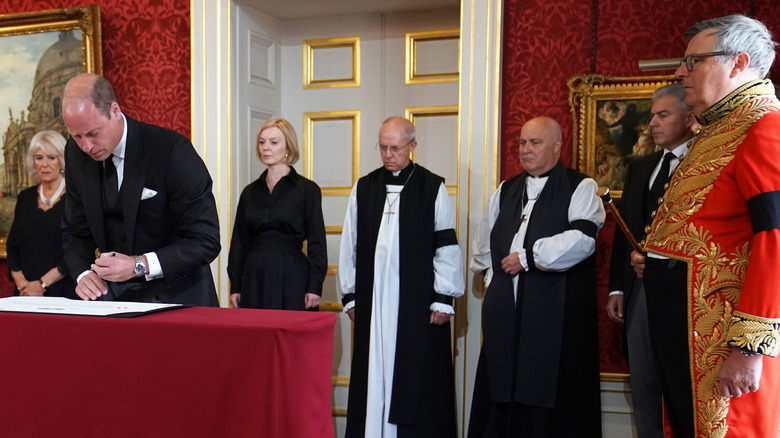 Wpa Pool/Getty Images
Edward Fitzalan-Howard, the Duke of Norfolk, was tasked with the honor of planning Queen Elizabeth II's funeral, one of the most viewed moments in British history. According to iNews, the duke only had a little over a week to plan such a significant event, and although the Duke of Norfolk is not a household name, he is in charge of some major royal events — funerals, coronations, and the state opening of parliament, for example. However, his name is in the press not for his prestigious role in the British government, but because of the legal woes he is currently facing.
People reported that Fitzalan-Howard pleaded guilty in London to charges of using his cell phone while behind the wheel of a vehicle and running a red light in the process. The event occurred this spring, so he was unable to use planning the biggest event in English history as an excuse.
He told police he had "not been aware of going through the red light but accepted this was because he was using his mobile phone." He was chatting with his wife at the time of the crime. As a result, he is unable to drive. Now, he will be planning King Charles III's coronation without access to driving a car.