Married At First Sight's Alexis Weighs In On The Morgan And Binh Situation - Exclusive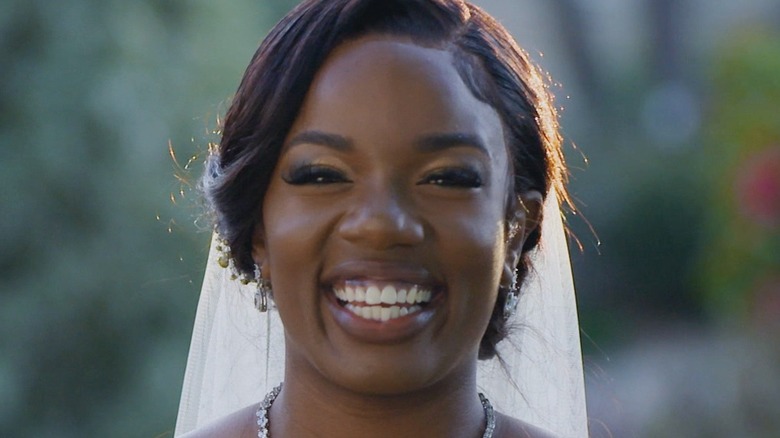 Lifetime
Alexis Mitchell took a big leap of faith when she went on the Lifetime series "Married at First Sight" and agreed to marry someone whom she had never met or even seen before her wedding day. Now that the show is airing, fans can follow her journey with Justin Hall as they adjust to married life and try to see if they can make their lives work together.
Alexis Mitchell told The List that she has been on a "rollercoaster of emotions," partially because of some drama with other cast members. Although the show focuses on the dynamic between the recently married couples, the cast members also form friendships and interact with one another. Mitchell said in lots of ways, those relationships are good to lean on. "It was good to have someone in your corner going through the same or similar things," she explained. But at other times, she believes, the cast members got too involved in one another's relationships, which ultimately led to problems.
How Mitchell got involved in the Morgan/Binh situation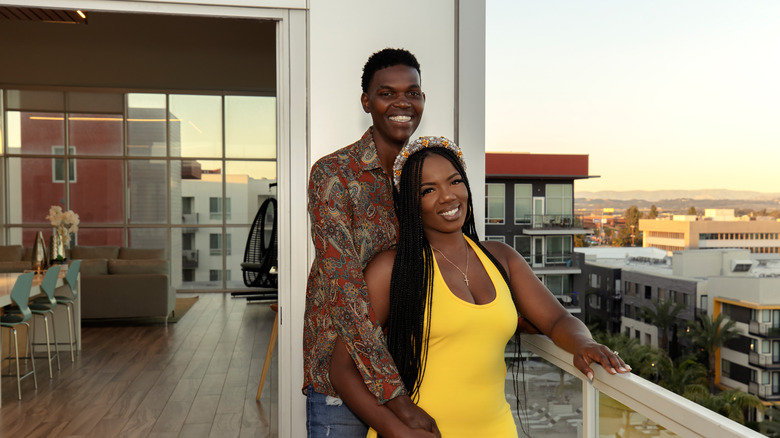 Lifetime
One of the other couples on the show, Morgan Bell and Binh Trinh, had some disagreements because Bell didn't want Trinh to confide their relationship issues in other people. Bell became angry with Trinh after Alexis Mitchell informed Bell that Trinh was talking to her partner, Justin Hall, about some of their marital problems. Many fans were upset by the way Bell treated Trinh after finding out.
Unfortunately for Mitchell, some of those fans also blamed her for sharing that information with Bell in the first place. Speaking about the situation, Mitchell told The List, "There's a lot more that will be coming out about this, but ultimately, Morgan was presenting the whole thing differently to me than she was on the show." Mitchell went on to say that viewers will understand more of her side as the series goes on. "It's really a complex situation, because a viewer isn't going to see all of our conversations on and off camera. It's not all accurate, but stay tuned because there's more on this coming up," she said.
Her perspective now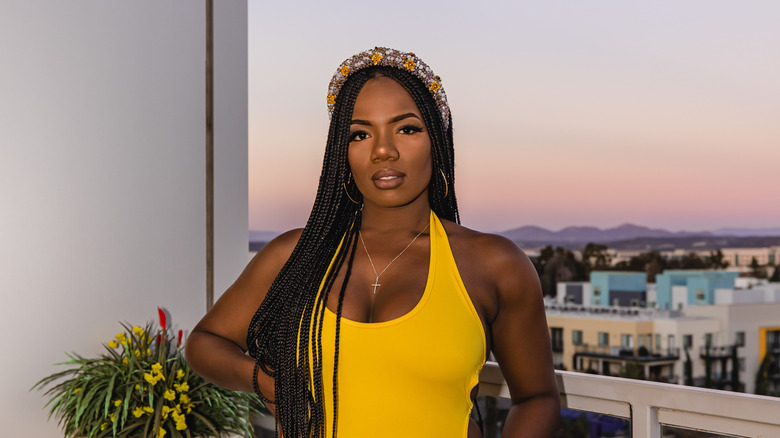 Lifetime
Since going through that situation with Morgan Bell and Binh Trinh, Alexis Mitchell has realized it's important to focus on her own relationship and stay out of others'. "I found myself too engaged in others' relationships when I should have been focusing more on my own and vice versa," Mitchell said. "I know that when you're arguing and you're having a personal husband and wife conversation, or you're having a dispute or even good times, you don't always want to share that with everybody all the time."
She's also taken that lesson with her and learned not to engage in the public discourse now that the episodes are airing. "I try to hang onto the experience in and of itself and not the trolls, because the trolls are going to troll," Mitchell said. "[I don't look at] anybody's perception of it besides what actually happened."
New episodes of "Married at First Sight" air Wednesdays at 8:00 p.m. ET/7:00 p.m. CT on Lifetime and are available to stream the next day.