The Episode Of Law & Order You Forgot Ellen Pompeo Starred In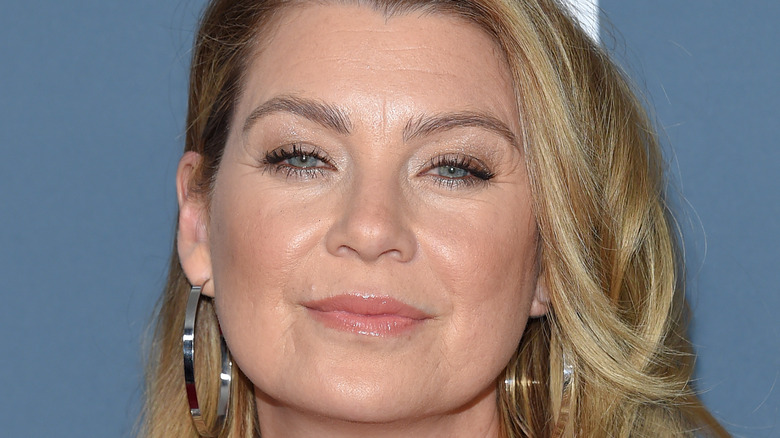 DFree/Shutterstock
Ellen Pompeo has spent 18 seasons playing super surgeon Meredith Grey on the ABC medical drama "Grey's Anatomy." Meredith has prevailed through nearly impossible surgeries, personal tragedies, and some pretty wild storylines. With season 19 returning in October (via Insider), it doesn't seem like the Grey Sloan Memorial Hospital story will be wrapping up anytime soon. In 2018, the actress told Ellen DeGeneres that there was "no end in sight". But even if the show isn't ending anytime soon, Pompeo will be taking a step back this next season. She told Entertainment Tonight that they are looking to keep the show going, "but not necessarily with me." The TV surgeon will only appear in eight episodes of "Grey's Anatomy" this coming season.
It's possible Pompeo wants to explore other acting opportunities. Prior to her residency at Grey Sloan Memorial Hospital, she had a few roles in films and a handful of appearances on TV shows — shows like the NBC police procedural "Law & Order." As a matter of fact, the actress was on two separate episodes of the drama, playing two different characters.
Law & Order was Ellen Pompeo's first TV gig
In 1996, Ellen Pompeo made her first television appearance in Season 6, Episode 16 of "Law & Order" (via IMDb). In the episode titled "Savior," Pompeo plays a teenage girl, Jenna Weber who survives a home invasion that leaves her mother and brother dead. Her alcoholic father, Ron Weber, is suspected of the murders. Ron has been having money troubles and has recently lost his job. This prompts Dr. Elizabeth Olivet to profile Ron as a "family annihilator" — a person who believes they have to kill their family in order to protect them from their personal failures.
Jenna testifies that there is no way her father could have committed this crime. Ron swears he didn't do this because he was blackout drunk at a bar. Not the best alibi, but okay. Eventually, it comes to light that Jenna and her mother were constantly at odds with each other. Their rocky relationship was due to Jenna's mother, not wanting her to see her degenerate boyfriend Chester. The dots are connected and E.A.D.A Jack McCoy (Sam Waterston) gets Ron to pretend to take a deal that would put him in jail for 30 years. Not wanting this for her father, Jenna breaks down, confessing that she hired Chester to murder her mother.
Ellen Pompeo came back to Law & Order a few years later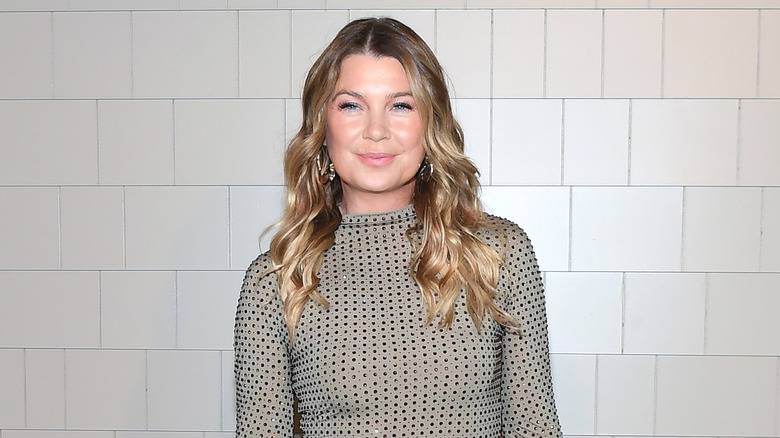 Bryan Steffy/Getty Images
After appearing in a few more roles, but still a long way from "Grey's Anatomy," Pompeo returned to "Law & Order." This time, her character was a bit more complex. In Season 10, Episode 15, "Fools For Love," the actress plays Laura Kendrick, a woman who starts off as a victim of her boyfriend's demented obsessions. Laura's boyfriend raped and killed her younger sister and another victim. As the investigation goes on, it's discovered that Laura wasn't a victim after all. Laura was the one in control. Laura was pulling the strings, offering up her younger sister, and other women, to her boyfriend for their sadistic games of pleasure.
Not a role that we are used to seeing Pompeo in, but kudos to her for her ability to portray such a cold and calculated character. Once she does decide to hang up her scrubs for good on "Grey's Anatomy," she surely has the range to bring other interesting characters to life.