The Real Reason The Original Law & Order Was Canceled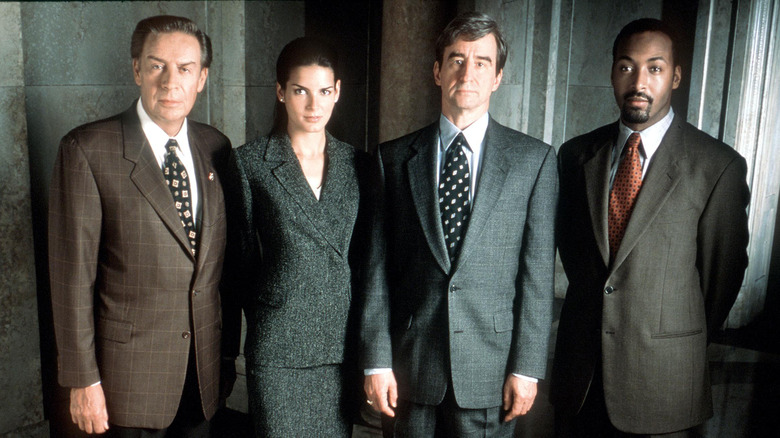 Getty Images/Getty Images
The hugely-anticipated "Law & Order" revival is almost upon us, with the hit show scheduled to make its triumphant return on February 24, 2022. As Us Weekly notes, the original series debuted in 1990 and quickly made creator Dick Wolf one of the biggest successes in television history. Wolf had already worked on the likes of "Miami Vice" and "Swift Justice," but "Law & Order" put him on the map, kickstarting a fruitful partnership with NBC that continues to this day, and leading to successful spinoffs including "Law & Order: Special Victims Unit" and "Law & Order: Criminal Intent."
The show that started it all ran for a whopping 20 successful seasons, earning 50 Emmy nominations in the process, before being unceremoniously canceled in 2010. Several of its biggest stars remain in the family though, appearing across the "One Chicago" franchise. Wolf is thrilled to be returning to "Law & Order" once again, enthusing in a statement to Deadline, "There are very few things in life that are literally dreams come true. This is mine." Elsewhere, Chairman of Entertainment Content, NBCUniversal Television and Streaming, Susan Rovner, described the crime procedural as "one of the most iconic shows in television history."
With such a beloved reputation and numerous fans all over the world, it makes even less sense that "Law & Order" was canceled seemingly in its prime. So, what happened?
Law & Order suffered low ratings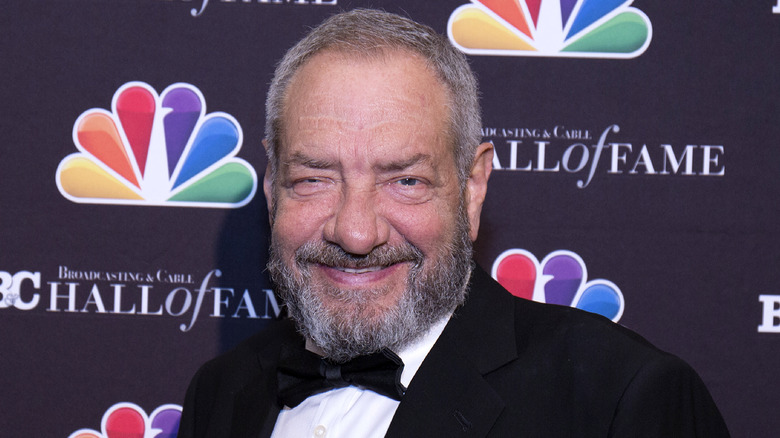 Santiago Felipe/Getty Images
According to Distractify, in May 2010, "Law & Order" was replaced in its regular time-slot by its own spinoff, "Law & Order: Los Angeles." Unfortunately, that show only managed one season before getting canceled, leading creator Dick Wolf to mount a desperate effort to save the original show by shopping it to several other networks in the meantime. Unfortunately, they ultimately couldn't agree on the terms for purchasing the license fee. Wolf attempted to revive the series in 2015, but that didn't work out either. The reason for "Law & Order" originally being canceled, meanwhile, was simply because of rapidly diminishing ratings. It was also an expensive show to produce, which didn't help matters.
Wolf wasn't willing to create a new season on a limited budget, particularly since making the show in house was already a stretch, as Express notes, and things rapidly fell apart from there. Moreover, although TNT was expected to foot some of the bills, they weren't interested in moving forward, leaving NBC in an even worse position.
Annoyingly, if "Law & Order" had continued for its Season 21, it would have been the longest-running TV show of all time. Luckily, it's finally coming back in 2022.