Royal Author Claims Queen Camilla's Relationship With Prince William's Children Isn't What We Expected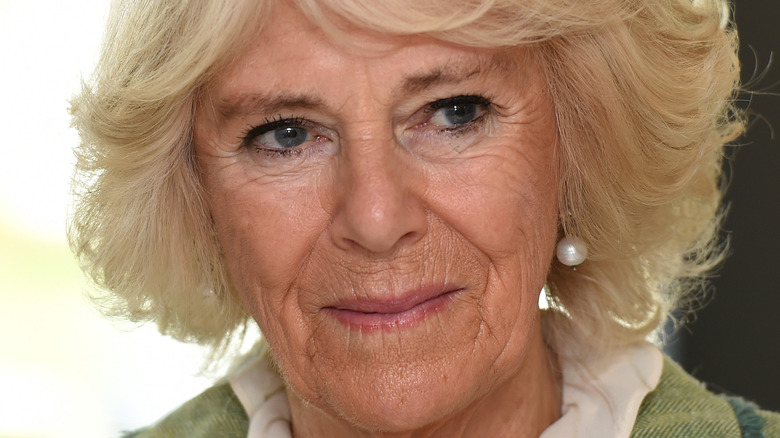 Finnbarr Webster/Getty Images
During the funeral of Queen Elizabeth II, the royal family stood together in unity. Some royal watchers believed that the funeral could be a turning point in mending the relationships between Prince Harry, the Duke of Sussex, and the rest of his family, especially the bond with his brother William, Prince of Wales. An insider shared that the memorial for their beloved grandmother could be a time for the brothers to bond again, Us Weekly reported.
However, when it was all said and done, those close to Prince Harry and his wife, the Duchess of Sussex Meghan Markle, report that the couple was eager to return to the United States following the funeral. While the royals appeared to stand united during the funeral, things behind the scenes were a bit more complicated.
While the funeral seemed to be a missed opportunity for Harry and William, William's wife, Kate Middleton, Princess of Wales, was seen photographed with her stepmother-in-law, Camilla Parker Bowles. According to Showbiz Cheat Sheet, the pair have grown closer following Meghan and Harry's exit from the United Kingdom. However, Camilla's bond with the children of the Prince and Princess of Wales isn't what we expected it to be.
Prince William does not consider his stepmother a grandmother to his children, a royal author claims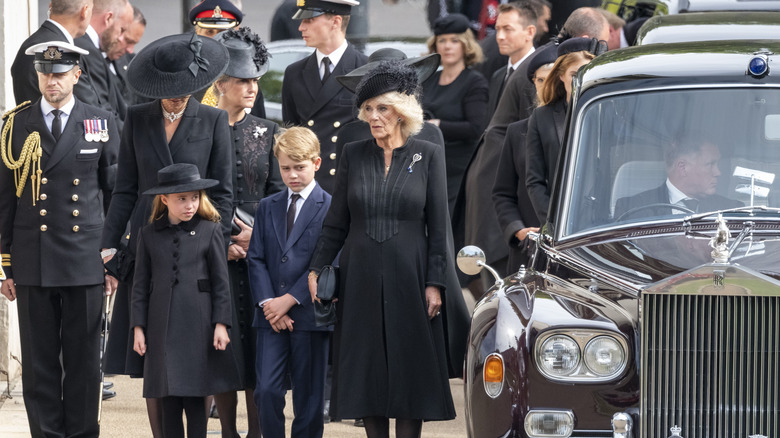 Bryn Colton/Getty Images
According to Express UK, Prince William has made it clear that Camilla Parker Bowles is not the grandmother of his children. Angela Levin, the author of a new book about the queen consort titled "Camilla: From Outcast to Queen Consort" shared how she is not close with King Charles III's children and grandchildren.
The reason for the strained relationship may have been the ages in which the boys were when she married their father. "William and Harry were 23 and 20 respectively when Camilla officially became their stepmother in 2005," Levin shares. "She was more of a friendly grown-up they saw occasionally at royal gatherings. She tried to be encouraging rather than influential."
Levin adds, "Nor has she tried to take over any responsibility as a step-grandmother to the Cambridges' children, Prince George, Princess Charlotte, and Prince Louis, especially as Catherine's parents, Carole and Michael Middleton, are so close."
However, Camilla seems to enjoy the children, even if William has made it clear that she is not their step grandmother. Levin says, "Having them around is more like having a bonus. She loves children and the more the merrier."
Camilla is the proud grandmother of five grandchildren from the children of her previous marriage.
Camilla has a special bond with her own grandchildren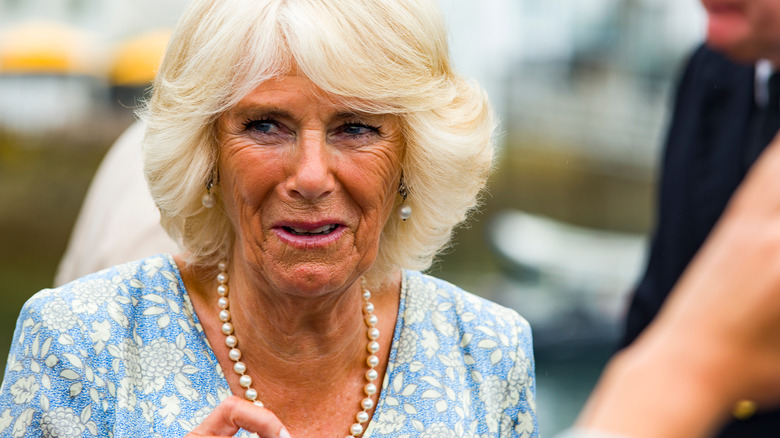 James Pearce/Shutterstock
Though it appears that Camilla Parker Bowles, queen consort, doesn't have as close of a relationship with the grandchildren of her husband, King Charles III, she does have a close connection with her grandchildren (via Town & Country). Camilla has a large family of her own. She has two children from her previous marriage, a son and a daughter, and five grandchildren, all of whom she is close to.
Her eldest grandchild is Lola Parker Bowles, the daughter of her son, Tom Parker Bowles, and according to British Vogue, the pair have a special tradition. "I do Wordle every day with my granddaughter," Camilla shared with outlet. She humbly bragged that she tends to get a better score than Lola does each day. "She'll text me to say, 'I've done it in three', and I say, 'Sorry, I've done it in two today.' It's very satisfactory when it tells you how brilliant you are."
Her other grandchildren include Eliza, Louis, and Gus Lopes, the children of her daughter, Laura Lopes. Lola has a brother, Freddy Parker Bowles, the youngest of her biological grandchildren. So, while she might not be as close with her step-grandchildren and great-grandchildren, she seems to have a special bond with her own side of the family.