The One Thing All My Lottery Dream Home Winners Have In Common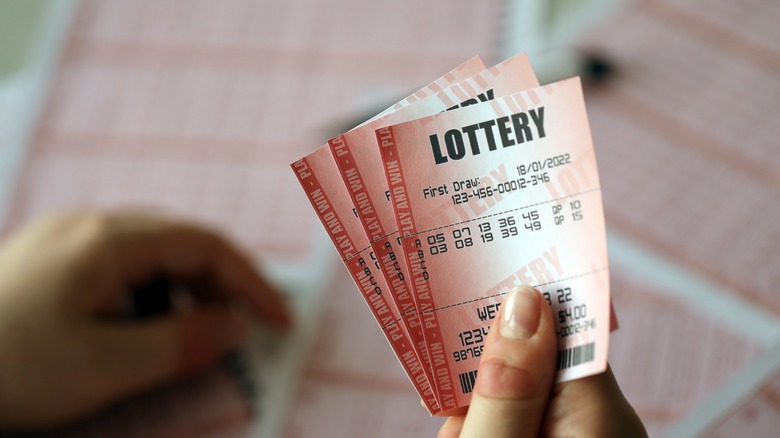 Mehaniq/Shutterstock
Winning the lottery can seem like a dream come true, and it's even better for those featured on "My Lottery Dream Home." Imagine getting to tour the house of your dreams with the one and only David Bromstad. In each episode, the TV personality and host guide new lottery winners through the process of buying their perfect new house. Bromstad even got into the action himself when HGTV aired "My Lottery Dream Home: David's Dream Home." Just like Bromstad's own journey, the lottery winners are always excited to finally have the chance to buy the home of their dreams. For viewers, the show is a glimpse into the possibilities of what could happen if you win the lottery.
For many, a lottery win signifies a major life change, often moving from small rentals to owning a property for the first time. While everyone has probably fantasized about what they would do in this situation, it seems there is only a few things that all of these winners share in common.
What My Lottery Dream Home winners have in common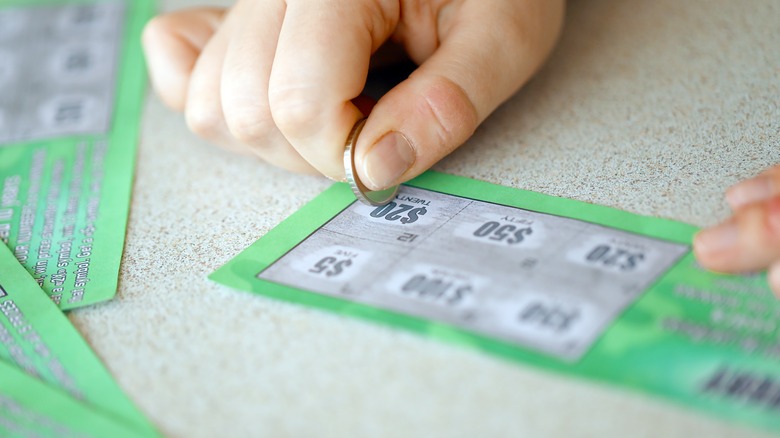 Mehaniq/Shutterstock
According to a David Bromstad interview with AOL, the winners on "My Lottery Dream Home" often don't know what they're looking for in a new home. The host explains, "When it comes down to style and location, though, it's hard to get what they like or what they want out of them. To teach them the difference between styles and design terms can also be difficult." While we all may have thought about what we would do if we won the lottery, it can be challenging once that time has come. Between paying off debts, buying dream items, and purchasing your ideal home, all that money comes with a world of responsibilities.
Even though "My Lottery Dream Home" shows us all the different possibilities available to winners, it's not all sunshine. According to data provided to TIME by the National Endowment for Financial Education, around 70% of those who suddenly receive a large sum of money will lose it in only a few years. Financial consultant Don McNay says, "It's just upheaval that they're not ready for. It's the curse of the lottery because it made their lives worse instead of improving them." So before you set out to win your millions, make sure you have a plan in place in case the numbers align.
Some lottery winner's lives don't change much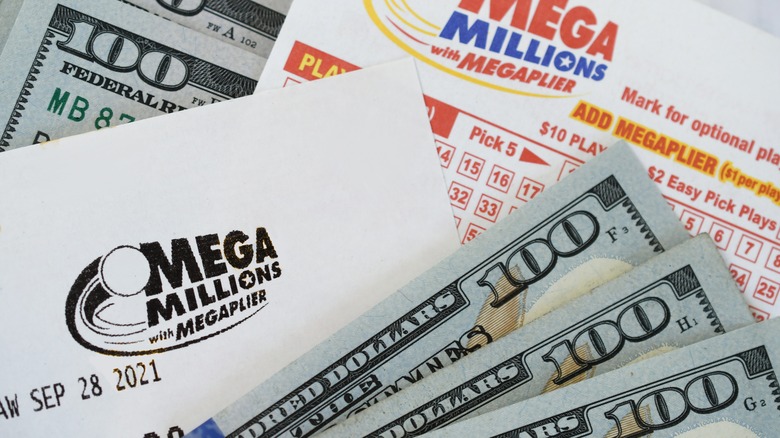 MargJohnsonVA/Shutterstock
While some may imagine that winning the lottery will mean a sudden change in personality and life, that's not always the case. In fact, for some winners, it may even make them hone in on their old habits and goals. In an interview with the New York Post, David Bromstad explains, "Some people are living paycheck to paycheck, and they're pretty smart, like, 'Wow, I'm 35 years old, and I've just won a million dollars — it's going to change my life for the moment, but I've got to be smart about it.'" Those with a solid financial background tend to be more cautious and see the opportunities money can create rather than spending all of their earnings.
For others, winning the lottery may simply be how those featured on the show fulfill their dreams, such as spending more time with their loved ones. In a separate interview with the Orlando Sentinel, Bromstad states, "Everyone wants to move near family. People finally have the means to move anywhere in the country. They move closer to their families. I think that is the best message possible."
Winning a bunch of money and having David Bromstad show you some amazing houses might be on your wishlist, but don't forget to analyze your goals, financial and personal, before you give "My Lottery Dream Home" a call.