What You Need To Do To Get On My Lottery Dream Home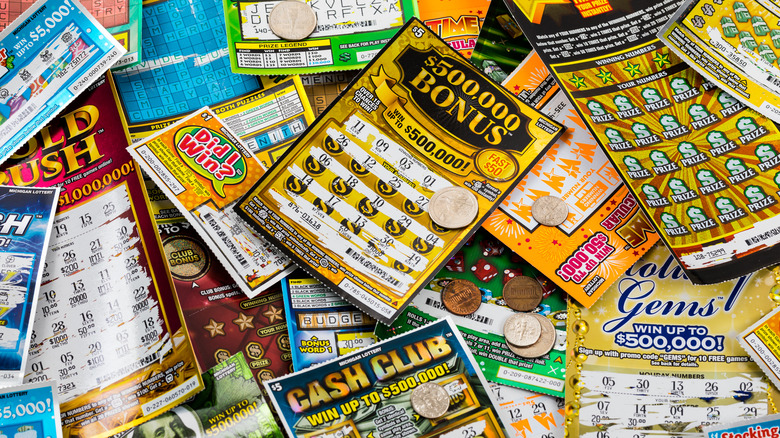 alisafarov/Shutterstock
HGTV is full of shows where we get an inside look at the homes every day people purchase, fix up, or build. "My Lottery Dream Home" takes this idea a step further to showcase regular people who won big in the lottery. And the idea is a hit. According to Discovery, in 2020 the series' latest season was watched by more than 56.5 million viewers and was one of the top five shows on HGTV GO. 
This is likely due at least in part to America's fascination with the lottery. According to Wired, it gives people a sense of hope for a better life. And whether you play the lottery or are just intrigued by those who win it, "My Lottery Dream Home" is likely to pique your interest.
On the show, we see people who won smaller amounts alongside those who have become overnight multi-millionaires. We've even seen some super strange requests from the future homeowners. But not everyone is looking to spend their whole lotto winnings — some choose to buy more modestly while others go big, both in price and home size. 
What exactly does it take to get on "My Lottery Dream Home?" We just had to find out.
It's actually quite easy to get on My Lottery Dream Home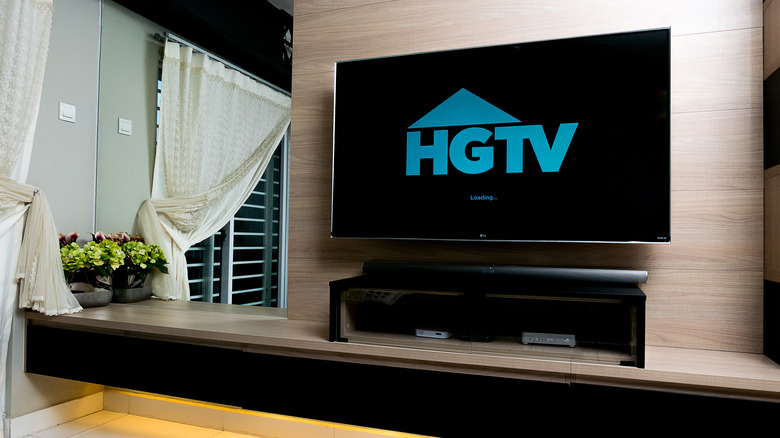 AhmadDanialZulhilmi/Shutterstock
You may often wonder how these seemingly ordinary couples get cast on HGTV. For a show like "House Hunters," it requires an extensive application process where you fill out a form that asks questions like whether or not you experienced an out-of-the-ordinary lifestyle change. It also gets into the nitty gritty of your current home and financial situation.
But for "My Lottery Dream Home," the hardest part of getting on the show is actually winning the lottery. Otherwise, per HGTV, all you need to do is send an email or give them a call to express your interest in appearing on the show — no lengthy form needed! You just need to be a lotto winner with a desire to buy a home. Plus, per TV Over Mind, since the show is filmed all over the country, you can buy in any state you wish as long as you stay in the U.S.
"My Lottery Dream Home" has not yet been renewed for a new season as of this writing, but it has not been canceled, per Tonight's TV. We hope to see some more lotto winners on our screens soon!
There have been some memorable couples featured on the show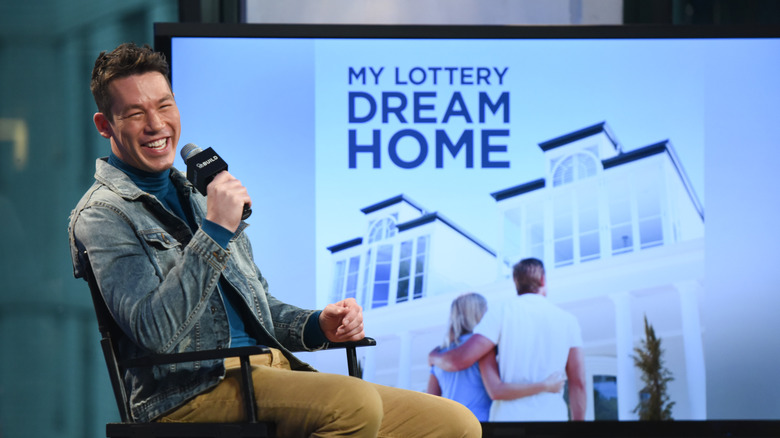 Dave Kotinsky/Getty Images
To get on "My Lottery Dream Home" you have to be one of the lucky few who have actually won a good sum of money in the lottery. While it may seem rare that a series can find enough people who not only won the lottery but also want to be on TV, the show has had a ton of success so far. Of the many people featured, some were more memorable than others.
The series came out with a bang on Season 1, Episode 1 with Rick and Lorie Knudsen, a couple looking for a home in California who had just won $180 million in the lottery, per Biography Post. And while their winnings were memorable in itself, it was their modest budget of $2.5 million that shocked fans. In the end, they did go higher and spent $5.8 million on a new home.
Another memorable pair was Minnesota couple Joe and Rhonda Meath, who won 11.5 million in the state lottery, via Ordinary Reviews. Despite their big win, they vowed to only make a change to their home, via Biography Post, and moved into a mansion on a 38-acre property where Rhonda hoped to continue working with German Shepherds.