How Brooke Burke Really Feels About The 'Hot Girl Walks' Trend - Exclusive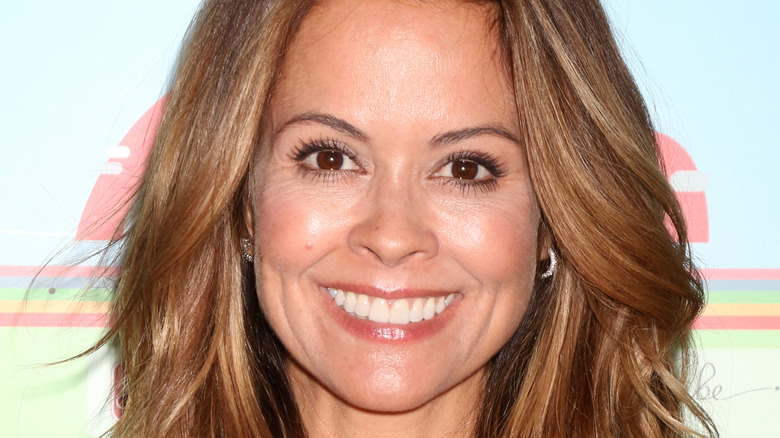 Kathy Hutchins/Shutterstock
If you're on TikTok, then you know that "hot girl walks" are all the rage right now. The trend encourages long walks throughout the day while listening to podcasts or your favorite music (aka Harry Styles' new album). While the concept has been very women-centered, it focuses on taking a break from your phone or work to prioritize your mental health. Whether it's just a walk around your neighborhood or city, you should definitely give the idea a try.
According to Better Health, walking for only 30 minutes per day increases your cardiovascular health, reduces body fat, and strengthens muscles, among many other benefits. Of course, we had to ask the ultimate fitness guru her opinion on "hot girl walks" as the trend continues to circulate on the internet.
In an exclusive interview with The List, Brooke Burke revealed her favorite forms of physical activity as well as her daily eating habits. Staying active is a vital part of Burke's routine, and she enjoys meditation and workouts to start the mornings. So how does she feel about "hot girl walks"?
Burke feels that hot girl walks form a community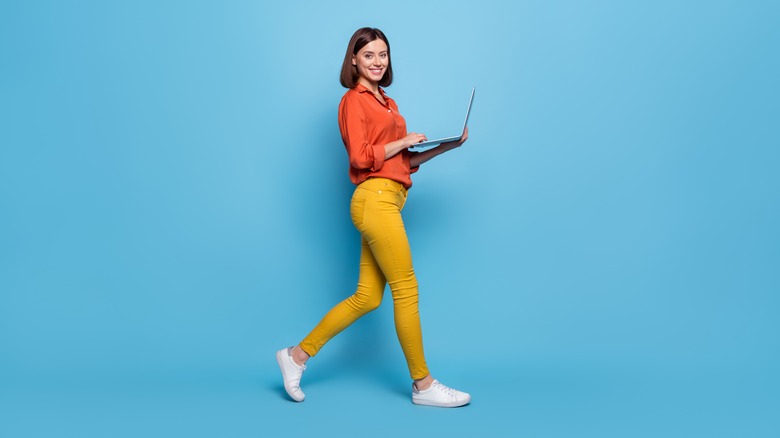 Roman Samborskyi/Shutterstock
Brooke Burke centers her workout app around health and wellness while simultaneously being a motivator for women. The "Dancing with the Stars" winner shared her opinion on "hot girl walks," noting, "There's something to be said about community and togetherness. I teach a lot of classes, and my community consists of a lot of my girlfriends. I totally think fresh air, getting out there, moving, connecting, creating some stimulating dialogue during that time makes it enjoyable."
Burke often offers group fitness classes, and she mentioned that committing to working out with friends makes you more accountable. The television personality explained, "We don't show up for ourselves often enough, but we sure show up for our friends." Burke could not be more right. It's easy to snooze that alarm in the morning when you are the only one showing up to the gym — but when you know someone is counting on you to be there right along with them, you are more likely to make that effort.
Burke shared a lot of beneficial advice on doing right by your body, which she hopes to assist with her recently launched superfood powder line. The line features high-integrity and plant-based ingredients for "energy, recovery, and focus." We don't know about you, but we need all three of those virtues before we head out for our beloved "hot girl walks."
Check out the Longevity website to learn more about Burke's new superfood powders or head to Brooke Burke's website to take ZOOM classes with Brooke herself.