Olivia Bria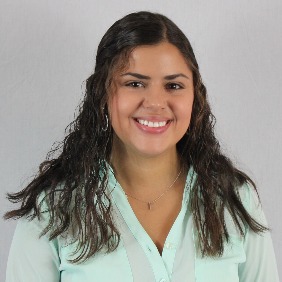 School
University Of Connecticut
Expertise
Grocery, News, Television
Olivia started writing for Spoon University in college as the President and Marketing Director of the club. She then went on to intern for the brand, where her editorial experience grew.

Olivia has created relationships in the public relations field from previous writings and completed celebrity interviews. This is great for new stories, as she is always welcoming new pitches!

Olivia recently graduated and took several communications, creative writing, and journalism courses regarding proper writing etiquette and how to capture audiences through media. One of her research papers is still used as a class example today!
Experience
Olivia has been a professional writer for one year now and is continuing to learn about the industry. Her experience with Spoon University/Her Campus Media have given her strong writing skills and opportunities that many young writers wish for. She has interviewed celebrities such as Mario Lopez and Chef Anne Burrell for upcoming projects with food brands. Olivia studied abroad Italy for a semester, where she learned about food blogging and intercultural communication. This is when her love for food and writing increased! Her experience carried into her administrative position in the Economics Department for the University of Connecticut, as Olivia was in charge of the daily newsletter.
Education
Olivia has a Bachelor of Arts degree from the University of Connecticut as of May 2021. She double majored in Communications and Political Science, which has made her well-versed and media and news.