Who Is Coolio's Ex-Wife, Josefa Salinas?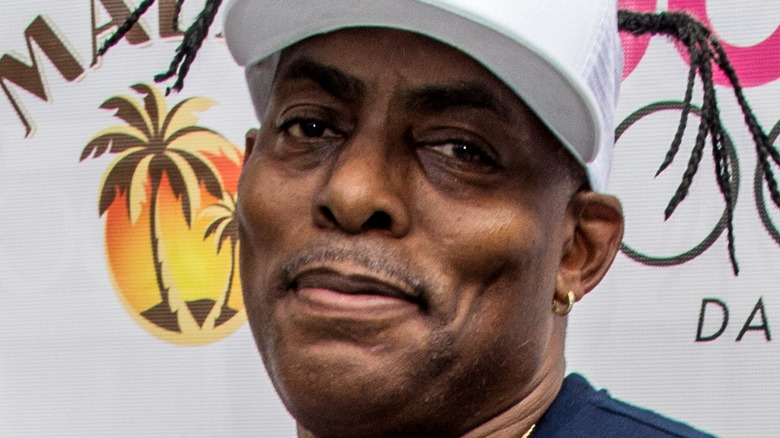 Joe Buglewicz/Getty Images
Iconic rapper Coolio died earlier this week, at the age of just 59, plunging the entertainment world into a state of shock. TMZ was first to announce the devastating news, with the '90s icon's long-time manager, Jarez, confirming a friend raised the alarm after Coolio passed out at his home. The paramedics subsequently pronounced him dead at the scene. They suggested Coolio likely suffered a cardiac arrest, though more details will be made available following a full autopsy and toxicology report.
Coolio's talent manager, Sheila Finegan, stated: "We are saddened by the loss of our dear friend and client, Coolio, who passed away Wednesday afternoon. He touched the world with the gift of his talent and will be missed profoundly. Please have Coolio's loved ones in your thoughts and prayers." There was no evidence of foul play, nor were there any drugs or associated paraphernalia uncovered at the scene. 
TMZ published photos of the rapper meeting fans just a few days before he passed, highlighting how much of a blow Coolio's death was. The Guardian notes the Grammy-winning rapper was most well-known for his chart-topping single "Gangsta's Paradise" but in recent years he'd fronted his own cooking show and even appeared on "Celebrity Big Brother." In his private life, Coolio left his kids and former wife Josefa Salinas behind.
Josefa Salinas made a name for herself on the California radio scene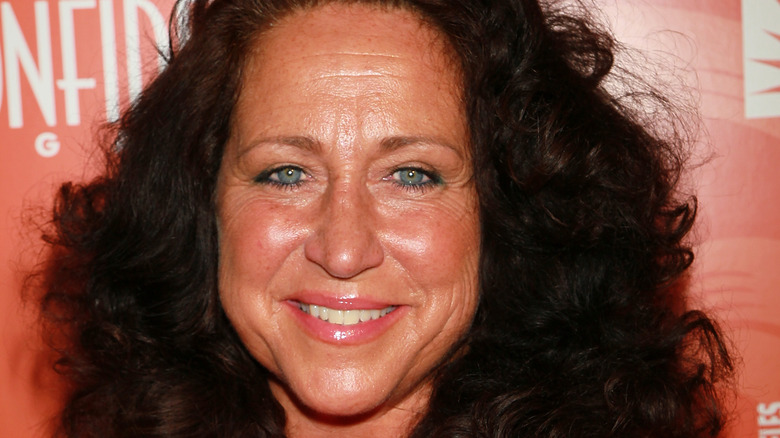 David Livingston/Getty Images
According to The Sun, Coolio was married to radio presenter and media personality Josefa Salinas for four years. They originally met back in 1987 and were together for close to ten years before tying the knot. The couple shared four children; three daughters and a son. Although Salinas was obviously nowhere near as famous as her rapper beau, she was well-known in the California music scene, with three decades of experience on local radio stations. 
Salinas was so prevalent she even garnered the nickname the "Angel of the Night" as a result of her work. Elsewhere, the dedicated civil rights activist and self-help author won the President's Volunteer Service Award. According to her bio on Old School 104.7 FM, Salinas's lifelong ambition was simply to make "the world a better place." She also served as the Los Angeles Commissioner. 
Salinas mostly posts inspirational quotes on Instagram, but the former radio DJ did share a celebratory message in honor of "Gangsta's Paradise" hitting one billion views on YouTube, so clearly she and Coolio remained on good terms. During a 1998 joint interview on "The Roseanne Show," the rapper proudly introduced his then-wife: "She is a mother. She is my manager. She is my friend, [and] she's my homegirl."
Hollywood is in mourning over the shocking loss of Coolio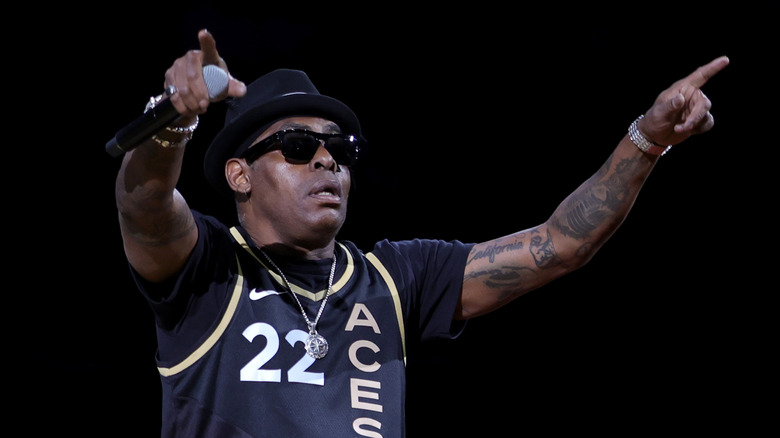 Ethan Miller/Getty Images
Coolio's legacy is undeniable, not least because a whole host of stars from all corners of the entertainment industry rushed to pay tribute to the iconic rapper, in the wake of his untimely death. Michelle Pfeiffer's tribute to Coolio will break your heart, in particular. The actor posted a throwback shot of the duo together on the set of "Gangsta's Paradise," which featured in "Dangerous Minds." Pfeiffer even gave Coolio's hit song credit for making her movie a success.
"Heartbroken to hear of the passing of the gifted artist @coolio. A life cut entirely too short," she wrote on Instagram. Pfeiffer added, "I remember him being nothing but gracious. 30 years later I still get chills when I hear the song." Elsewhere, fellow rapper MC Hammer shared a photo of Coolio on Twitter, noting alongside it, "One of the nicest dudes I've known. Good people," while Snoop Dogg posted, "Gangstas paradise. R. I. P." with a shot of him and Coolio in their finery.
Coolio's relatively young years have understandably given many famous faces pause. As John Legend admitted to Entertainment Tonight, his death was especially devastating as a result. Legend noted, "We are losing people at too young of an age. Coolio made some great songs, it was a soundtrack of our lives. He is gone too early and tragically, it's so sad."