The Bold And The Beautiful's Krista Allen Explains How Soaps Are Just Like Politics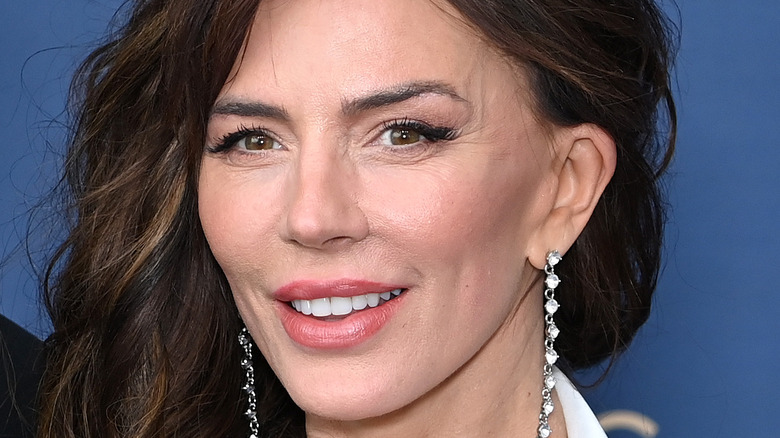 Pascal Le Segretain/Getty Images
Krista Allen joined the cast of "The Bold and the Beautiful" in December 2021 and has been a pivotal part of the show ever since. Allen filled the role of Taylor Hayes that Hunter Tylo originated in 1990. Tylo was the only leading actress to play the part of Taylor, aside from a temporary replacement in 1990. A significant portion of Taylor's storylines on "B&B" have revolved around the love triangle featuring her, Ridge Forrester (Thorsten Kaye), and Brooke Logan (Katherine Kelly Lang), per Soaps in Depth. Ridge's tendency to flip-flop between both women has not only provided a source of drama but also frequently caused a divisive reaction from viewers.
Recent events on "B&B" have seen Taylor attempt to win back her ex-husband Ridge by further driving a wedge between him and his current wife, Brooke. However, her efforts are not without pushback from Brooke, who has expressed her disdain for Taylor's actions at every turn. Ridge is torn between the two women, and external factors have interfered with his ability to make a clear and concise decision. His children, Steffy Forrester (Jacqueline MacInnes Wood) and Thomas Forrester (Matthew Atkinson), have been meddling more than ever before to separate him from Brooke and reunite their parents (via Soaps). After kissing Ridge in Monte Carlo, Taylor's been unafraid to express her desire to put her family back together, too.
However, the fan reaction is split in the battle of Taylor versus Brooke. Allen recently commented on this reaction with an interesting comparison.
Allen says it's an actor's job to spark opposing views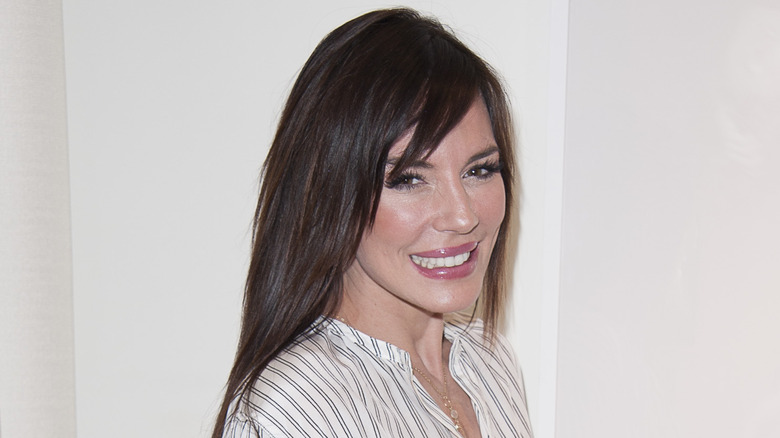 Lilly Lawrence/Getty Images
Krista Allen recently took to Twitter to comment on the similarities between the soap opera world and politics. She wrote, "Actors get paid to dress up and breathe human life into a scripted character whose job is to spark opposing views and historical perspectives that the audience will love or hate based on very personal beliefs of what is 'right or wrong.' ... Just like politics." This statement comes after the current storyline between Taylor Hayes and Brooke Logan fighting over Ridge Forrester has reached a fever pitch. Taylor doesn't believe Brooke and Ridge are "destiny" like everyone preaches. However, fan backlash toward the real-life actors led to Allen posting the above tweet. 
One fan replied to Allen, claiming "B&B" experiences this divisive reaction the most, writing, "#BoldandBeauitful I think gets the most hate. It's not the actors' fault. It's the writing making us hate a character. Or, I should say, rewriting. They really need to get a consultant that knows the history to help them." Allen quickly responded to the viewer, saying, "Sometimes, but both sides will see an event differently — ALWAYS. But when y'all attack each other or us, it's super lame. Also, many people don't actually watch the show, and they go off threads to regurgitate opinions from others — again, just like politics."
It's unclear if Taylor will ultimately end up with Ridge. However, if she does, expect a loud fan reaction.