The Bold And The Beautiful Fans Weigh In On The Great Taylor Vs. Brooke Debate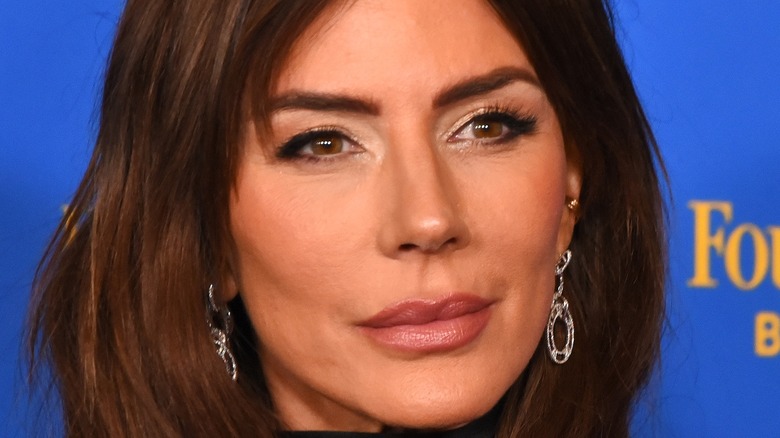 Michael Mattes/Shutterstock
The multifaceted nature of the women of "The Bold and the Beautiful" is what makes the soap opera so compelling. From the writers who create their storylines to the brilliant actresses portraying them, these characters showcase their layers time and time again. Two Los Angeles residents who are proof of that complexity are Dr. Taylor Hayes (Krista Allen) and Brooke Hogan (Katherine Kelly Lang).
Saying that Taylor and Brooke have history would be an understatement. Their relationship has been complicated for decades, starting with the boomerang-relationship both women have shared with Ridge Forrester (Thorsten Kaye), per Soap Hub. The ensuing drama between the Brooke-Taylor-Ridge love triangle on "The Bold and the Beautiful" is legendary. To understand them, you have to look back at how each pairing started.
Brooke and Ridge's relationship timeline dates back to 1987, where Brooke met and fell for an already engaged Ridge Forrester (then played by Ronn Moss) while catering a party, according to Soaps.com. Once Bridge (the sweet nickname fans gave the supercouple) was formed, a series of events separated and then brought them back together, including a miscarriage, multiple love triangles, and a battle over a miracle formula, per Daytime Confidential.
Taylor and Ridge's relationship timeline had a more heartbreaking start. Tragedy bound them together, as Taylor was Ridge's first wife Caroline's doctor and became a confidante for him after she died from cancer complications, reports Soap Central. The rivalry between Taylor and Brooke has only gotten more complicated.
Fans are tired of the back and forth between Taylor, Brooke, and Ridge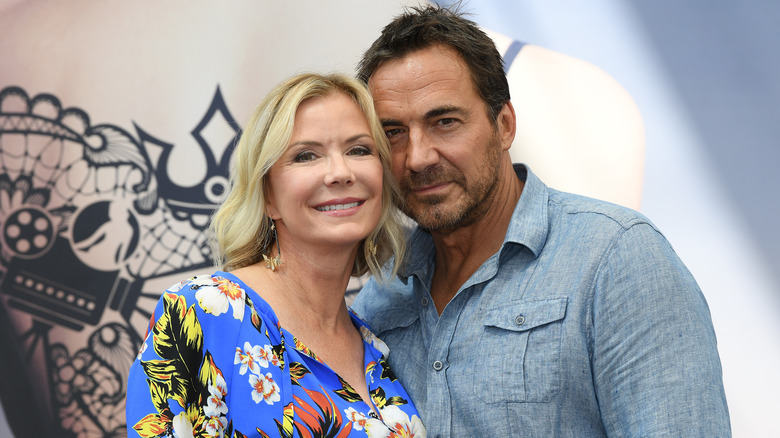 Pascal Le Segretain/Getty Images
Ridge and Taylor shared a big moment in Monte Carlo that will only fuel the flames between the leading women of "The Bold and the Beautiful." After Steffy and Finn's swoon-worthy reunion, Taylor and Ridge — lovingly nicknamed Tridge — got "swept" up in old feelings and the romance of the city. They passionately kissed while Brooke waited at home for news and cheered their family on, per Soaps.com. Though this scene reminded viewers of Tridge's chemistry, the general consensus is that fans are frustrated that Ridge constantly yo-yos between Brooke and Taylor, considering he is still married to Brooke.
In one tweet, a viewer accused "B&B" of using Tridge as fodder for other characters' storylines, writing, "Is B&B's amnesia about how epic this love story was coming to an end? Will y'all finally give Taylor & #Tridge fans something other than crumbs & use them for more than angst for other characters/ships? Is Ridge gonna find some consonants to go with those vowels to make words?"
Another fan tweeted about Ridge's hypocrisy for getting upset at a spur-of-the-moment photo with Brooke, her ex Deacon Sharpe (Sean Kanan) and their daughter Hope, writing, "Ridge is trash. Taylor can have him... If she can actually keep him... He chose Brooke. Then got upset over an innocent picture, kissed Taylor.. .yet Ridge was literally alone with Taylor for hours upon hours & Brooke isn't supposed to be upset by that? Fix it. Biased."