Is The Young And The Restless Mishael Morgan Really Leaving The Soap Again?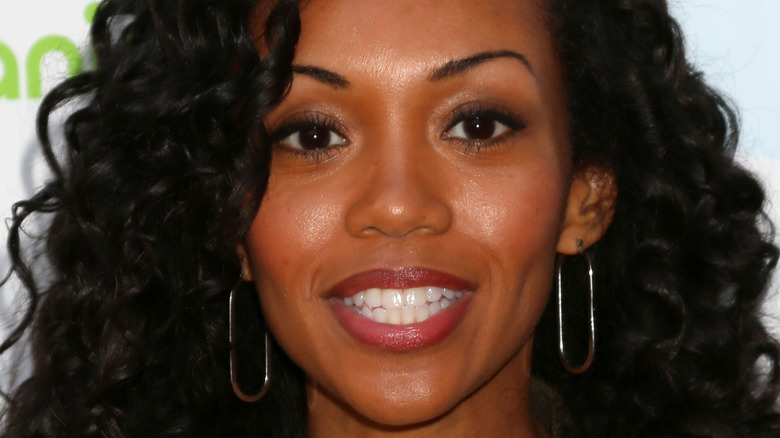 Kathy Hutchins/Shutterstock
Mishael Morgan has been a staple of "The Young and the Restless" since first debuting in 2013 as Hilary Curtis. Morgan played Hilary until the character was unceremoniously killed off in 2018 after finally marrying the love of her life, Devon Hamilton (Bryton James). However, fans of Morgan had a second opportunity to rejoice when she rejoined the cast in the mysterious new role of Amanda Sinclair in 2019. It was eventually revealed that Hilary and Amanda were identical twin sisters. Not only did she have the same face as Hilary, but she also found love with the same man, Devon (via Soaps In Depth). However, Amanda's presence on the show has dwindled in recent years.
At first, Amanda's character was embroiled in a blockbuster storyline involving her biological family. The murder mystery led to the surprising reveal that Hilary and Amanda's grandfather was the person responsible for their father's death. After this storyline came to an abrupt conclusion, Amanda started appearing less and less in Genoa City. She acted as a sounding board for boyfriend Devon and best friend Phyllis Summers (Michelle Stafford), but that's about it. Eventually, viewers noticed Morgan's name disappeared from the show's opening credits, and questions about her status on "The Young and the Restless" emerged (via Soap Hub). Was Amanda still a prominent player on "Y&R," or was Morgan removed from the series?
Thankfully, after months of questions without answers, Morgan has finally spoken out, giving her fans some long overdue answers.
Morgan confirmed on Instagram that she's leaving the show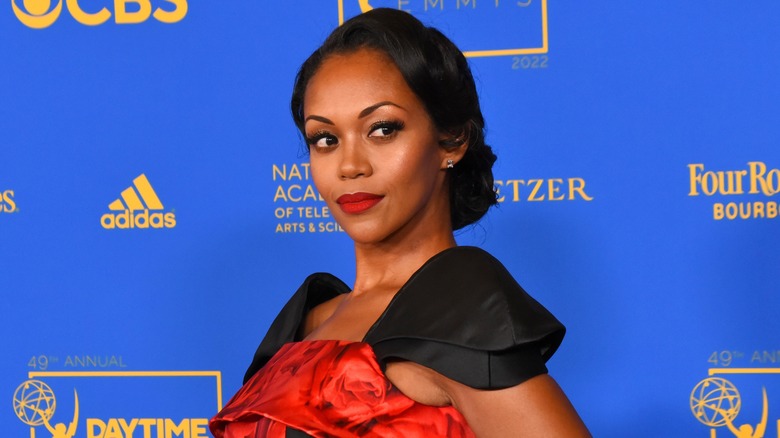 Michael Mattes/Shutterstock
With much speculation surrounding her status on "The Young and the Restless," Mishael Morgan has finally spoken out. In an Instagram video, Morgan confirmed the rumors that she was exiting her role as Amanda Sinclair. She said, "I just wrapped for my last scenes back at 'Y&R,' and I just wanted to let the cat out of the bag a little bit. A lot of people have noticed that my name is not on the main credits anymore, and I wanted everybody to know that it was my decision. I decided back in December that I wanted to take a bit of a step back from the show. I just feel like at this point in my life and at this point in my career, I wanted to mix things up a little bit, but 'Y&R' will always be home."
Even though Morgan is leaving the role full-time, this isn't the end for her character Amanda. Morgan later confirmed in the video that she will still make appearances on "Y&R" in a recurring capacity. She had nothing but positive remarks about the cast, crew, and fans and iterated how grateful she is to have a "landing place." This news comes after Morgan recently responded to a fan on Twitter, saying, "I'll be back soon." That statement made it appear that Morgan wasn't really leaving "The Young and the Restless," but this announcement proves otherwise.