This Is When You'll Finally See Emma Samms Bring Holly Back To Life On General Hospital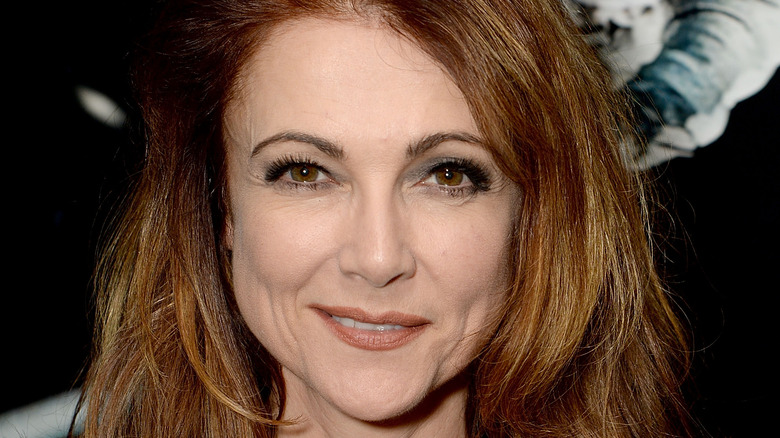 Dave J Hogan/Getty Images
"General Hospital" fans fell in love with Emma Samms when she joined the soap as Holly Sutton in 1982. Holly came to Port Charles and got involved with Luke Spencer (Anthony Geary) before moving on with Robert Scorpio (Tristan Rogers), who married her so she wouldn't be deported. When Robert and Anna Devane (Finola Hughes) were supposedly killed by the WSB, Holly got together with Mac Scorpio (John J. York) — Robert's brother — to help raise Robert and Anna's daughter Robin Scorpio (Kimberly McCullough), per Soaps in Depth.
"GH" has changed over the years, and while Holly has left town periodically, she still pops up from time to time. She has even been presumed dead on occasion. Luckily, the character is very much alive. Now she — and her portrayer — are getting set to make another return to Port Charles. "I can't believe that it's been 40 years since I first appeared on 'General Hospital' and that, once again, I get to play the wonderful character of Holly Sutton," Samms told Deadline. "No one is more interested in what's happened to her since we saw her two years ago, being held captive by a mysterious villain, than me!"
So when can fans expect to see Holly back on their screens?
Emma Samms's first air date is October 19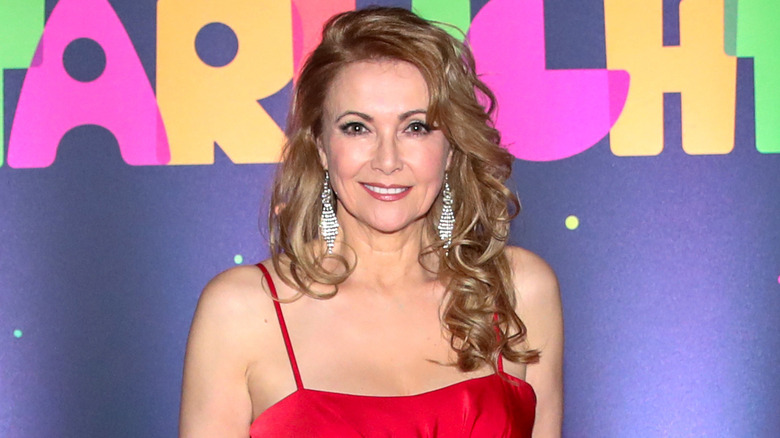 Luke Walker/Getty Images
Soap Opera Digest reported that — barring any preemptions by the network — Emma Samms will make her return as Holly Sutton on "General Hospital" on October 19. Holly was last seen on television screens on September 18, 2020, when Robert Scorpio (Tristan Rogers) and Olivia Quartermaine (Lisa LoCicero) traveled to Monte Carlo to rescue her. While there, they were told Holly had died, and even Holly and Luke Spencer's son Ethan (Nathan Parsons) believed his mother was gone. But viewers soon learned that Holly was alive, locked in a cell somewhere, per Soap Opera Spy.
Now fans will finally find out Holly's fate when she returns to "GH." "I am thrilled the wonderful Emma Samms will be returning to the canvas in October, so we can continue telling Holly's story and the fans can finally see what happened after we learned she was alive and being held hostage," executive producer Frank Valentini told Deadline.
Emma Samms's return was delayed by her battle with COVID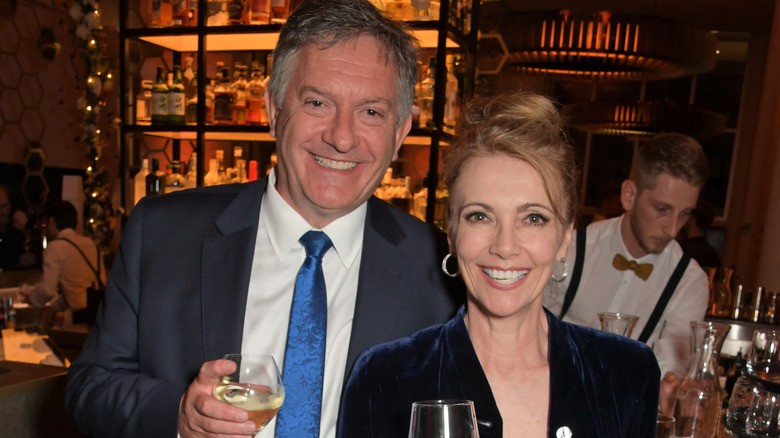 David M. Benett/Getty Images
"General Hospital" viewers are thrilled that Emma Samms will be reprising her role as Holly Sutton on the soap in October. The return has been a long time coming, with Samms originally set to come back last year. However, the actor contracted COVID-19, which turned into a long-term health battle. "Everybody said, '10 days and it will be over and you'll come out the other side,'" she told People. "But some days I can barely get out of bed and it is the most incredibly frustrating thing."
Her fatigue was so severe that Samms couldn't workout or even garden. She also kept an overnight bag at the ready in case she needed to go to the hospital. Luckily, she is doing much better now and ready to get back to work. 
And 2021 did bring some happy news, too. Samms announced on Instagram that she married former BBC presenter Simon McCoy in October 2021. "For somebody who has said for years, actually decades, 'I'm never gonna get married again, I'm never gonna live with anyone again,' that just speaks to how lovely he is," Samms said on an episode of the Soap Opera Digest podcast. "He's incredibly kind. My children really genuinely love him."