Self-Help Podcasts You Should Make Time For Right Now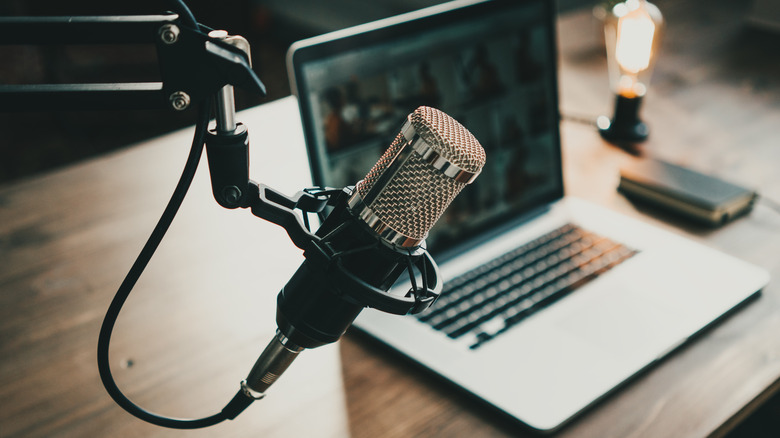 Alex from the Rock/Shutterstock
Finding time for yourself can be challenging. We naturally are trying to balance so many things at one time that it can seem like we never have time to just be with ourselves. From burning out to simply feeling empty, this can take a toll on our emotional and physical health — that's why taking the time to just be with yourself is so important. Adding a podcast to this time is a bonus, as it can help guide you in your time and give you different points to reflect on. With so many options in podcasts, there's always a new episode you haven't listened to. According to Derm and Sage, as of June 2022, there are 2.4 million podcasts and 424 million podcast listeners worldwide.
Whether you are just on a long drive or out on a morning walk, listening to self-help podcasts can be beneficial, especially if you are hitting a rut. While self-help podcasts may not be as entertaining or have you on the edge of your seat as true crime podcasts, they serve a bigger purpose. This genre of podcasts get you thinking and sometimes can call you out on your habits.
No matter why you listen to self-help podcasts, they can be your first step to gaining confidence, self-love, productivity, and so much more.
Podcasts for when you need to heal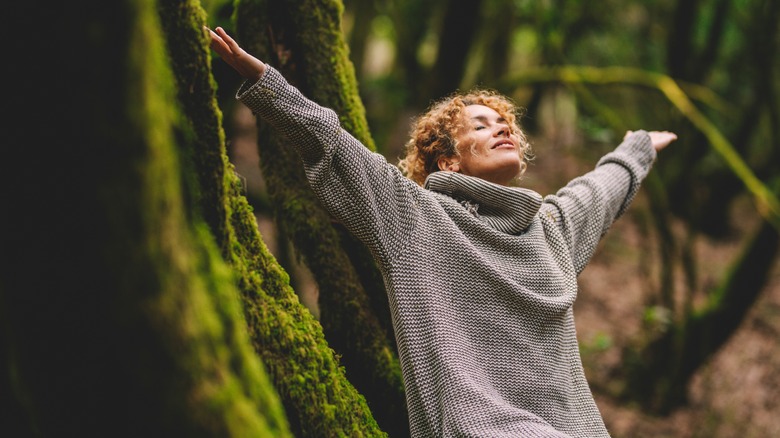 simona pilolla 2/Shutterstock
Part of the reason to listen to self-help podcasts is to learn how to challenge yourself to move forward.
In Brené Brown's "Unlocking Us" podcast, the renowned researcher shares her wealth of knowledge on how we can open up to ourselves to become a better version. Talking about courage, inner strength, fears, and vulnerability, Brown covers it all. However, this isn't your typical data-driven podcast. Brown delivers essential life lessons you can take by sharing life experiences we can all relate to.
"Happier with Gretchen Rubin" is another podcast that can help you unlock a positive and happier you. By taking you through different scenarios and topics, Gretchen Rubin takes you through different ways to unlock joy. As easy as happiness may sound, it can be difficult when you're in a rough spot. However, this isn't just to listen to and forget. Rubin gives you bite-sized ways to help yourself and get where you want to be. At the end of the day, happiness is subjective and we can all use more of it.
"Oprah Winfrey's Super Soul" is the perfect remedy for anyone ready to become who they want to be. Oprah Winfrey has a record of being the proper person to motivate and inspire people to continue moving forward, and in this podcast, she goes deep into helping you do just that. If you are ready to go deep into your fears and insecurities, then go to Oprah. 
Podcasts to get you motivated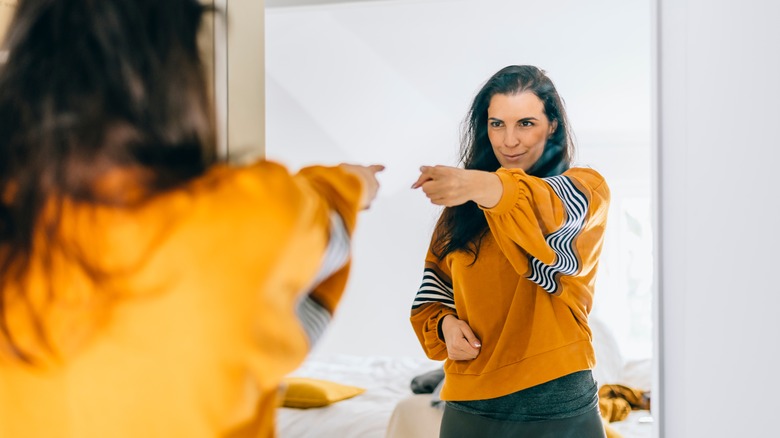 Hitdelight/Shutterstock
Getting inspired is only part of your self-help journey. The other half involves taking action.
If you've ever wondered why you simply can't get things done throughout the day, it might be your routine. In Madeleine Dore's "Routines & Ruts," Dore takes you through different routines that could be beneficial. Diving into the routines of others may not seem like an interesting topic, but Dore does a wonderful job of explaining it all to you in a way that leaves you wanting more.
There's nothing more motivating than listening to how others did it first. The Women's Network's "Redefining Ambition" gives you the inspiration you need to succeed. The guests on this podcast are anything but ordinary and their journeys are the same. However, if you are expecting to simply copy and paste the path of these guests, you are doing it wrong. Each guest has their own journey that is unique to them — the purpose of this podcast is to show you that anything is possible with a little bit of grit. This podcast is perfect for anyone who is looking for motivation to start a less-than-conventional path.