These Are The Best Hidden Beaches In Spain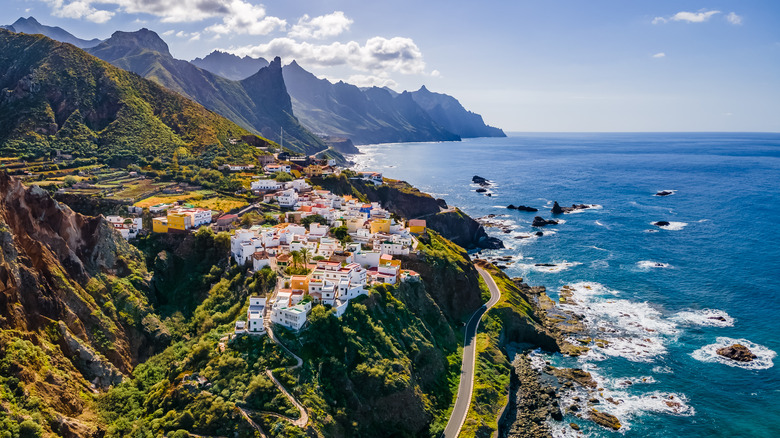 Balate Dorin/Shutterstock
If you've ever wanted to experience European charm mixed with the heat and warmth of a sunny climate, Spain is probably at the top of your travel list. From the cobblestone streets to the year-round comfortable climate, Spain has it all. The beauty and charm of this European country have attracted visitors to the point that tourism has soared over the last couple of years.
According to Reuters, tourism in Spain has grown exponentially to the point that the first six months of 2022 brought in a pre-pandemic amount of visitors to the country. Reports state that in these first six months of 2022, Spain saw 7.5 million visitors who spent around 9 billion euros. With this shockingly strong tourism, it can start to feel a little packed in the country. Instead of visiting some of the most known tourist spots, it might be best to pack up to some of the quieter beach spots in Spain. While less known in comparison to other spots in the country, there's no denying these hidden beaches in Spain still deliver some of that European charm and vacation feel you seek.
Hidden beaches in Spain you need to visit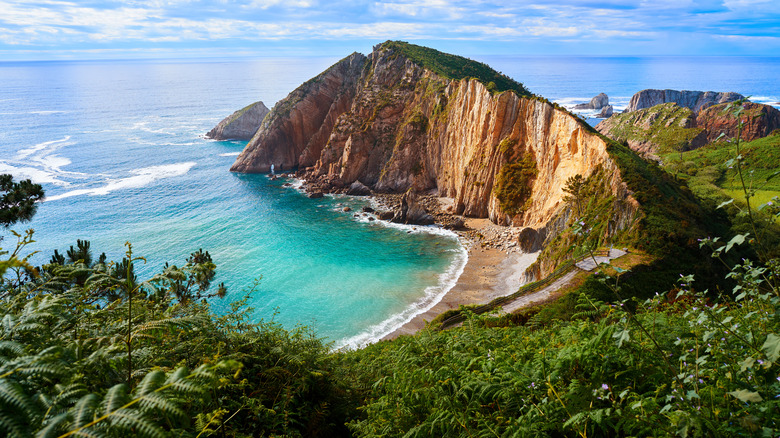 lunamarina/Shutterstock
One of the alluring aspects of Spain is the many regions that make up the country. Each with its own customs and traditions, visiting these different regions is the best way to experience Spain as a whole.
There's no better-hidden beach in Spain than Playa del Silencio in the Asturias region. Translating to Silent Beach, this beach is the epitome of relaxation and quiet. While getting here might be less than relaxing, the surrounding cliffs act as the perfect buffer between you and the outside world. Far from the neighboring town, this beach is exactly the place to be if you want sun, water, and quiet.
Another great choice if you want to avoid crowds is Playa de Rodas in Islas Cíes. Around 40 minutes away from the towns of Vigo and Baiona, this beach has everything you could want on a vacation. From warm, clear blue waters to white sand beaches, Playa de Rodas is a dream escape. Only reachable by boat or ferry, the crowds have yet to discover this gem that is a distance away from the city. However, the ferry tickets range around 20 euros, meaning it's a day trip waiting to happen.
What you need to know before visiting Spain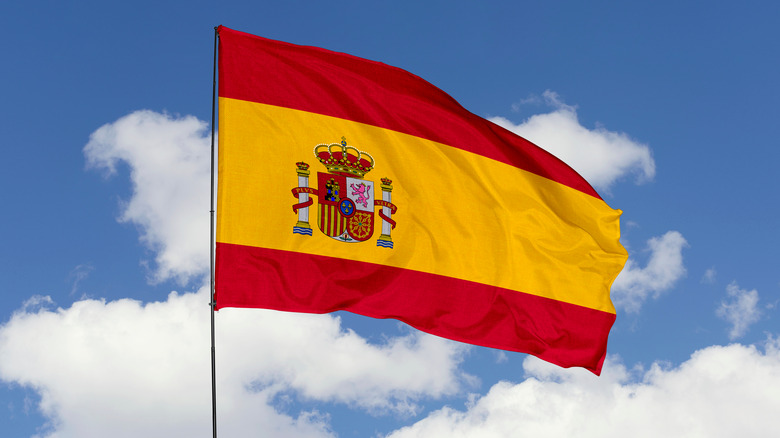 Tatohra/Shutterstock
Before you pack up your beach essentials, the books you've been meaning to take on vacation with you, and your many bags of luggage, there are a few things to be aware of before visiting Spain.
Like any place you visit, cultures will have their own tradition you need to be respectful of before you visit. According to The Culture Trip, while siestas are optional, many shops are closed from 2 p.m. to 4 p.m., so be prepared to get any essentials you may need during this two-hour window. According to Pangeanic, in a country with so many unique regions, you will find that you may hear more than just Spanish. Catalan is another popular language in the Catalonia region — different dialects of Catalan can also be heard throughout different regions. Another language you may hear if you visit the Basque Country is Basque. While Spanish is the popular language in the country, don't be surprised if you find a few people speak to you in their regional tongue.
No matter where you go in Spain, it's certain that you will find yourself loving the culture, food, and beaches of this country.