What Is Khloé Kardashian's Zodiac Sign?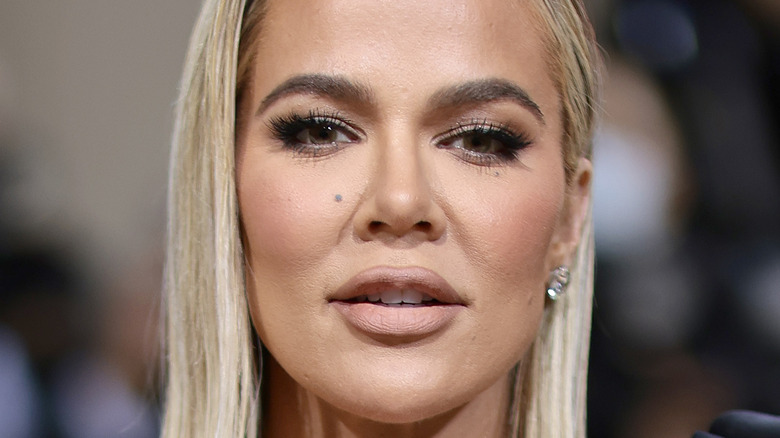 Dimitrios Kambouris/Getty Images
Khloé Kardashian is the youngest of the Kardashian sisters, but she's just as famous as her older sisters Kourtney and Kim Kardashian. In fact, Khloé has won over fans who have watched her on the family's reality TV shows like "Keeping Up With The Kardashians" and "The Kardashians." Khloé comes from a prominent family as her father, Robert Kardashian Sr., made a name for himself when he became part of O.J. Simpson's defense team during the former NFL star's infamous murder trial (via Biography). After finding fame on reality television, Khloé gained attention for her relationship with NBA player Lamar Odom.
Khloé and Lamar got married and even got their own spin-off series. The couple later divorced amid rumors of the athlete's infidelity and substance abuse. Khloé later moved on to another NBA player, Tristan Thompson. The couple began dating and eventually welcomed a daughter together, True Thompson. The pair had a rocky relationship which was also plagued with cheating scandals. They split for good just months before welcoming a son together in July 2022, per People.
In addition to her reality TV fame and her high-profile relationships, Khloé has also created her own clothing brand called Good American, where she strives to make clothing and jeans that fit women of all shapes and sizes. "From the very beginning, we've embraced body positivity and worked hard to be a brand that empowers women. We do this by promising inclusivity in our designs," the Good American website reveals.
Given her prominent place in pop culture, it's no wonder that fans have questions about Khloé's zodiac placement. 
Khloé Kardashian's sun sign is Cancer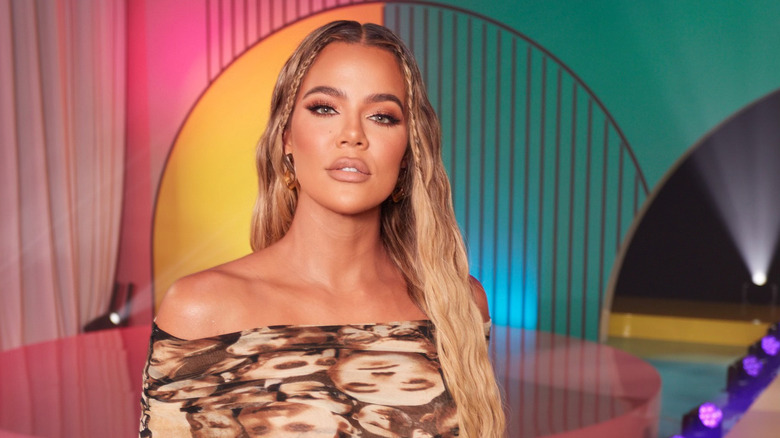 Shein X 100k Challenge 2021/Getty Images
Khloé Kardashian was born on June 27, 1984 (via Astro Charts). This makes her zodiac sun sign Cancer. Women born under the water sign have reputations for being very caring and kind, per Thought Catalog. They are said to be very loyal to those that they love the most and are willing to help anyone in need — which may be Khloé's secret to a happy life. The sign is ruled by their fourth house of home and family, which is likely why they are known as a bit of a people pleaser and can often spend time doing things for their friends and family members while neglecting their own needs (via Elite Daily). Female Cancers can also have issues with self-esteem and not realizing their own worth. Cancers are known for being very emotional and moody as well, which is one reason they're represented by a crab.
StyleCaster notes that Khloé's zodiac sign also makes her adamant about proving people wrong. She's one tough Cancer, who has proven to be very resilient in the face of online backlash, embarrassment, and bullying. She's also one to not give up easily, which may be why she keeps people in her life even after they've done her wrong.
Of course, Khloé is so much more than her sun sign. The reality star also has plenty of Gemini and Aquarius energy in her birth chart.
Khloé is a Gemini moon and Aquarius rising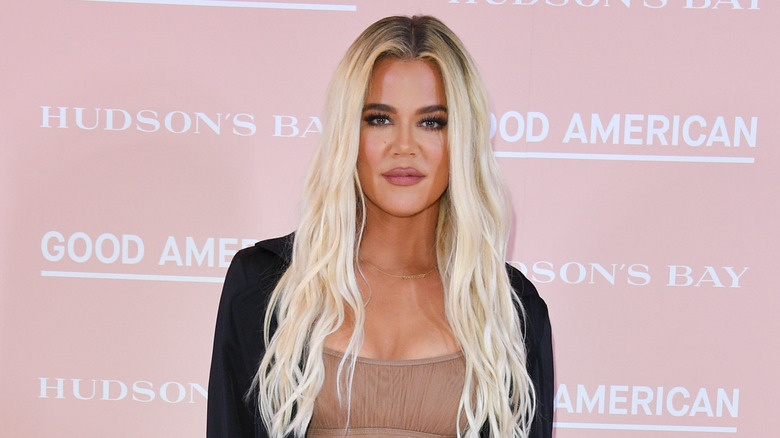 George Pimentel/Getty Images
According to The U.S. Sun, Khloé Kardashian's moon sign is Gemini. "The moon sign in your birth chart plays a huge role in a person's mothering style," famed astrologers the AstroTwins tell the outlet. "The moon, which changes zodiac signs every two and a half days, determines how nurturing and maternal you'll be." The twins reveal that Khloé's moon sign makes her the ultimate mother to her two children, as she's very nurturing and understanding and can be the best of friends with her mother, Kris Jenner, as well as her own kids. However, her birth chart also hints that Khloé is very strict when it comes to her children's routines and schedules. "Khloé's moon sits in her domestic and maternal fourth house, making her even more of a natural mom," the AstroTwins added.
Meanwhile, Khloé's rising sign is Aquarius. A rising sign represents how the world sees you, per Allure. People with Aquarius rising signs are said to be very intelligent and caring. They are also known to be true to their genuine selves and not ashamed to do so. According to Star Sign Style, Khloé's rising sign hints that she's quirky and progressive, but may feel out of place in the spotlight.
It appears that Khloé Kardashian's birth chart paints an accurate portrait of her traits, and reveals that she was destined for both professional success and motherhood.