This Is Why Khloé Kardashian And Lamar Odom Really Divorced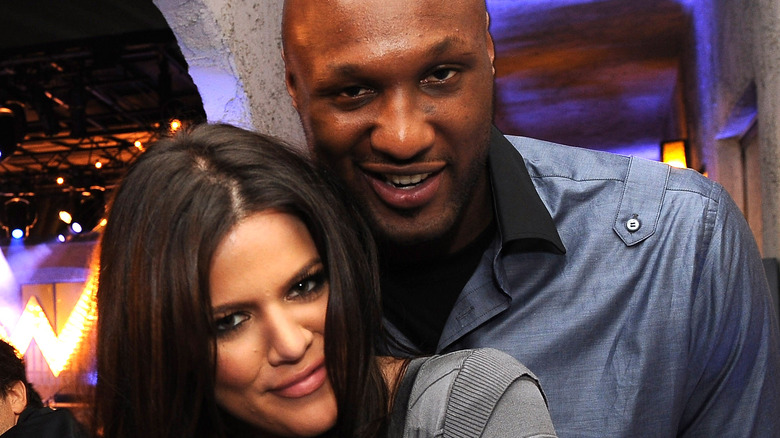 Michael Buckner/Getty Images
Khloé Kardashian and Lamar Odom had one of the most documented relationships of all time. The reality star and the former NBA player met at a birthday party for Kardashian's step brother Brody Jenner in August 2009, and they immediately hit it off. "I didn't even know who she was when I met her," Odom told Wendy Williams (via People). "I went up and spoke to her, introduced myself. I fell in love. She's a beautiful person, inside and out."
The couple had a whirlwind romance and got engaged just days later. They tied the knot just one month after their first meeting in front of "Keeping Up with the Kardashians" cameras and a star-studded crowd. "They're very, very happy," Kim Kardashian told People at the time. "They're literally inseparable. Khloé thinks he's amazing, and he makes her laugh and smile constantly." The happy couple went on to share much of their lives with the cameras, and even starred in their very own spin-off series titled "Khloé and Lamar." However, a few years after they walked down the aisle, rumors began to circulate that the fan-favorite couple may be having some marital problems.
Allegations of cheating and substance abuse destroyed Khloé and Lamar's marriage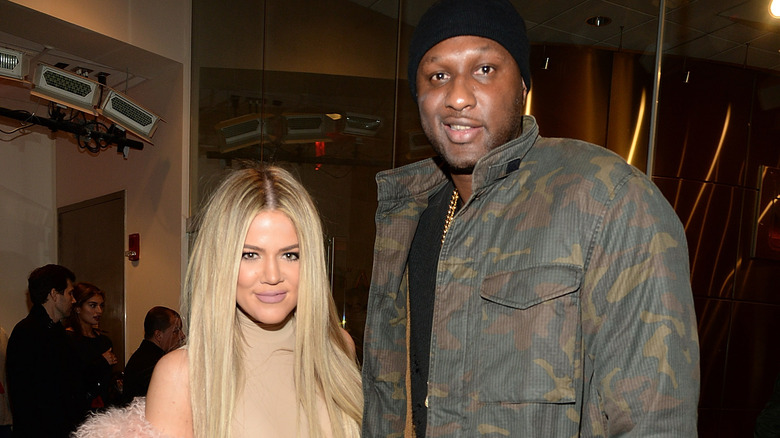 Kevin Mazur/Getty Images
According to E! News, Khloé Kardashian ultimately decided to end her marriage to Lamar Odom in 2013. By that time, the couple had been making headlines for being on shaky ground. In addition, the former NBA star was reportedly suffering from substance abuse issues, and Kardashian was pushing him to get help. However, after he was arrested for driving under the influence and checking out of rehab just one day after entering treatment, Kardashian reportedly knew it was time to pull the plug on the marriage. "She wants a fresh start. It wasn't any easy decision, but at the end of the day she's not going to stay with someone who refuses to get help," a source told the outlet at the time. In addition to Odom's substance abuse problems, the ex-LA Laker also allegedly cheated on his wife throughout their relationship.
In 2016, Kardashian spoke out about the infidelity during an interview with Howard Stern (via People). "Love is blind. Lamar was so great at making me feel like I was the only one and I'm this princess. I never speculated cheating ... so I didn't know about cheating ... until before the DUI [in 2013]," she told Stern. "It is humiliating on any level, but I found out he was cheating on me the majority of our marriage. I just didn't know."