What Joanna And Chip Gaines Have To Say About Their Favorite Fixer Upper Homes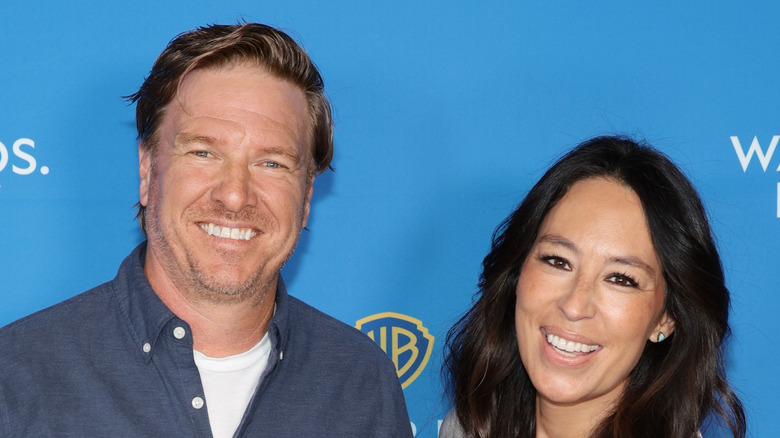 Dimitrios Kambouris/Getty Images
Chip and Joanna Gaines have renovated hundreds of homes over the years, both on their own and on the hit show, "Fixer Upper," which now airs on Magnolia Network. Over the years, the duo has done everything from start-from-scratch new builds to extensive renovations for clients.
With this large sample size, you may think it would be difficult for the pair to narrow down their picks for favorite flips of all time. According to Showbiz CheatSheet, however, there are a few houses that have stuck with Chip and Joanna through the years.
The pair has a love of historical homes and motifs that reference years that have gone by. "We've always been drawn to historical homes," said Chip during "Fixer Upper: How We Got Here." At this point, watching Joanna add shiplap to every home was therapeutic, and seeing Chip get positively giddy on demo day was a positively joyful experience.
The most challenging designs have been the most rewarding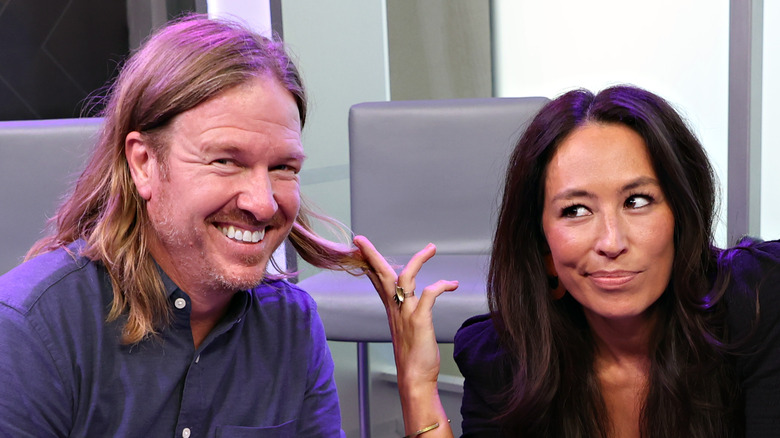 Cindy Ord/Getty Images
Chip and Joanna Gaines have helped dozens of families find and renovate their dream homes. Over the years, they have entertained many design requests from clients. This has led to every home becoming a reflection of the homeowner, making every house different from the one that came before it. Variety is the spice of life, and according to House Beautiful, the couple's favorite flips run the gamut as far as design aesthetic is concerned.
One of the houses that the couple has ranked among their favorites is Season 2, Episode 9's mid-century modern home. According to HGTV, the home's sleek geometry was a challenge for Joanna's famously traditional and modern design aesthetic. However, the designer leaned into the home's roots and gave the homeowners the updated classic home they were hoping for.
Another iconic transformation was the La Pequeña Colina home from Season 5. The Gaines renovated this home for the Aguliar family, who had just moved from Puerto Rico to Waco, Texas. The family was looking for a home with Mediterranean vibes and all the functionality that a family of four needs.
Their most favorite flips are close to home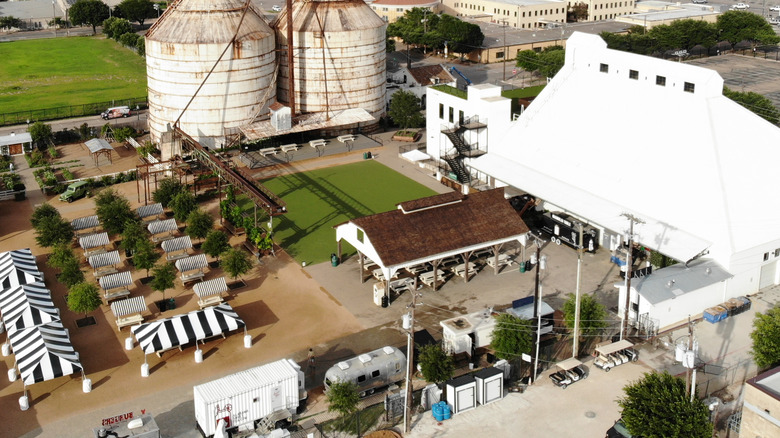 Tallmaple/Shutterstock
Chip and Joanna Gaines' all-time favorite renovations have been those closest to them. In Season 5, the Gaines got to renovate a home for Joanna's younger sister, Mary Kay. In addition to this being one of their favorite renovation projects, according to Popsugar, it's also their favorite reveal. In an interview with People, the designer said that her sister's project was the professional project that she was "most excited about."
While it may have been a thrill to design a home for her sister and family, Chip and Joanna Gaines actually cited their own 1,700-square-foot farmhouse as their favorite fixer-upper of all. The property was in complete disrepair when they began to renovate it, according to Country Living, but the property did not stay that way for long. The couple soon transformed their 1895 farmhouse into a cozy and functional home for them and their children to enjoy for years to come.