General Hospital Spoilers Tease News About The Hook That Can Change The Whole Show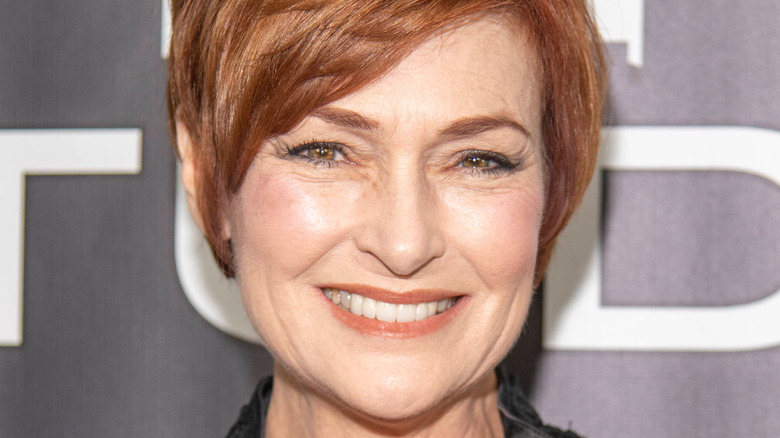 Eugene Powers/Shutterstock
"General Hospital" has featured a heart-pounding storyline lately, which has seen significant characters being attacked by a mysterious killer. "The Hook," as the figure is called, has attacked three people, claiming the life of one of them. The first attack occurred at the Quartermaine charity picnic, where Ava Jermone (Maura West) was brutally stabbed from behind with a hook from the boathouse. However, the second attack upped the ante and made "The Hook" a petrifying force. In the alley outside of Charlie's Pub, the attacker went from an "attacker" to a killer, claiming Brando Corbin's (Johnny Wactor) life (via Soaps). 
After weeks of authorities — and Port Charles residents — on the hunt for the assailant, the latest victim of the heinous attacks was prominent Port Charles attorney Diane Miller (Carolyn Hennesy). As a survivor of the ambush, Diane can identify the attacker (per Soap Hub). Unlike Brando, Diane didn't die as a result of the stabbing, which is something the mystery individual didn't account for. The idea of Diane potentially revealing who put her in the hospital opens up a majorly important question; who is the mysterious figure wielding a hook and terrorizing the characters of "General Hospital?"
The ideas of who "The Hook" is are endless, but there's one theory, in particular, generating the most chatter. The working theory involves a female villain who is currently presumed dead by everyone on "General Hospital."
Speculation is running rampant that Esme is The Hook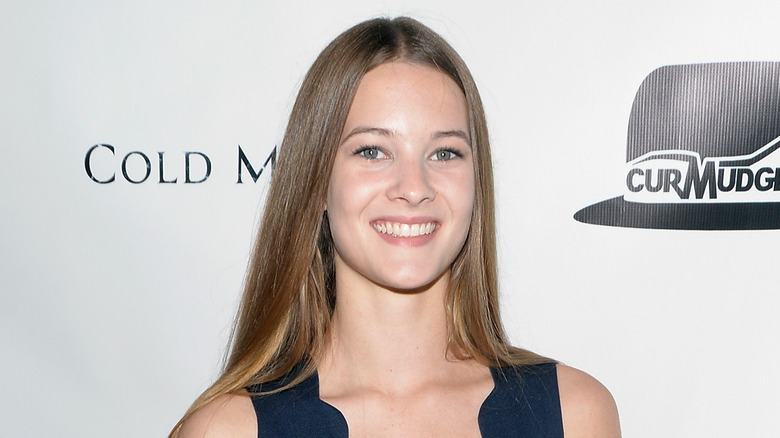 Michael Tullberg/Getty Images
The official Twitter account for "General Hospital" posted a spoiler video for this week, and viewers might be getting closer to uncovering the identity of "The Hook. In the clip, Detective Dante Falconeri can be heard saying that Diane could be the key to exposing the killer. However, that's entirely contingent on if she saw them and if she wakes up. There have been many seemingly red herrings thus far in the search to discover the murderer. Dex Heller (Evan Hofer) and Rory Cabrera (Michael Kruse) have been considered possible suspects, with Dex being spotted at the scene of every attack. For now, the police can't help but believe he's behind the hookings. 
Per Soaps, viewers might get their answers sooner rather than later because Diane will reportedly wake up on this week's episodes and begin speaking to the police. According to Carolyn Hennesy "It's a surprise to everyone when [Diane] is adamant that it was a woman!" The revelation of "The Hook" being a woman removes Dex and Rory as suspects and narrows the options substantially. With the news that Avery Pohl is returning as Esme Prince and is back for revenge, her name undoubtedly jumps to the top of the list (via Michael Fairman TV). The pieces fit perfectly together because Ava Jermone was the first victim, and Esme was last seen fighting with her.