All The Times Jack Deveraux 'Died' On Days Of Our Lives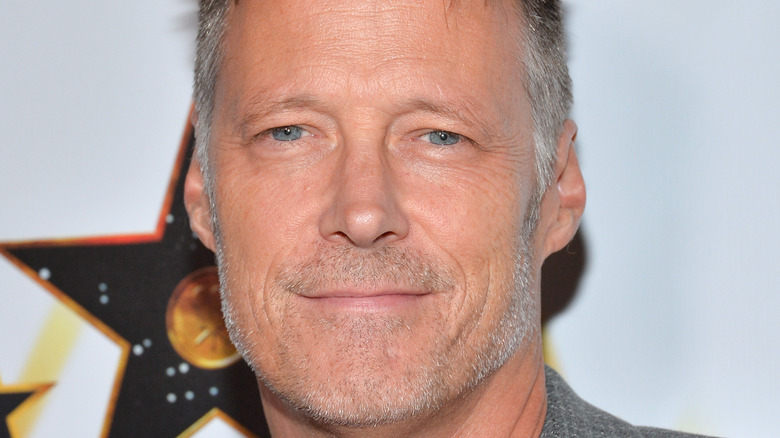 Tara Ziemba/Getty Images
Jack Deveraux is one of the most interesting characters on "Days of Our Lives." Primarily played by Matthew Ashford over the years, Jack arrived in Salem in the late 1980s. He had been diagnosed with Hodgkin's disease and wanted Dr. Kayla Brady (Mary Beth Evans) to treat him (via Soap Central). Kayla was in love with Steve "Patch" Johnson (Stephen Nichols) at the time, but he rejected her and pushed her toward Jack, whom he thought was dying. To make matters worse, Jack and Steve were revealed to be long-lost brothers. Kayla and Jack married, but she couldn't control her love for Steve and ended up cheating on her husband with his brother, ending her marriage.
Following his divorce from Kayla, Jack vowed to be a better person, and that's when he met Jennifer Horton (Melissa Reeves), per Soaps in Depth. The pair butted heads at first, but soon sparks began to fly. Jack and Jennifer's relationship was anything but easy. The couple dealt with a lot of adversity in the early days of their romance, and things didn't get much better after finally tying the knot. In fact, Jennifer has spent many years of her life believing Jack to be dead.
Jack was one of the Salem Stalker's victims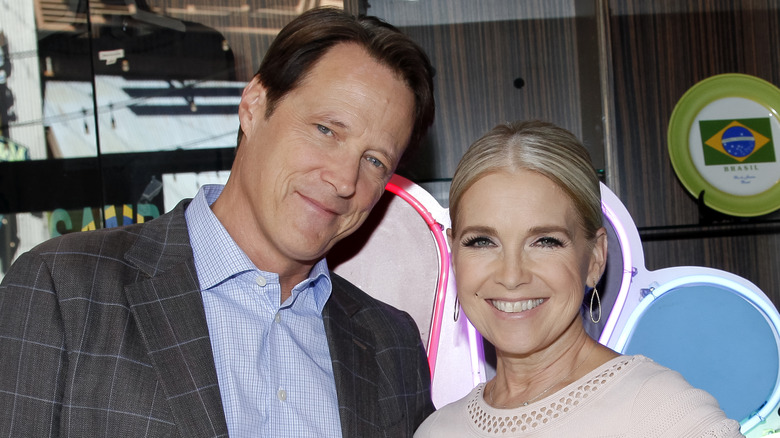 Tibrina Hobson/Getty Images
In 2003, "Days of Our Lives" fans were captivated by a storyline involving a serial killer dubbed the Salem Stalker (via Soaps). The murderer wore all-black and a hockey mask as they shockingly killed off many beloved Salemites. Their victims included Alice Horton, Maggie Horton, Cassie Brady, Roman Brady, Caroline Brady, Doug Williams, Abe Carver, Tony DiMera, as well as Jack Deveraux.
Marlena Evans (Deidre Hall) was later revealed to be the killer, though her victims were still very much alive. It turned out she had been brainwashed into thinking she had committed the murders by Tony DiMera (Thaao Penghlis) — later revealed to be his lookalike cousin Andre. Andre faked all of the Salem Stalker deaths and then took the victims to a remote location known as Melaswen Island to hide them away from their loved ones.
Once a pregnant Jennifer Horton learned that her husband was actually alive, she went to rescue him, per Soaps in Depth. The couple was reunited, and Jen gave birth to their son, JJ Deveraux. However, tragedy soon struck again, and Jack was presumed dead a second time on the couple's way back to Salem. Jennifer was then forced to raise baby JJ and his older sister, Abigail, on her own. However, "Days" fans hadn't seen the last of Jack.
Jack was resurrected by Dr. Rolf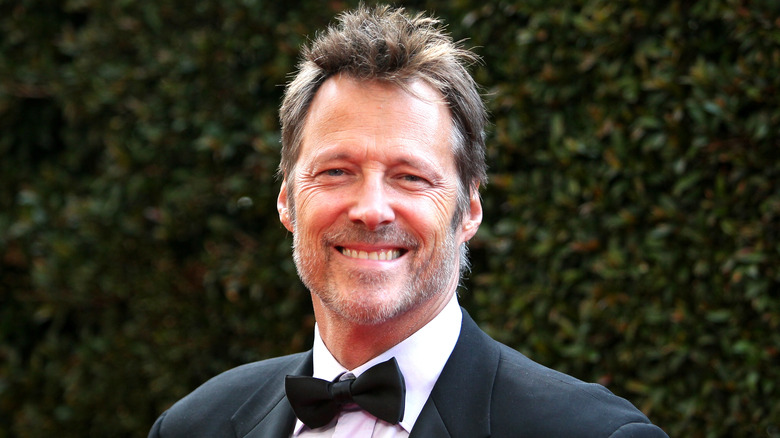 David Livingston/Getty Images
Not long after Jack was revealed to have survived the trip back to Salem and reunited with his loved ones, he was diagnosed with a rare blood disease and told he didn't have long to live (via Soaps in Depth). He opted to fake his death in a car accident so that his family wouldn't have to watch him die and Jen could move on with her life. Eventually, Jack returned to Salem, revealed that he was alive and in remission, and reconnected with Jennifer. The couple then opted to leave town and move to Europe with their children.
Years later, Jennifer returned to Salem without Jack, claiming he had abandoned his family. However, when Jack made his way home, he told a different story, explaining that he had been held prisoner in Afghanistan while conducting a secret investigation. The couple got back together once again. 
However, when a series of explosions hit Salem and buildings began to crumble, Jack sacrificed himself to save the life of his daughter, Abigail (via Soap Central). When Jack got stuck in an elevator that crashed, he was pronounced dead at the scene. Jennifer and her children lived many years believing Jack had died for the fourth time. Amazingly, Jack returned in 2019, having been brought back to life by Dr. Rolf. Although he had amnesia, Jack quickly regained his memories and rekindled his relationship with Jennifer, per Soap Dirt.
After many years, Jack has proven that not even death can keep him away from the love of his life.