All The Evil Things Esme Has Done In One Year Wreaking Havoc On General Hospital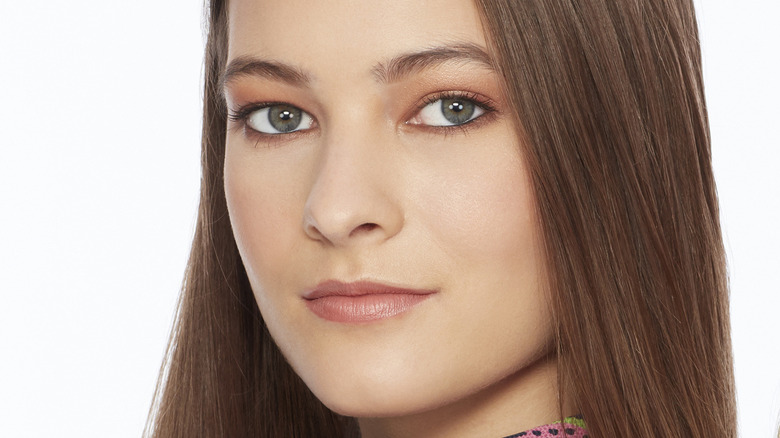 Craig Sjodin/ABC
On "General Hospital," Esme Prince (Avery Pohl) came to Port Charles in 2021, and during that short time until now, she's brought both chaos and mayhem to the citizens there. It was eventually revealed that notorious serial killer Ryan Chamberlain (Jon Lindstrom) was her father, and according to Michael Fairman TV, the two plotted to break up Nikolas Cassadine (Marcus Coloma) and Ava Jerome (Maura West) — the object of Ryan's obsession. Esme found herself caught up in the drama of the youth of "GH," including her erstwhile boyfriend, Spencer Cassadine (Nicholas Chavez) and his friends, and was ordered by Ryan to get back on track with their plan against Ava and Nikolas.
Things escalated to the point where an enraged Ava confronted Esme, and the two fought over an envelope Esme was trying to hide. Ultimately, Esme lost the melee and plunged over a parapet at the Cassadine mansion — seemingly to her death, although no body was found. The fans were ecstatic at Ava's win. 
Now, with a killer on the loose in Port Charles, using a large hook to flay their victims, Soaps speculated along with the fans that Avery Pohl's return to "General Hospital" could potentially mean that she's The Hook.
The fans know that Esme is evil, but is she so evil that she's become a serial killer like her father? Let's take a look at all of her misdeeds thus far.
Esme Prince's evil deeds are numerous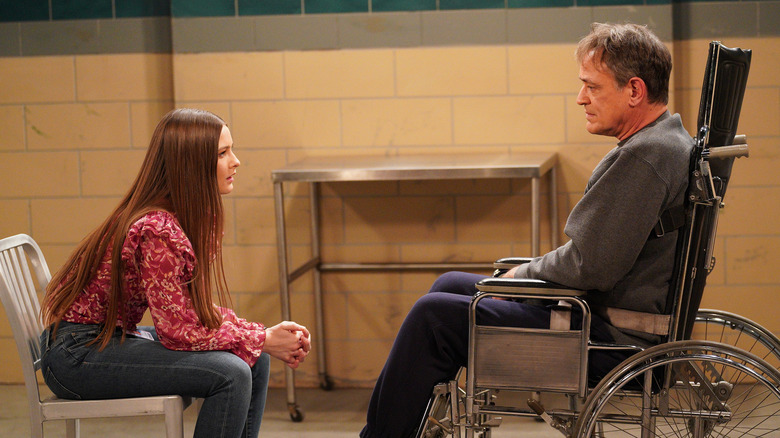 Christopher Willard/ABC
On "General Hospital," the list of Esme Prince's (Avery Pohl) malevolent acts is long. Per Soaps in Depth, Esme and her boyfriend, Spencer Cassadine (Nicholas Chavez), plotted to break up Ava Jerome (Maura West) and Nikolas Cassadine (Marcus Coloma). Esme took things one step further, setting Ava's car on fire and planting the hospital ID of Ava's dead daughter, Kiki Jerome (Hayley Erin), nearby. Little did Spencer know, Esme was under orders by her serial killer father, Ryan Chamberlain (Jon Lindstrom).
Per Soap Opera Spy, Esme convinced Trina Robinson (then Sydney Mikayla) and her friends Josslyn Jacks (Eden McCoy) and Cameron Webber (William Lipton) to go on a weekend getaway at a cabin. There, she drugged Trina's drink, recorded Joss and Cam having sex for the first time, disseminated it on the internet, and framed Trina for it. The man who sold her the burner phone she used for recording was named Oz Haggerty (Max Faugno). As the authorities closed in on him, he tried blackmailing Esme, but she got the upper hand and drugged his drink, leaving him for dead (via Soaps).
The villainess also got Nikolas to sleep with her so she could potentially use the encounter as blackmail (per Soap Central). When the truth came out, Esme and Ava had a confrontation and Esme plunged from the mansion's parapet and was believed dead. Now, with Esme's imminent return to "GH," her misdeeds will continue.