Why Some Are Concerned About Zende Dominguez's Future On The Bold And The Beautiful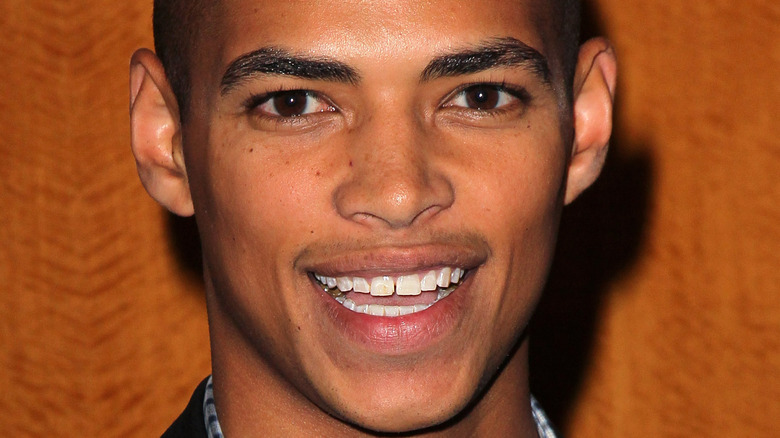 David Livingston/Getty Images
It seems like there have been a lot of stars on "The Bold and the Beautiful" who have left the hit CBS series in order to pursue other opportunities in the entertainment industry. Rena Sofer, who was best known for her role as Quinn Forrester, said that she was willing to move forward in the "scary unknown," despite the stability that her soap career did give her for almost a decade, per Soaps. "It's hard enough to be on a soap opera when you don't have a story, but to come back in a recurring role to a show that you were fully invested in as a daily player would not be a comfortable place for me," she recently said.
And of course, there's also a reason why you never see other stars like Katrina Bowden as Flo on "The Bold and the Beautiful." Both she and her on-screen mother, Denise Richards, are supposedly taking a break from the daytime television series, but that doesn't mean they won't be back, according to Daytime Confidential. Richards recently hinted that she might be returning as her character Shauna Fulton sooner rather than later. 
With that said, there's another character everyone seems to be worried about, especially when it comes to his future: Zende Dominguez. That's because things haven't been working out very well for him in the love department.
Is Zende leaving Los Angeles?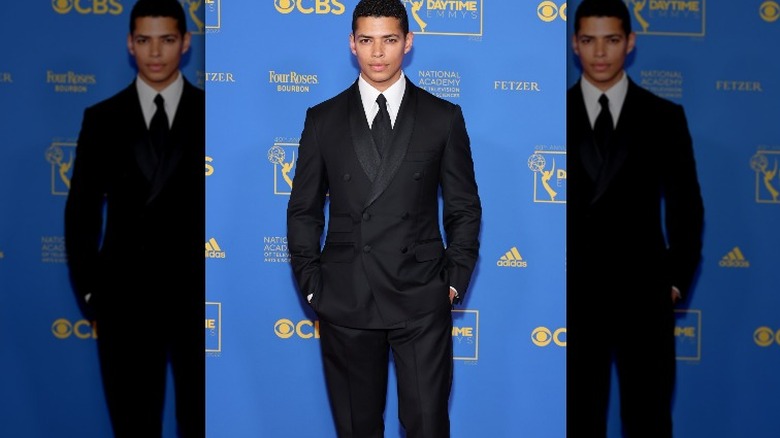 Amy Sussman/Getty
He might be known as Zende Dominguez, but he's also a Forrester on "The Bold and the Beautiful" and because of his name and his status, his love life has been quite the storyline over the years. A lot of fans still can't help but wonder what really happened to Zende and his ex, Nicole Avant, but it turns out that the couple got a divorce after his affair with Maya Avant (Karla Mosley) was exposed, per Celeb Dirty Laundry.
Since returning home to Los Angeles, Zende fell head over heals in love with Paris Buckingham (Diamond White), but unfortunately, she couldn't keep her eyes on just one man, per Soap Opera Spy. Paris ended up getting very busy under the sheets with another tall and handsome man at Forrester Creations, Carter Walton (Lawrence Saint-Victor), as detailed by Soaps. 
Well, after one thing led to another, Zende realized that things just weren't meant to be between him and Paris. Not only that, but it has also been reported that the character's portrayer, Delon de Metz, was cast in a lead role in a new NBC pilot, according to Soap Opera Network. So, what does this mean for Zende's future?
What's next for Delon de Metz?
While Delon de Metz has certainly been keeping good company with the likes of Anna Wood and Olunike Adeliyi in "Unbroken," per Deadline, he has certainly appreciated all of the experience he's gotten while working in the daytime television world so far. He told Soap Central back in 2020, "Everyone told me to prep for this before I started, and I keep saying that the pace is very, very fast. But it makes things fun. You don't stick in one scene forever, and you're not shooting one piece of dialogue for half a day. You just keep moving and keep moving. It feels kind of like I'm doing televised theater, and it's been a joy."
Now, whether or not that actor will stick along a little longer, no one really knows. So far the actor hasn't said anything about his future in daytime television, but here's hoping that Zende will stay in town and give love a second chance again. For now "The Bold and the Beautiful" fans will simply have to hope that the writers will give him a love interest to keep him company.