What Really Happened To Mia And Arturo Rosales On The Young And The Restless?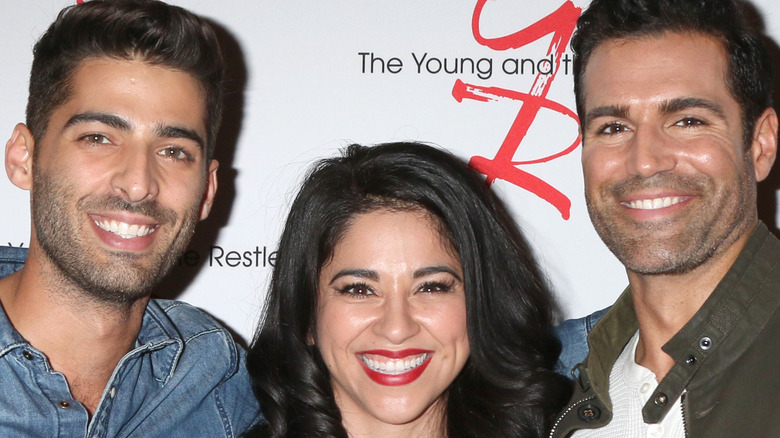 Kathy Hutchins/Shutterstock
It was in 2018 when the Rosales clan migrated to Genoa City and joined the cast of "The Young and the Restless." Arturo Rosales, played by Jason Canela, was the first to arrive. He was a contractor who came to town to assist Nick Newman and his mother, Nikki Newman, develop some apartments (via Soap Central). After an unlikely affair with Nikki, Arturo moved on and began a romance with Abby Newman (Melissa Ordway). Around that time, Arturo's brother Rey Rosales (Jordi Vilasuso) also showed up on the scene. He was a police detective tasked with looking into the disappearance of J.T. Hellstrom. Throughout the investigation, he got close to Sharon Newman (Sharon Case), per Soaps in Depth. Though Rey was originally tight-lipped about his past, the questions were soon answered when Mia Rosales (Noemi Gonzalez) turned up in Genoa City.
It was revealed that Mia and Rey were married but estranged. She had cheated on him back in Miami with his brother Arturo, leading to their separation. Rey and Arturo's sister Lola Rosales (Sasha Calle), had managed to help the men reconcile once they were both settled in Genoa City, though Mia's unexpected arrival stirred up past drama. She had come to town with the sole purpose of winning back her husband, though she also seemed jealous of Arturo's new relationship. As of 2022, there are no more Rosales left on the canvas on "Y&R," following Lola's relocation to Florida and Rey's tragic death, but what exactly happened to Mia and Arturo?
Mia and Arturo continued to betray Rey
Despite the fact that Rey Rosales had a clear interest in Sharon Newman when his estranged wife, Mia Rosales, came to Genoa City, he felt a responsibility to try to repair his marriage (via Soaps in Depth). He let Mia move in with him despite everything she had done to him. Even after she drunkenly exposed her and Arturo Rosales' past affair at a public party, Rey still remained loyal. Eventually, Mia convinced Rey to renew their wedding vows officially, and they planned a re-commitment ceremony for January 2019, even though she was still trying to convince Arturo that there was something between them, per Soap Dirt.
Unfortunately, Arturo decided to steal the spotlight from his brother and sister-in-law/ex-lover by getting down on one knee and proposing to his girlfriend, Abby Newman. It seemed to viewers like Arturo and Mia's respective selfishness made them perfect for each other. They both proved their disregard for Rey again when he went out of town on a business trip with Sharon Newman (via Soap Central). Mia believed the two were having an affair, and she looked to Arturo for comfort leading to a scandalous tryst. Mia might have gotten away with her indiscretion if she didn't later call out Arturo's name while in bed with her husband Rey.
Mia's pregnancy sent her and Arturo back to Miami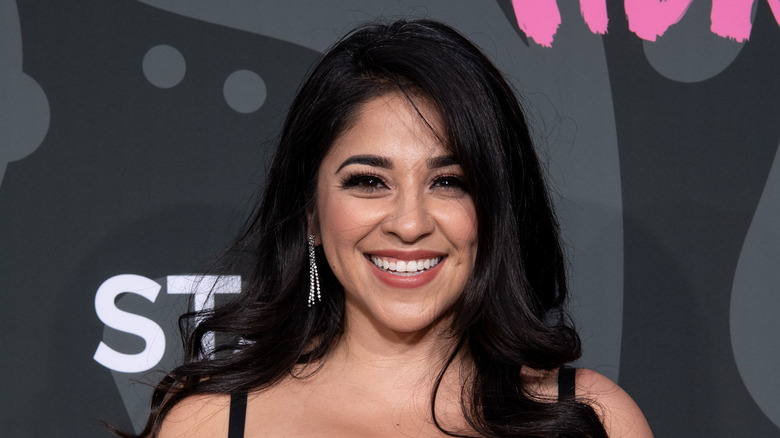 Emma Mcintyre/Getty Images
After hearing his wife call out for his brother while in bed, Rey Rosales decided he was officially done with Mia. His decision was only solidified when Mia got into a drunken argument with Abby Newman and later tried to assault her, accidentally attacking her sister-in-law Lola Rosales instead (via Celebrating the Soaps). Rey wanted to arrest Mia, but she tried to convince him to stay with her by falsely claiming she was pregnant. Though she was only pretending at first, Mia soon realized she actually was pregnant and didn't know which brother was the father, per Soaps.
Eventually, the truth about Mia and Arturo's second affair came to light, and it was confirmed that he was the father of her baby. A distraught Rey punched his brother in the face, and Abby immediately dumped Arturo — and even took a baseball bat to his beloved truck (via Soap Dirt). Mia and Arturo decided that they might as well try to be a family and left Genoa City to raise their child in Miami. Mia hasn't been seen on-screen since, though Arturo returned briefly in 2018 for Lola's wedding to Kyle Abbott (Michael Mealor), per Soap Central. In 2019, it was revealed that Mia and Arturo's son Mateo had been born.