How The October 9 Full Moon Will Affect You If You're A Taurus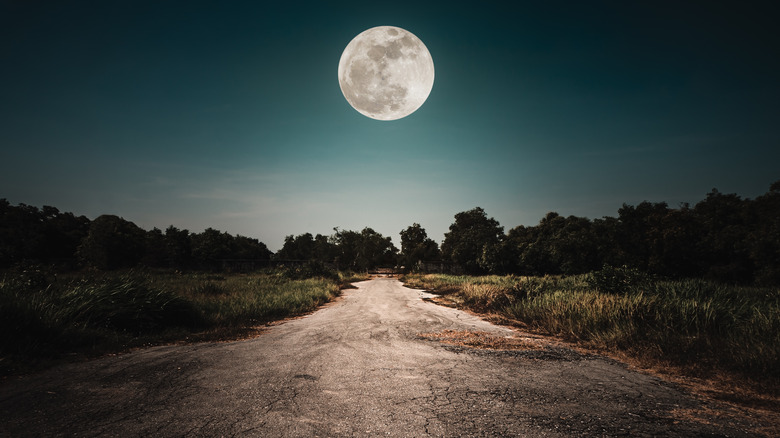 kdshutterman/Shutterstock
The full moon on October 9 is the first of the fall season. This lunation falls in the fire sign of Aries and has been nicknamed the Hunter's Moon as it falls during the time of year when hunters in the Northern Hemisphere set out to catch their game (via The Old Farmer's Almanac). However, this moon can often be referred to as the Blood Moon as well — which seems fitting since it falls during October's spooky season, per PopSugar.
According to Woman's Day, the full moon is an ideal time to center yourself and really reconnect with your hopes and dreams. Performing rituals like setting goals and intentions for the upcoming weeks can also prove to be a beneficial way to work with the full moon's energy. "A full moon ritual can be anything from lighting candles or crystals, writing yourself out of a bad situation, or even burning things that don't serve you anymore. The full moon ritual can be anything," master healer Stacee Magee tells the outlet. Some ways to work with the energy of the full moon include charging your crystals in the moonlight, taking a spiritual bath, spending time in nature, making moon water, and cleansing your living space.
For those born under the sign of Taurus, the full moon may be a time of compassion and self-love.
Taurus should focus on self-care during the full moon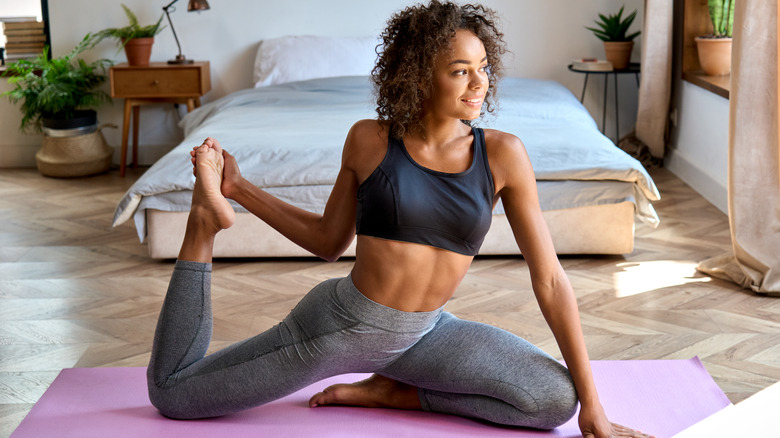 Ground Picture/Shutterstock
If your zodiac sign is Taurus (born between April 21 and May 20), the full moon on October 9 might bring your focus to self-reflection. It can be hard when it feels like you're not enough, not qualified for something, or make a mistake. However, those are very human emotions. Taurus should remember to be gentle with themselves during this lunation and let go of the self-doubt and negativity that they may be feeling during this emotional time of the month, per Woman & Home. It's okay to embrace the real you, flaws and all. Because the full moon highlights Taurus' 12th house of subconscious, now is the time to do things like journal, meditate, manifest, and perform some self-care rituals that will help you get out of your head and feel ready to tackle whatever comes next.
Cosmopolitan notes that Taurus should focus on creating a good work/life balance during the lunation to ensure that they can easily get out of work mode and enjoy fun activities and hobbies after leaving the office for the day. The outlet suggests finding a hobby that you love like working out, traveling, socializing, or tapping into your artistic side. Get excited about these activities, as they'll also help you get through the chilly winter months.
Taurus may need to keep secrets during the full moon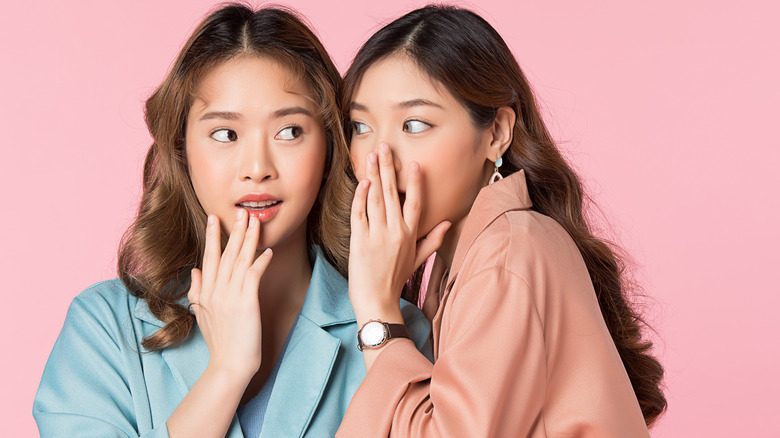 Pixpan_creative/Shutterstock
Taurus may also find themselves connecting deeply with loved ones during the full moon on October 9. Astrologer Yana Yanovich reveals to PopSugar that the earth sign may be a shoulder to lean on for someone who needs to shell out advice to friends and family members during the lunation. Simply listen to their issues, offer some kind words, and be supportive — it's all they'll really need to feel seen and heard. However, don't be surprised if those people begin to tell you some secrets. Russh notes that Taurus may be pulled to keep secrets for others or themselves during the full moon and that some people may be depending on them to stay quiet about the information they dish out during conversations.
Meanwhile, Allure reveals that Taurus' intimate life might be in the spotlight during the time of the lunation. Perhaps it's time to carve out some alone time with yourself or your partner. You might even want to consider asking out the person you've been crushing on, or joining a dating app to see if you connect with someone special.
It looks like Taurus' will have a lot on their plates during the full moon, but things seem to be moving in a positive direction for the sign.