What Role Did Days Of Our Lives Emily O'Brien Play On The Young And The Restless?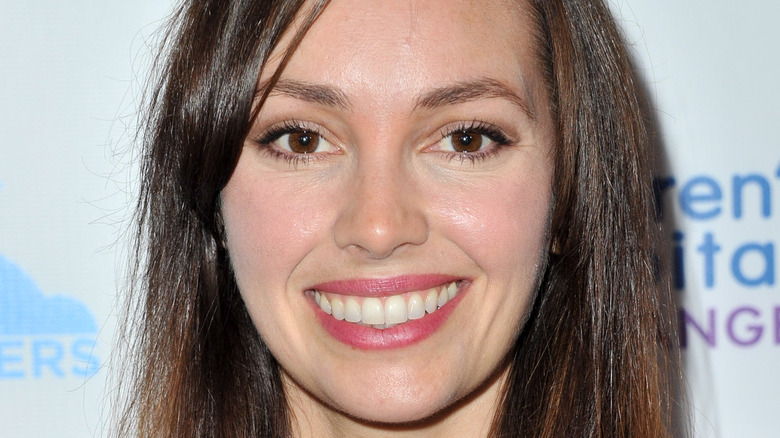 Allen Berezovsky/Getty Images
You may have seen or heard the work of actress Emily O'Brien in the past, even if you don't know it. She is an English actress who moved from Bedfordshire to California as a child, per Soap Central. She quickly showed an interest in performing and began to study theater. As an adult, O'Brien relocated to Los Angeles, hoping to begin her acting career. 
She landed roles on TV shows such as "What About Brian" and Andy Dick's "The Reality Show." She also appeared in a Fall Out Boy music video (via Soap Central). O'Brien has also had roles in films such as "The Bigfoot Project," "Get Married or Die," "The Bad Batch," "Restoration," and "Pernicious." In addition, the actress has made a name for herself by doing voice work for video games like "World of Final Fantasy," "The Order: 1886," "League of Legends," "Apex Legends," "Days Gone," and many others.
However, in recent years, O'Brien has become well known among daytime television fans for her soap opera roles on "Days of Our Lives" and "The Young and the Restless."
Days of Our Lives viewers know Emily O'Brien as Gwen Rizczech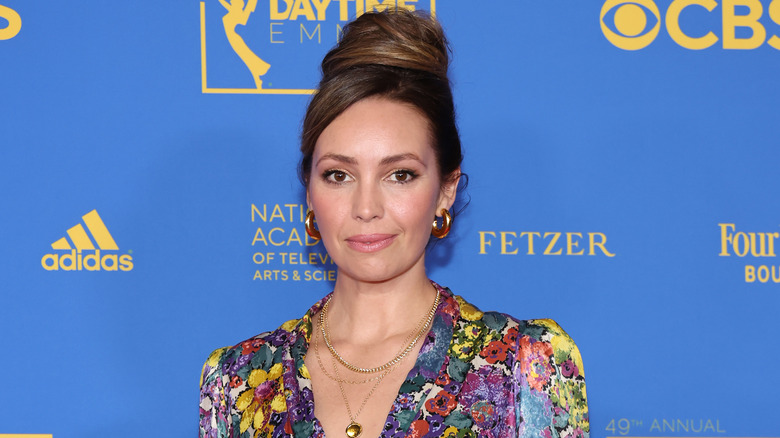 Amy Sussman/Getty Images
"Days of Our Lives" fans know Emily O'Brien as Gwen Rizczech. Gwen was first introduced in 2020 as a friend to Claire Brady (Olivia Rose Keegan) when they were both spending time at the Bayview Sanitarium. The two became friends, but Gwen's motives for being in Salem were revealed once she was released. Not only was she Jake DiMera's (Brandon Barash) ex-girlfriend, but she had another shocking secret — she was Jack Deveraux's (Matthew Ashford) long-lost daughter, per Soap Opera Spy. Gwen tried to integrate herself into the Deveraux family and began to bond with Jack. However, her stepmother Jennifer Horton (Cady McClain), and sister Abigail Deveraux DiMera (Marci Miller), weren't as easy to connect with (via Soaps in Depth).
Gwen began to plot against Abigail and even had a one-night stand with her husband, Chad DiMera (Billy Flynn). Things went from bad to worse when Abigail's grandmother Laura Horton confronted Gwen, and the two women struggled. Laura fell to the ground and hit her head, and shockingly died. This caused a major rift between Gwen and the Horton family. Later, when Abigail was killed, Gwen became the main suspect, due to the bad blood between the sisters.
Of course, Gwen Rizczech isn't O'Brien's first soap opera role. She previously appeared on the fan-favorite sudser "The Young and The Restless."
Emily O'Brien played Jana Hawkes Fisher on The Young and The Restless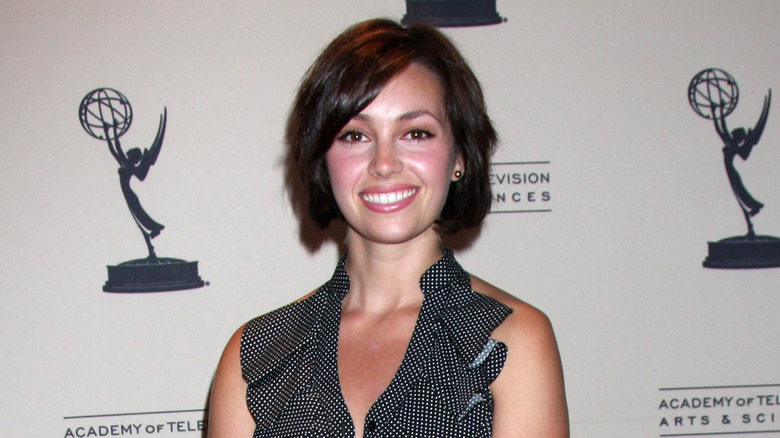 Kathy Hutchins/Shutterstock
Emily O'Brien's first soap opera role was that of Jana Hawkes on "The Young and The Restless." Jana was introduced to fans in May 2006 as a woman who came to Genoa City to work at Crimson Lights (via Soaps in Depth). She soon began to have feelings for the owner Kevin Fisher, played by O'Brien's current "Days of Our Lives" co-star Greg Rikaart. Jana won Kevin over with her adventurous spirit and carefree lifestyle. No one seemed to understand the couple, but they flourished anyway and eventually moved in together. After growing even closer, the pair tied the knot, though they didn't get their happy ending.
Sadly, Jana began to experience debilitating headaches and seizures and was diagnosed with a brain tumor, which was eventually removed. However, her symptoms later returned, and she underwent a second surgery. Unfortunately, Jana suffered brain damage that caused her to lose her emotions and forget her love for Kevin, leading to an affair with Ryder Callahan (Wilson Bethel). Kevin later divorced Jana and fell in love with Chloe Mitchell (Elizabeth Hendrickson). Eventually, Jana remembered her feelings for Kevin but feared it was too late to reconcile. Instead, she plotted to get him back by kidnapping him. When Chloe tried to save Kevin, the two women struggled, and Jana fell to the ground dead (via Soap Central). It was later revealed that she had died from a brain aneurysm, and her body was sent to England to be buried.
"The Young and The Restless" fans may miss Jana's dramatic ways, but they will always remember her as one of the soap's most entertaining characters.