How Were Frankie Brady And Carly Manning Related On Days Of Our Lives?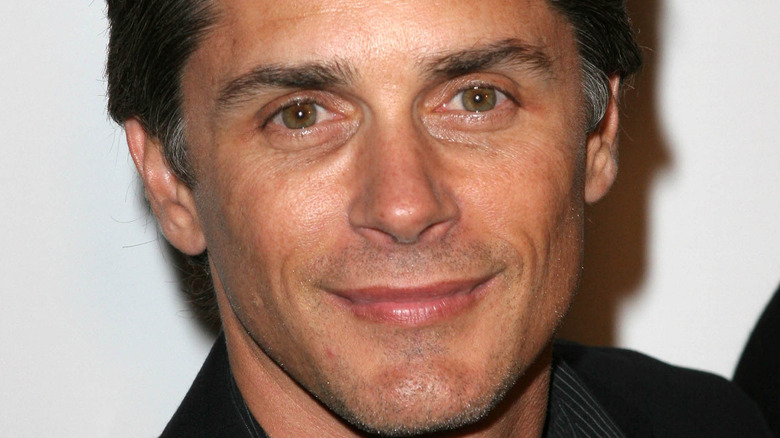 S_bukley/Shutterstock
"Days of Our Lives" has entertained viewers with drama for over 55 years. The Peacock soap opera has delivered shocking plot twists that involve murder, kidnapping, brainwashing, demonic possession, and even people buried alive. The show has also featured storylines about serial killers running loose in the streets of Salem, people coming back from the dead left and right, and so much more.
However, one dramatic staple that the sudser has become known for is family drama. Whether characters are switching DNA test results, swapping babies at the hospital, or discovering long-lost family members, Salem has had plenty of familial chaos to work out over the years.
Some of the most memorable moments have revolved around families learning about new members. Gwen Rizcech came to Salem to unite with her father, Jack Deveraux, and Jake and Stefan DiMera were revealed to be identical twins. Meanwhile, Paulina Price admitted to being Lani Price's biological mother (via Soap Opera Spy). Of course, fans remember when Chad DiMera proved himself to be Stefano DiMera's son and were stunned to learn that Eli Grant and Julie Williams were related.
However, some fans might not remember two people from "Days" whose surprising connection shocked viewers at the time.
Who is Frankie Brady?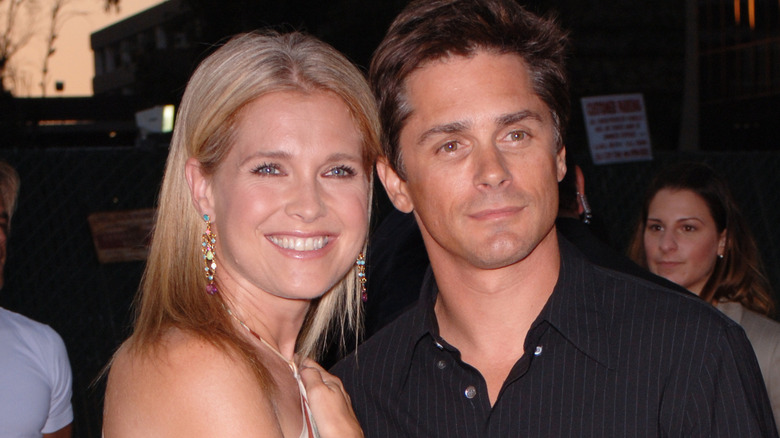 Featureflash Photo Agency/Shutterstock
Frankie Brady, played by Billy Warlock, was a young man taken in by the Brady family in 1986 (via Soap Central). Frankie and his brother Max were on the run from Max's abusive father, and later the Bradys official adopted them both. As a young adult, Frankie met Jennifer Horton (then Melissa Reeves) and fell head over heels in love with her. However, Jennifer was a young woman with many problems. Although she and Frankie did begin dating, she decided to end their relationship when she learned that schizophrenia ran deep in her family history. She was adamant about not passing the condition on to any future children and decided that she was better off letting Frankie go. Frankie later moved on to Eve Donovan (then Charlotte Ross) before leaving Salem.
However, Frankie returned years later and reconnected with Jennifer. The two even got back together for a while before Jennifer broke Frankie's heart yet again by reuniting with her husband, Jack Deveraux (Matthew Ashford). While Frankie felt at home in Salem with the Bradys, information about his biological family was later revealed.
Frankie Brady and Carly Manning have the same father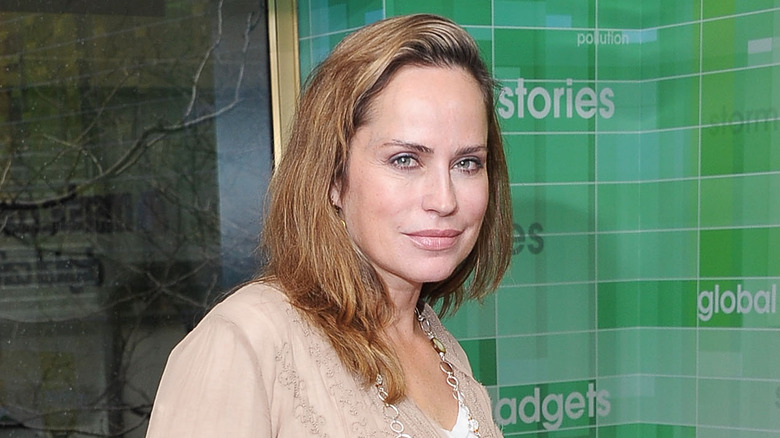 Michael Loccisano/Getty Images
While living in Salem, Frankie Brady was reunited with his biological sister, Carly Manning (Crystal Chappell). It turned out that the pair shared the same father, Henri Von Leuschner (via Soap Central). Carly first came to town in 1990 while she was on the run. She eventually got a job working as a doctor at Salem University Hospital, where she met Bo Brady (Peter Reckell) while treating his son Shawn-Douglas Brady. Carly and Bo fell in love, and the two endured many ups and downs — like when Vivian Alamain (Louise Sorel) buried Carly alive. Still, Bo had a hard time committing to Carly because he was still mourning the loss of his wife, Hope Brady (Kristian Alfonso), who was presumed dead at the time
While in Salem, Carly and Frankie reconnected, but their reunion was not without drama. Carly's evil husband, Lawrence Alamain (Michael Sabatino), kidnapped Frankie and held him hostage in an attempt to hurt her. Lawrence used Frankie as a bargaining chip, telling Carly that he would release her brother safely if she gave him her family fortune and brought Bo to him. Carly agreed at first, but ultimately she couldn't bring herself to send Bo into Lawrence's trap.
Thankfully, Jack Deveraux was able to save Frankie from Lawrence's clutches. After surviving the ordeal, Frankie and Carly were able to develop their newfound sibling relationship.