Carly Manning's Buried Alive Storyline On Days Of Our Lives Explained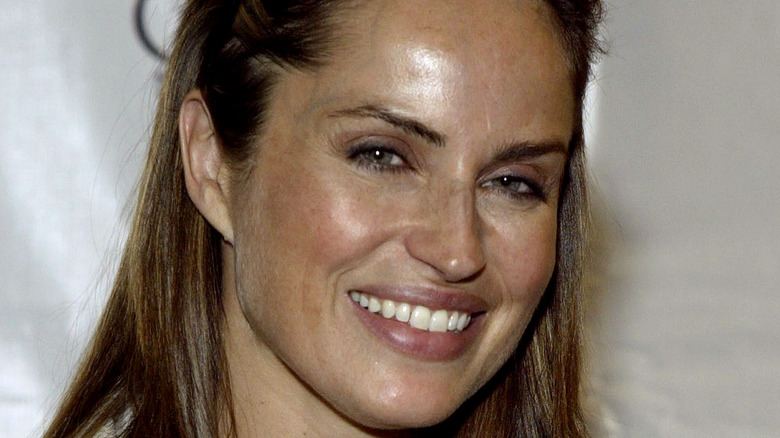 Paul Hawthorne/Getty Images
"Days of Our Lives" writers have a knack for thinking outside the box. Over the years, the NBC soap opera has given viewers some dramatic, fun, and even bizarre storylines to enjoy. Longtime fans will remember plots like Marlena's demonic possession, Melaswen Island, Princess Greta's time as "Swamp Girl," and many more. "DOOL" even once had viewers believing that Rex and Cassie Brady were aliens from another planet.
While some previous "Days of Our Lives" storylines have been heartbreaking and others comedic, many are just too dramatic to ever forget. Viewers who were tuned into the sudser in the 1990s will remember one of the most intriguing story arcs to ever air on "DOOL" when one character was forced to fight for her life after being buried alive, per Soaps.com. The anxiety-inducing storyline was full of twists and turns, and kept fans glued to their televisions as they watched the shocking and intense plot unfold.
Carly Manning endured one of the craziest DOOL storylines ever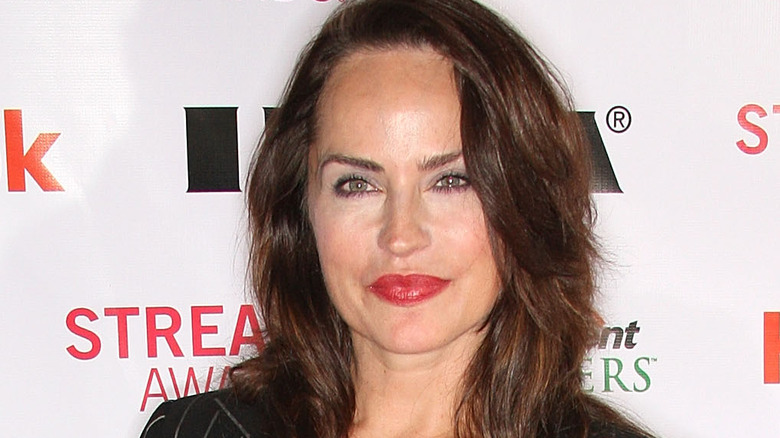 Frederick M. Brown/Getty Images
"Days of Our Lives" fans were introduced to Carly Manning (Crystal Chappell) when Adrienne and Justin Kiriakis met her in Tahiti. The trio became fast friends and Carly told the couple that she was on the run. Justin and Adrienne convinced Carly to hide out in Salem. Carly eventually came across Bo Brady (Peter Reckell) and eventually they developed feelings for each other, although Bo was still mourning the death of his wife Hope (Kristian Alfonso). However, during a dramatic trip to Mexico, Bo and Carly held a symbolic Mayan wedding ceremony, per Soap Central.
As Bo and Carly grew closer, she confided in him about the baby she lost years before. After giving birth, Vivian Alamain (Louise Sorel) had told Carly the baby was ill and would die. However, when Bo and Carly traveled to France where Carly gave birth, it was revealed that the baby lived and was sold on the black market. Eventually, the truth came out that Vivian's adopted son, Nikki Alamain, was Carly's child, per Soaps in Depth. Vivian tried to flee Salem with Nikki, but Bo stopped her.
Vivian was eventually diagnosed with a fatal heart condition and made it her dying wish to get rid of Carly so that she wouldn't be able to raise Nikki. Vivian dosed Carly with a drug to put her into a coma and make her appear dead, then held a funeral and buried Carly alive, per Soaps.com.
Carly Manning nearly died after being buried alive by Vivian Alamain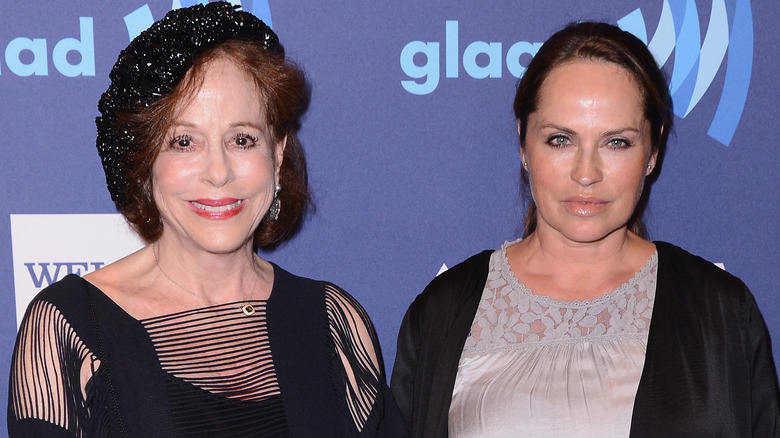 Stephen Lovekin/Getty Images
After Carly Manning's funeral played out, "Days of Our Lives" viewers watched as her coffin was lowered into the ground and buried. When Carly eventually woke up from her coma she found herself in the casket complete with lights, an oxygen tank, and a radio so that Vivian Alamain could communicate with her and torture her, per News 24. Just before Carly ran out of air she was rescued and Vivian's plan failed, per Soaps.com.
Carly eventually fell in love with Lawrence Alamain and left Salem with him and their son, Nikki, in 1993, per Soap Central. She returned to Salem in 2009 for more drama. Meanwhile, Vivian never quit scheming.
Years after Vivian attempted to kill Carly by burying her alive, she learned that her former husband Victor Kiriakis had fallen in love with Maggie Horton. Vivian then plotted to have Maggie buried alive, per Soaps in Depth. Of course, that plan didn't work out either as Brady Black eventually learned what was going on and had Vivian put in the coffin instead. Victor later saved Vivian, and she eventually left Salem and moved to India with her closest confidant, Ivan.
The buried alive plot was not only one of the craziest to ever play out in Salem, but also one that "DOOL" fans aren't likely to forget anytime soon.