Here's How To Start A Career As A Physician Assistant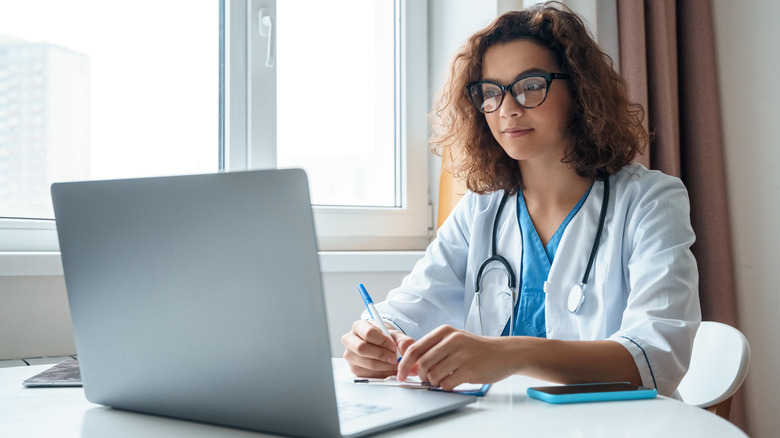 Stock 4you/Shutterstock
If you're interested in working in healthcare, there are several different careers you can pursue. A registered nurse program can usually be completed in a two-year associate's degree (via Nurse.org) while a medical doctor requires attending medical school after completing a bachelor's degree with a pre-med curriculum in college. If you want to reach supervisory positions or become a nurse practitioner, you'll need to complete about two years of extra training and a bachelor's degree in nursing.
However, a physician assistant (PA) may be the best of both worlds. It is a wonderful job for those who want to work in the healthcare field yet don't want to go to medical school to become a doctor yet have more authority to see patients than a registered nurse. As a physician assistant, you can see patients as well as diagnose and treat them under the supervision of a medical doctor (via the Mayo Clinic College of Medicine and Science).
PAs can also write prescriptions, order diagnostic tests, including blood tests and x-rays, assist in surgeries, and teach health education.
Types of physician assistant programs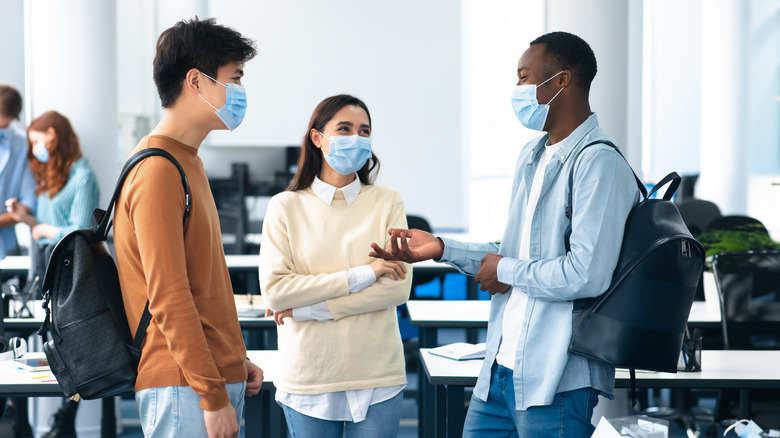 Prostock-studio/Shutterstock
To start your journey as a physician assistant, begin by researching schools that offer a PA program. There are hundreds of accredited PA master's degree programs in the United States (via the American Academy of Physician Associates).
You'll usually first need to complete a four-year bachelor's degree before applying for a PA program. However, there are also accelerated programs that offer both a pre-professional phase and a professional training program. That means you can enter straight from high school and complete both an undergraduate degree and also become certified as a PA, completing all the certifications and clinical experience necessary in one program, which may take about five years in total.
If you already have a bachelor's degree, completing a master's level PA program typically takes about three academic years if you attend full-time (via Peterson's). In addition, candidates will have to complete 2,000 hours of clinical rotations and pass a certification/licensing exam known as PANCE (the Physician Assistant National Certifying Exam).
It's worth noting that PA programs are highly competitive. When applying for the master's level program, you'll need prerequisites in the sciences as well as prior healthcare experience.
The outlook for physician assistant jobs is quite good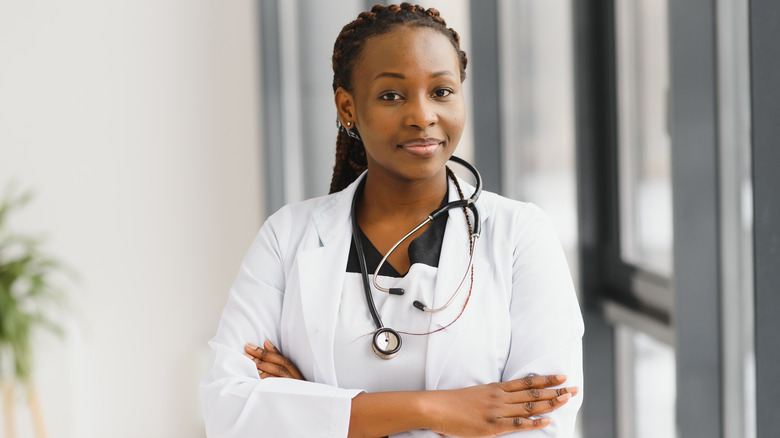 Hryshchyshen Serhii/Shutterstock
Today, there are about 159,000 practitioners employed in the PA field (via AAPA).
According to the U.S. News and World Report, the average salary for a physician assistant in 2020 was $115,390. In the same year, the highest-paid PAs made $135,220 and the lowest-paid made $95,730. Overall, PA salaries are competitive, and like with most jobs, large cities pay better than small towns.
Since there is a wealth of areas of specialization that PAs can work in, the options for choosing a specialty that you particularly enjoy are plentiful. Physician assistants can work in various departments, including internal medicine, emergency medicine, obstetrics and gynecology, surgery, psychiatry, anesthesiology, or pediatrics.
According to the U.S. Bureau of Labor Statistics, over the next decade, the job rate growth is expected to increase by 37%, which is far higher than the average growth rate of just 7%.