The Iconic Way Buckingham Palace Once Honored Mike Myers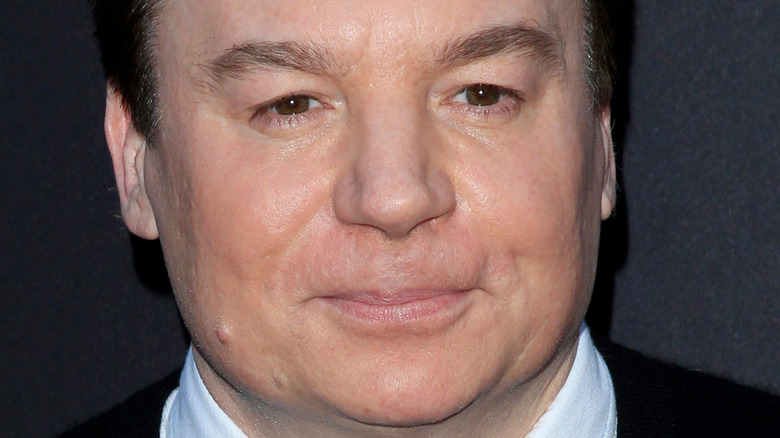 Kathy Hutchins/Shutterstock
When the news broke that Queen Elizabeth II had passed away, many celebrities took to the internet to share their feelings about the death of the United Kingdom's longest-serving matriarch.
The list of celebrity mourners for the queen is long and includes some special moments. Actor Jude Law, for example, shared his raw emotions following the news. According to the Daily Mail, Law took the queen's passing hard.
"I can't say I was shocked, I was just more reflective, I suppose, of someone who one has grown up with and whose parents have grown up with," Law said. "She's a huge part of my country's sense of identity and so in a way now we're going to go through a process of mourning but also a process of rediscovery."
Another celebrity to pay their respects to Queen Elizabeth was "Phantom of the Opera" composer Sir Andrew Lloyd Webber. He even traveled to Buckingham Palace to mourn the queen at her former home, Page Six reports.
However, there was one celebrity who had an especially interesting story to tell when he opened up about the queen's passing.
Myers struggled with the queen's death, but recalled an amazing moment he had at Buckingham Palace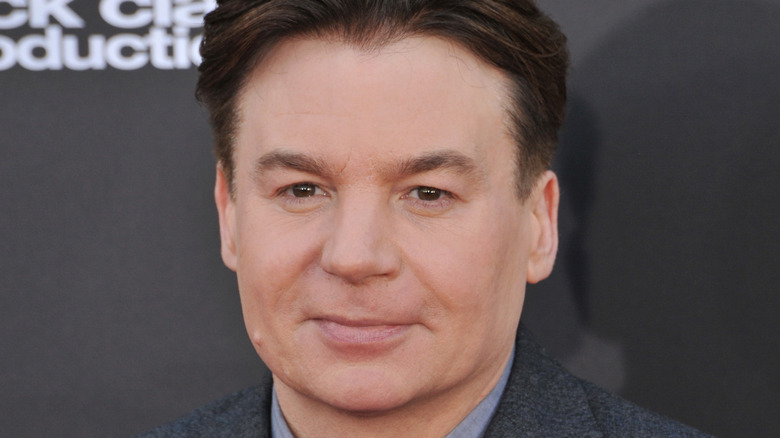 Featureflash Photo Agency/Shutterstock
Actor Mike Myers did not shy away from sharing his feelings about the passing of Queen Elizabeth II. Though he is Canadian, both of his parents were born in England.
The "Saturday Night Live" alum told Page Six, "I still am gutted, to be honest." Adding, "She was a permanent part of my life. She was on our money, every airport, every hockey rink."
On "Good Morning America," Myers shared more about his grief following the queen's death. My mom was in the Royal Air Force, my dad was in the Royal Engineers. That whole world of that generation is my favorite generation ... They are just unbelievable. Which is why the passing of the queen was so painful. I cried like a baby ... I'm not going to lie to you. I'm still gutted by it."
He also shared about a special moment when he visited Buckingham Palace. He said he did not have special treatment.
"I got to Buckingham Palace and they had run this tremendous background check on me," the "Austin Powers" star recalled. " I didn't get to meet the queen but I saw the changing of the guard, and in my honor, they played the Austin Powers theme song. And then the guy was marching, and they're not supposed to talk and he says, 'I bet you've heard this song many times before.' It was lovely.'"