Queen Camilla No Longer Has To Do This Around The Royal Family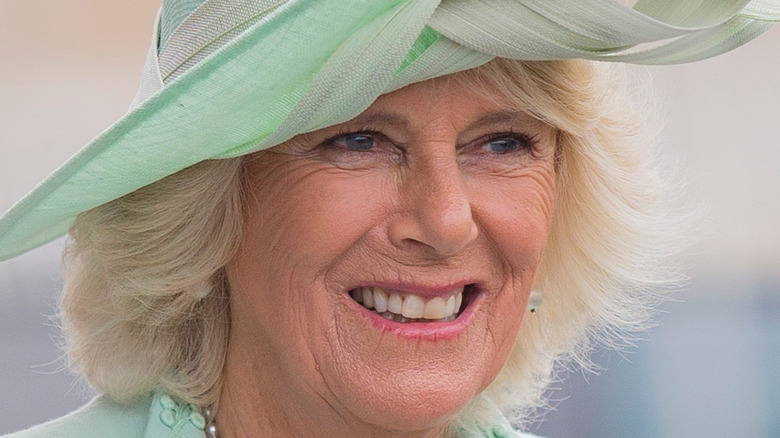 ComposedPix/Shutterstock
The loss of Queen Elizabeth II continues to impact the British royal family, and royal watchers are still adjusting to new titles and responsibilities, thanks to changes in the line of succession. Even the way members of the royal family act around each other has been affected, according to Hello!, which notes that his sons and their wives must now adjust how they greet their father, King Charles III, and his wife, queen consort Camilla. Prince William and Prince Harry will bow upon each first meeting with His Majesty and the queen consort while Kate Middleton and Meghan Markle are expected to curtsy.
While the royal family's website notes such gestures are not obligatory, it states many people chose to observe them out of tradition and respect. One person who will no longer have to curtsy upon their first meetings with other royal members of her family is queen consort Camilla, although she will continue to curtsy to monarchs from other countries.
The etiquette goes along with her new title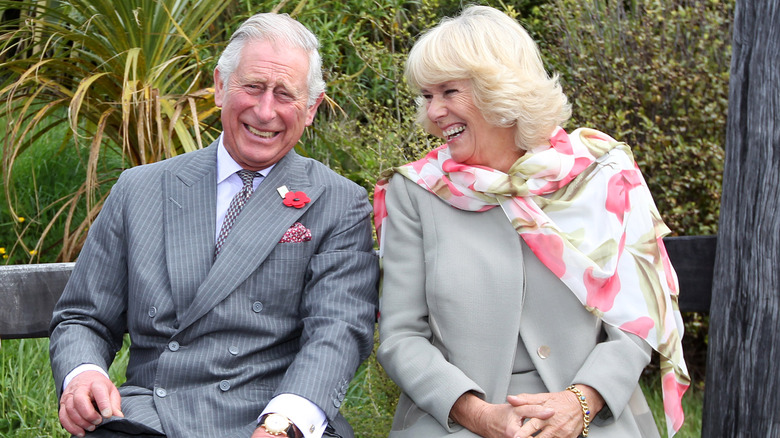 Rob Jefferies/Getty Images
The new means of address is sure to be a relief to queen consort Camilla, who married King Charles in 2005 after a 35-year love affair and who was once viewed as an outcast of the royal family, per People. Queen Elizabeth II granted Camilla Parker Bowles the title of queen consort in her Accession Day message in February 2022, saying, "And when, in the fullness of time, my son Charles becomes King, I know you will give him and his wife Camilla the same support that you have given me; and it is my sincere wish that, when that time comes, Camilla will be known as Queen Consort as she continues her own loyal service."
Prior to this announcement, Queen Elizabeth had granted Camilla the title of Duchess of Cornwall out of respect for Charles' first wife, Princess Diana, the Princess of Wales. As Hello! reported, the title of queen consort is ceremonial and doesn't afford Camilla any powers over the British people, but it is meant to encourage more respect toward her. She is set to be crowned in a simpler ceremony alongside her husband, which isn't expected to be held until after months of mourning have passed, according to the monarchy's website.