Royal Insider Speaks Out About What Queen Consort Camilla Is Really Like Behind Closed Doors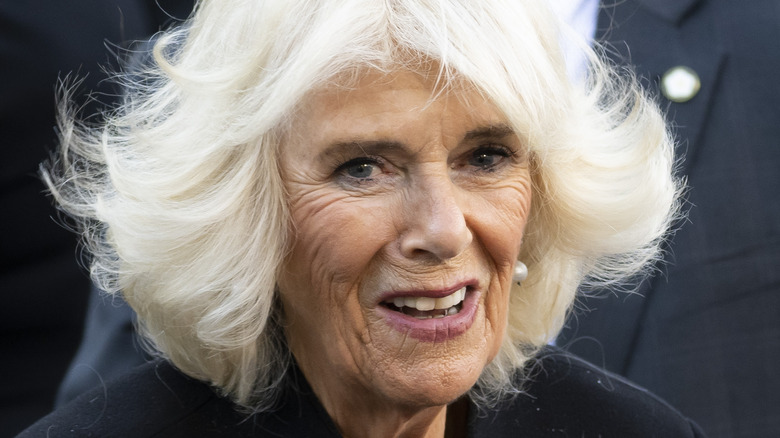 Matthew Horwood/Getty Images
Queen consort Camilla is known to the public as being poised, yet real, as if she's in on the joke. After all, the second wife of King Charles III has a reputation for being lighthearted and funny, having once said, "If you can't laugh at yourself, you may as well give up" (via Daily Mail).
Apparently, the queen consort can also laugh at other people. She reportedly called Kate Middleton's parents Carole and Michael Middleton a not-so-flattering nickname back when the now-Princess of Wales was first dating William.
But as the royal's friend Gavin Barker has explained about her personality, "King Charles was so in awe of the Queen Mother, and his wife has the same lovely charm. Her great sense of humour is like his grandma's. Camilla is so warm, calm, natural and has a sort of naughtiness about her" (via The Independent).
Beyond her silly side, the public is also aware that Camilla is fiercely independent, having maintained her own home called Ray Mill House since marrying then-Prince Charles in 2005.
But what is the queen consort really like when she isn't in front of the cameras? Does Camilla retain that warmth, self-sufficiency and irreverent sense of humor? 
Insiders are now sharing new details about how the 75-year-old behaves behind closed doors.
Queen Camilla's friends say she hasn't changed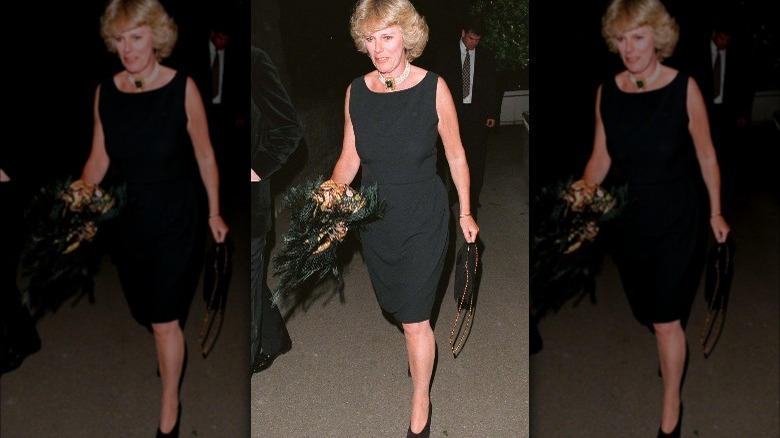 Uk Press/Getty Images
We are likely to learn a lot about Camilla Parker Bowles in the new biography, "Camilla, Duchess of Cornwall: From Outcast to Future Queen Consort," written by Angela Levin. In the buzzworthy and timely tome, friends and confidantes of the queen consort's open up about the royal, and overwhelmingly note that Camilla is the same person they have always known (via Express).
Broadcaster Gyles Brandreth for one, claims that the senior royal values family above all else. He also confided, "She never complains in public and is very self-contained."
Meanwhile, Amanda MacManus, an aide to the queen consort for 20 years, seconded Brandreth's opinion of Camilla, noting, "One of the nice things is that her position hasn't gone to her head."
Interestingly, yet another voice joined the conversation in support of the notion that the queen consort isn't putting on any airs, even as she puts up with heirs. Friend Lucia Santa Cruz shared with Levin for her book that the former Duchess of Cornwall hasn't changed since becoming the matriarch of the royal family, no matter how unlikely that ascension may have once seemed (via The Independent).
But does everyone agree with these flattering accounts of Camilla?
The public opinion of Camilla has changed dramatically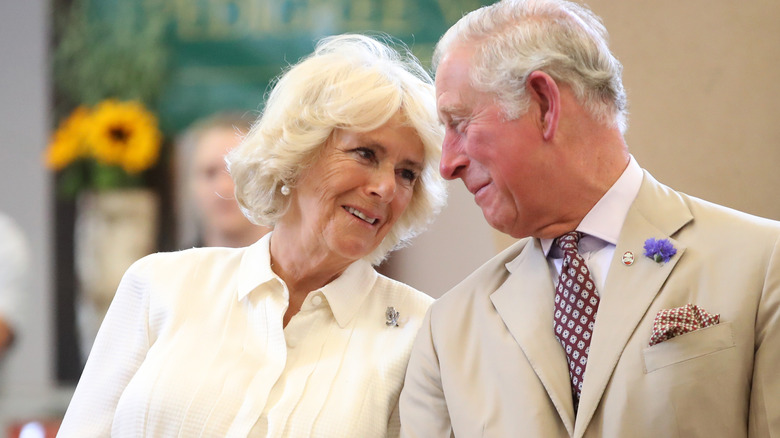 Chris Jackson/Getty Images
It turns out that another royal biography, "The Duchess," which came out in 2018, also largely presented the same picture of Camilla Parker Bowles, long before it was announced she would become queen consort upon Queen Elizabeth's death. Author Penny Junor's book claimed that Camilla is a very fit stepmother to the Prince of Wales and the Duke of Sussex and also notably maintained that she has had a very positive influence on King Charles (via Observer).
In fact, it's hard to find a report of Camilla behaving badly — unless you look into the past to the alleged affair she had with the now-King when he was married to Princess Diana, of course. And while the British public may have despised her at one time, it seems the queen consort is decently popular in the country. She's liked by 40% of people according to a YouGov poll, with only 27% of folks actively disliking her. The remaining respondents were simply neutral on the matter.
The bottom line is that the queen consort seems to be a nice, agreeable, fun lady by all accounts, and the public is even catching up with the idea that maybe, just maybe, she isn't so bad after all, even when no one is looking.