Julie Plec Teases The Possibility Of This Coveted Vampire Academy Spinoff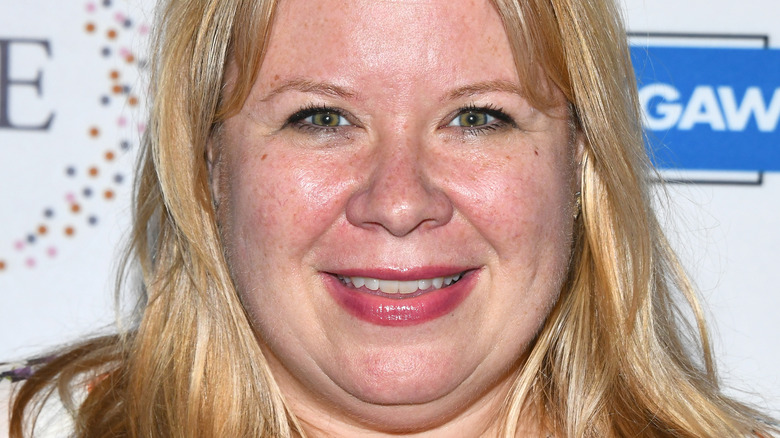 Araya Doheny/Getty Images
To say that "Vampire Academy" fans are stressing without news of a renewal status on Peacock would be an understatement. After waiting seven years after Richelle Mead's debut "Vampire Academy" book to get a movie, fans were beyond disappointed in 2014 to see the on-screen universe fizzle out with no sequel (via Digital Spy). With six original "Vampire Academy" books and six more installments in the "Bloodlines" spinoff series (via T.L. Branson), the universe is rich with nuance, the exploration of status, and more than a few relationships that fans have happily sunk their teeth into.
Though the Peacock series only debuted this September, fans are dying to know whether or not the Julie Plec and Marguerite MacIntyre-led series will move beyond Season 1. Well, if it's up to Plec, she would have the show continue indefinitely — and fans sure wouldn't mind.
The List was invited to a New York Comic Con roundtable where Plec teased the possibility of "Vampire Academy" spinoff material and how many seasons she'd like to see the show score. Additionally, The List asked her how she would like to handle a fan-favorite character, how much of the series we'll see in Season 1, and we even discovered why she's never watched the 2014 movie.
Could we ever get a 'Bloodlines' spinoff?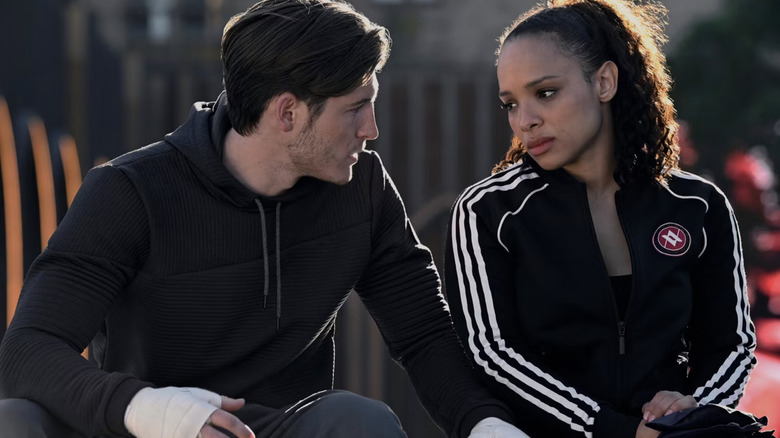 Jose Haro/Peacock
When someone asked how many seasons Julie Plec would like to see in total of "Vampire Academy" at New York Comic Con, she said, "At this point I think that when you are working in streaming, you desperately hope for three but this could go for four [or] five at least. Plus there's a spinoff in it, too. You know, there's all kinds of opportunities to expand this world." While we don't even know if we're getting a second season (via Express), the very idea of a spinoff is a welcome notion. 
Plec told us that we won't see everyone's favorite alchemist Sydney Sage this season, but she hopes to introduce her at some point. The "Vampire Academy" has changed a few of the characteristics in some of the core characters, so we asked Plec if there's something that she would want to do different with Sydney that we haven't yet seen. At the moment, her focus is on other areas. She explained, "No, I think that when it comes time to introduce Sydney, we'll have to go back in and re-research her and who she's supposed to be."
Sidestepping the movie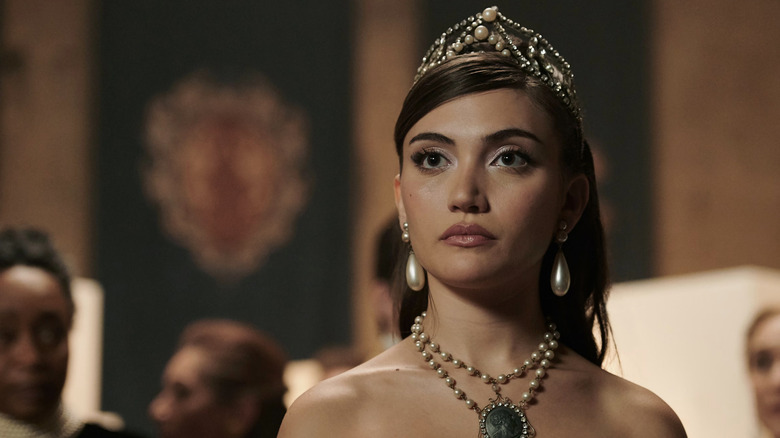 Jose Haro/Peacock
The "Vampire Academy" movie and TV show couldn't be more different. The film has its charm with a side of camp, but the whitewashing of characters like Rose Hathaway — who is notably both Scottish and Turkish in the books — leaves much to be desired. Zoey Deutch nailed Rose's personality, but the film certainly had plenty of issues when it came to diversity (via TVLine). Meanwhile, the Peacock show is diverse in all regards, and it's a refreshing take on the world and the horrific class system the main characters try to revolutionize.
We asked Julie Plec if there was anything from the movie that she didn't want to repeat, but she actually avoided watching it at all. "Well, all I know about the movie was that it had been marketed like almost a 'Mean Girls'-esque comedy, and I really resisted that and resented that," she said. "So I never saw the movie for that reason. The movie itself could have been fantastic, and I missed out."
The movie is undoubtedly a fun watch, and it could have honed in on the darker aspects of the world in later installments as the books do, but we're happy to have Plec and Marguerite MacIntyre's dark take that covers the societal issues that matter. Pled noted, "I just knew that the only way to approach this material and be respectful to the source material was that it needed to be taken very seriously and be very grounded because the world is so [widened], but the feelings and the personalities needed to be grounded in reality. So, we just wanted to treat every character with integrity."
New episodes of "Vampire Academy" stream Thursdays on Peacock.